by Shivangi Sikri
UBC Theatre and Film is home to both established and emerging research work in the performance arts. Our faculty research aims to create value by contributing to community cohesion, reducing social isolation, and re-defining tradition.
We would like to congratulate our faculty members who have received the Social Sciences and Humanities Research Council (SSHRC) grants to advance their research in the social sciences and humanities.
---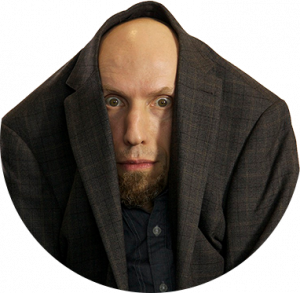 Dr. Patrick Pennefather is an Assistant Professor in our Theatre Design and Production program. He has worked on various research projects related to mixed reality experiences. In collaboration with UBC Libraries, he will begin implementing a digitization strategy for a recent acquisition in 2022. He will also be working with Realwheels Theatre to reimagine Jean Paul Sartre's No Exit within a staged, altered, and disintegrating Zoom environment.
His research currently focuses on the phenomenon of remote collaboration. The SSHRC award will fund his work to create a remotely-played series of problem/puzzle games. He intends to observe recorded videos of participant gameplay, and analyze data gathered from the participants' self-assessment tools. His research aims to improve how people work with each other while distanced. 
"I'm hoping that the game will inspire people to reflect on how they collaborate with one another."
Dr. Patrick Pennefather
Theatre Design and Production
What is the role of collaboration in learning and working?
Today's learners need to develop 21st century skills. These, as reported in various papers, are all aligned by the need to prepare students to transition into communities of practice that rely on collaborative skills. These skills include self-regulation, problem-solving, and communication; all of which are essential ingredients towards contributing to team-based work.
How do you incorporate collaboration into your courses?
I am piloting a Collaborative Prototyping course (399E) in January 2022. Students will be asked to work in teams to bring their ideas to life in the form of interactive digital media prototypes. Along the way, they will learn how to manage themselves, their work, and external stakeholders. 
"Every course I teach responds to the needs of what the industry is looking for, in addition to preparing students to also develop the skills to lead their own projects and project teams."
Dr. Patrick Pennefather
Theatre Design and Production
How does your course prepare students for their careers?
Various professional communities of practice are seeking individuals who are prepared for working with teams to solve problems and develop ideas. Students who develop these skills in advance stand a better chance in an increasingly competitive industry.
---
If you're interested in learning more about collaboration, project management, and problem solving, check out Dr. Patrick Pennefather's course.