Dr. Brian McIlroy started his UBC faculty journey in the Department of Theatre and Film (Department of Theatre at the time) in 1989 and ever since he has been the backbone of Cinema Studies on this campus.  He has been a teacher, mentor, colleague and friend to hundreds of Film students over the past 33 years.  Brian spent several years as the Chair of the Arts One Program, where his leadership style was described by one of his colleagues as a "steady hand".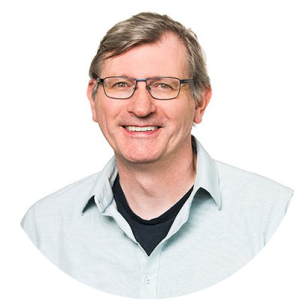 He championed the creation of the new PhD in Cinema and Media Studies and steered it into existence in 2019.  He received the Killam Trusts Award in 2011 for Excellence in Mentoring Graduate Students.  Brian is the author, editor or co-editor of six books, including Genre and Cinema: Ireland and Transnationalism (Routledge, 2007).  His work has appeared in such journals as The Canadian Journal of Film Studies, The Canadian Journal of Irish Studies, Cineaste, Film Criticism, Literature/Film Quarterly, Mosaic, and Screen.  One of his former students describes him:
"Brian has been dedicated to developing a strong curriculum and maintained high standards for students and teachers alike. His gentle manner and sincere concern for others' well-being has made him a role model for me and many others."
Brent
former student
Brian created the Brian McIlroy Scholarship in Film Studies in 2013.  He has asked that in lieu of gifts on his retirement, donations be made to this scholarship fund which provides an award to a graduate student in Cinema and Media Studies in the Department of Theatre and Film.