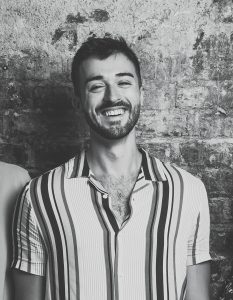 The Canadian Game Studies Association Conference 2021 will take place from May 31 to June 4. This year's theme is Solidarity and Social Justice in Games Studies:
 A Colloquium. Our Cinema and Media Studies doctoral student, Gerrit Krueper, will be presenting his paper, "Ethical Productivity of Play Time: Producing One's Species-Being in Video Games" at the conference. He will also be appearing on the live-discussion panel called "Systems of Morality and Meaning."
Geritt seeks to examine the productivity of playing video games from a perspective of ethical production of the self, removing the definition of productivity from its usual capitalistic framework. He contributes to the theorization and discussion of play time by unlinking it from its common connection to monetary value and market exchange.
Gerrit's paper presentation is pre-recorded and will be available for registered attendees to view from May 20 till June 18. His live-discussion panel will take place over Zoom on May 31 at 11 am (PST). You can register here. The conference operates on a pay-what-you-can basis. The suggested fee amount is $30 for students and $100 for faculty.