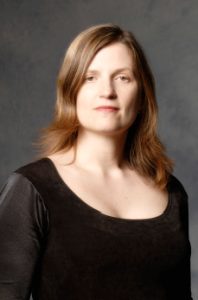 UBC Theatre and Film is proud to announce that our recent Theatre Studies PhD graduate, Dr. Katrina Dunn, has been named a co-recipient of the Canadian Studies Network/Réseau d'études canadiennes (CSN-RÉC) Best PhD Dissertation in Canadian Studies Prize. The prize is awarded annually to an outstanding interdisciplinary dissertation that enhances and advances the field of Canadian Studies.
Katrina's thesis, "Empty House: Real Estate and Theatricality in Vancouver's Downtown", explores the intersections between theatre studies, cultural policy and urban real estate practice. Her dissertation has also been nominated for the International Council of Canadian Studies' Brian Long Award for Best Doctoral Thesis in Canadian Studies.
"This dissertation ingeniously contributes to the conversation on the relationship between urban space, civic policy-making and theatricality, with the aim of fostering and maintaining sustainable and inclusive cultural spaces."
CSN-RÉC Adjudication Committee
Katrina is currently Assistant Professor in the Department of English, Theatre, Film and Media at the University of Manitoba. In addition to her research on theatrical space and ecocritical theatre, she has worked extensively in the Canadian theatre industry as a professional director, producer and dramaturg. She was the director of Vancouver's Touchstone Theatre for 19 years and a co-founder of the PuSh International Performing Arts Festival.
If you're interested in learning about how Vancouver's performance spaces embody and reveal the city's urban tensions, you can read Katrina's dissertation here.