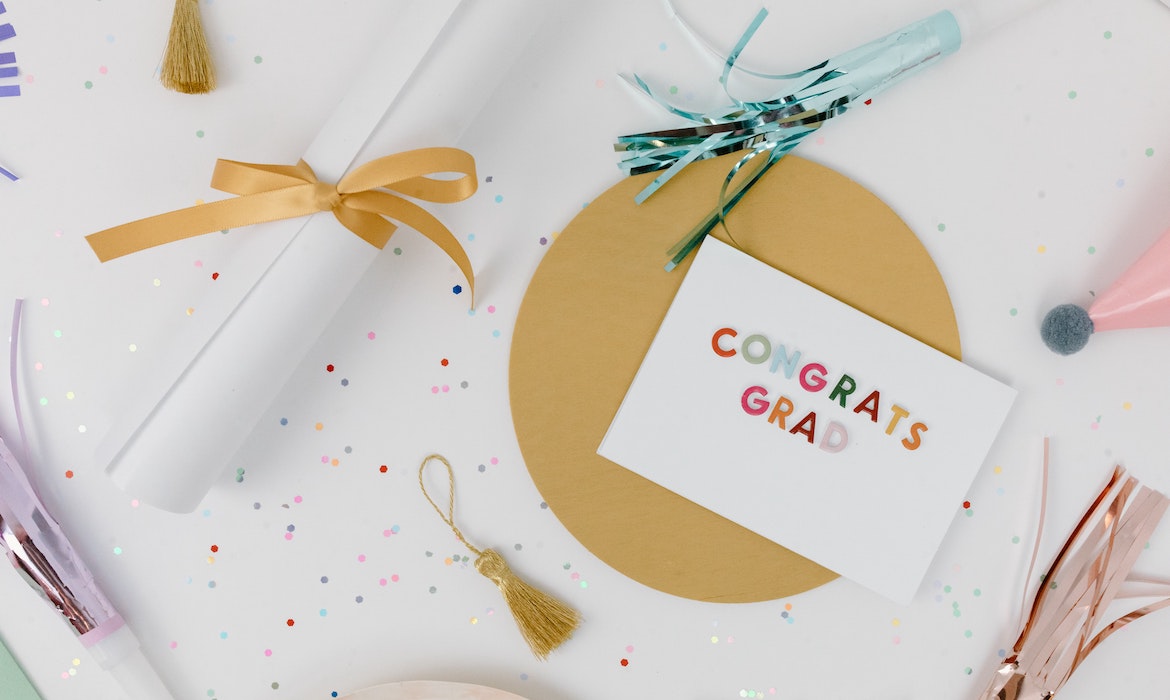 UBC Theatre and Film is proud to recognize our Class of 2022. They met the unprecedented challenges of the past two years with courage, resilience and determination, rising to the occasion at every pivot and turn. They have grown into remarkable artists, practitioners and scholars, and into even more inspiring members of our greater Theatre and Film community.
We are thrilled to celebrate their achievements today, and we cannot wait to see what they do next.
---
Message from Stephen Heatley, Head of the Department of Theatre and Film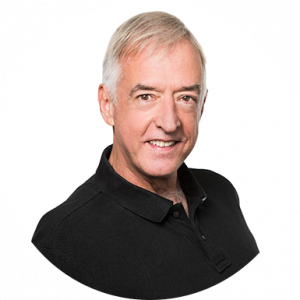 To the remarkable graduates of the Department of Theatre and Film on the occasion of your graduation:
Graduation day can be bittersweet as we say goodbye and good luck to all of the students we have come to know and treasure and who are moving on to the next exciting stages of their lives. Congratulations on this monumental achievement. You deserve to be proud of your hard work, dedication, creativity and determination. There have definitely been times of frustration and discouragement, but you have prevailed and the world is a better place because of you.  You have undoubtedly learned many things during your time at UBC, but I know for sure that you have learned how to pivot, elegantly and in an instant, over the past two years.
I encourage you to not be strangers. The Department of Theatre and Film is your artistic and scholarly home and you will always be welcomed back to participate in any or all of our many activities—readings, symposia, screenings, productions. Remember, we are the story-tellers, and the events of the past two years will need to be recorded, reflected on and shared. We will tell of the bravery and the heartbreak, of the joy and the despair. Stories are our lifeblood and it is through the power of the theatre, the cinema and the media that these stories will be told and retold so that together, we can better appreciate the rich complexities of what it means to be human.
Stay safe, stay curious, and stay in touch.
Wishing you all the very best on this special day.
Cheers,
Stephen
---
Undergraduate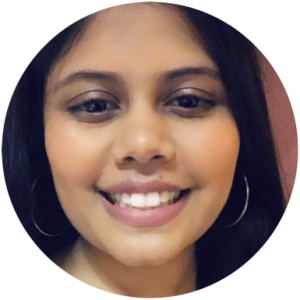 Anubhuti (she/her)
I'm Ann and I pursued a double major in Film Studies and Theatre. Before that, I trained in performative and classical vocal music at Trinity College, London for 8 years. I continued working on the classical vocals at UBC by joining the choir and had the honour of performing classical vocal pieces at the Orpheum and Chan Centre for a live audience. I have been a part of theatre work since middle school and I also won three awards for script writing and directing plays in 2017. Since 2018, I have worked on the production of three plays, four film sets and a few commercials and I thoroughly enjoy working on sets in any way possible!
---
Owen Chong (he/him)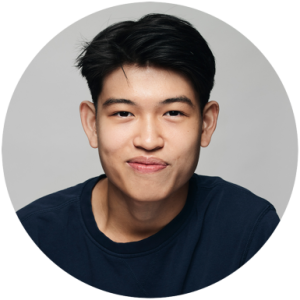 Hi, I'm Owen!
I'm a recently graduated Film Studies major, with a particular interest in Asian cinema and Asian representation in mainstream media. It's been a wild four years to get here, and I've learnt so much throughout the process. Film has always been a passion of mine, and I'm looking forward to using the skills I've garnered in the next chapter of my life.
I'll be pursuing a Master's Degree in Business as part of UBC's B+MM Dual Degree Program, and I'm excited to bring my creativity to a more statistical, objective field of study. I'm incredibly thankful for the friends and mentors that I've met over the years, and I wish all of them the best of luck in the future.
---
Yevgeny Jalandoni (he/him)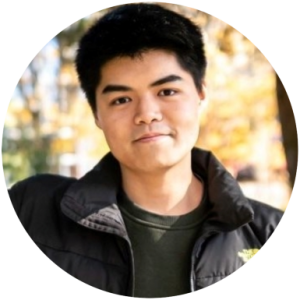 My name is Yevgeny Jalandoni, but I also go by Yevi if that makes it easier to pronounce. As a film student, I have always held a special place in my heart for movies. They have largely shaped the way I am as a person, and I would like to be a part of the industry that has helped me during my formative years. I have worked in food service jobs during the summer and gained valuable experience in those areas. I have also worked with Adobe, and created a lot of comics and creative writing works for some of my classes at UBC. I really enjoyed my time studying here, and look forward to working alongside my peers to inspire future generations!
---
Yvonne Ko (she/her)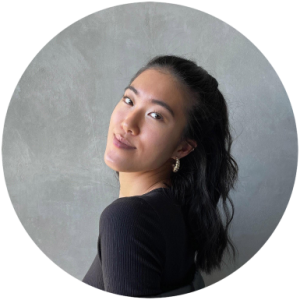 Yvonne is a Vancouver-based creator passionate in both the film and creative writing industry. Originally from the east coast, her studies at UBC have inspired her cinematography, opened lots of opportunities and allowed her to document life as a student through her YouTube channel. In her spare time, Yvonne loves to journal, draw, create videos, catch sunsets and appreciate the little things in life. She is constantly inspired to create in all forms—visually and written, as she applies that through her employment at a digital media agency and through her own passion projects.
---
Violet Myles (she/her)
Violet is an audio storyteller, writer and student at UBC. She is originally from a small town outside of Philadelphia, but has lived in so-called Vancouver on the unceded territories of the Coast Salish and Musqueam (xʷməθkʷəy̓əm) peoples for the past five years. Her love for storytelling began with poetry, but has recently taken on new shape in radio and podcasting. Violet is passionate about finding the ~right~ words and uplifting underrepresented voices. In her work, she strives to centre sincerity, vulnerability and compassion.
Mandy Huang (she/her)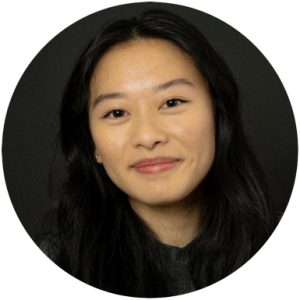 My name is Mandy Huang and I have a double major in Theatre Studies and Sociology. I'm always trying to find intersections of both disciplines while supporting artists as an emerging stage manager. My stage management credits include Bonjour, La, Bonjour (UBC), What's Wrong with Frank? (UBC Commedia), Cinderella (VTT Spring Musical) and The Wait List Experiment (Some Assembly Theatre). I'm grateful for my mentors at UBC, especially Collette Berg, for supporting and encouraging me throughout this crazy journey.
---
Tiara Thorley (she/her)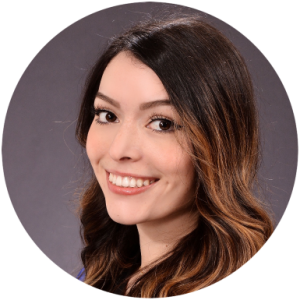 Tiara is excited to have completed her degree in Theatre Studies at the University of British Columbia after studying Biology at Queen's University. By taking additional courses in the Classical Studies department, Tiara has been able to direct the focus of her studies towards ancient literary and performative theatre. Tiara has enjoyed being a part of the school community as a student athlete, representing UBC through the TSC Quidditch Team. She looks forward to entering this next stage in her life with the valuable outlooks and insights she has acquired from the many influential professors she has had the pleasure of learning from throughout this degree.
---
Sargil Tongol (he/him)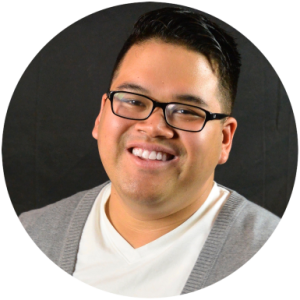 Sargil Tongol is a multidisciplinary artist from Surrey, BC. He is graduating with a BA with a major in Theatre Studies and a minor in History. He would like to thank all his colleagues and the educators he has met throughout the program, who inspire him to continue to curate and discuss theatre. Next, Sargil will be pursuing a Bachelor of Education at UBC, where he is becoming a secondary school educator. It is Sargil's hope in the future, as an educator, director and performer, that he can continue to express his knowledge and passion for theatre. This is to exemplify the benefits of theatre so that others can be encouraged to explore their creativity and imagination in a fun, safe and supportive environment.
---
Ceanna Wood (she/her)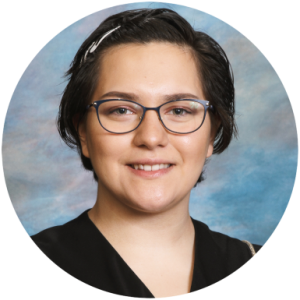 Ceanna has loved UBC since she was 13 and is extremely excited to graduate from such a beautiful university. She moved to Vancouver from a very small and rural town in northern Alberta and has enjoyed living and embracing the theatre scene here in BC—and also all the beaches, of course. Ceanna's focus in theatre has centred around Indigenous theatre, especially the creative processes and the dynamics of holding and establishing space. After graduating, Ceanna plans to find work locally around the theatre scene. In the following year, she also hopes to pursue her Master's in Performance Studies and carry on with more research around Canadian and American Indigenous theatre.
Blake Buksa (he/him)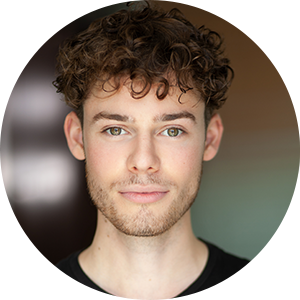 Blake Buksa is a BFA Acting graduate from Edmonton, AB who has enjoyed everything Vancouver has had to offer. Although he is going to miss his BFA cohort, he is eager to step into the Vancouver acting industry and beyond.
---
Tirion Jones (she/her)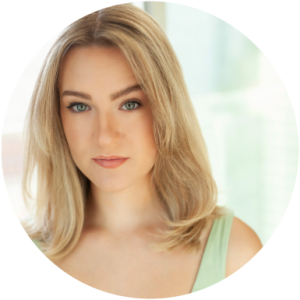 Tirion is a British/Canadian actress graduating with the BFA Class of 2022. Finding her love of theatre through musicals in the UK, she pursued her training further by taking part in an acting intensive at Guildhall School of Music and Drama. Since moving to Vancouver, her UBC credits include Woman (Oh, The Humanity), Polyxena (The Greeks), Helen Jones (Machinal) and Coriolanus (Coriolanus). She has enjoyed her time immensely at UBC and is incredibly grateful for all of the guidance and support from her instructors and classmates. In the future she is looking forward to exploring the world of film and television, and hopefully plenty of Shakespeare!
---
Dylan Nouri (he/him)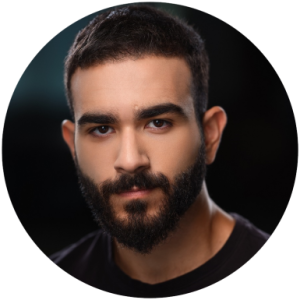 Dylan Nouri is a Vancouver-based actor and writer, currently pursuing a Master of Management dual degree from the Sauder School of Business. He made his child acting debut in Rise of the Planet of the Apes (FOX), and has performed in a number of feature films across the North Shore. His UBC Theatre credits include Oh, The Humanity, Machinal and Oil. His independent film work includes Stick & Move, After Life, and numerous Naked Cinema projects. Going forward, Dylan wishes to continue acting and writing for film/TV and theatre, while branching out into directing and producing.
---
Nicolas Olney-Rainville (he/him)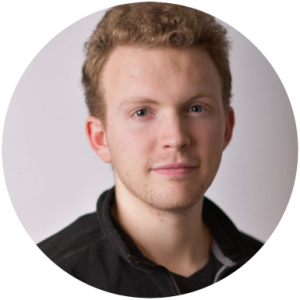 Nicolas is a Canadian/Australian actor, singer, musician, writer and aspiring voice actor. Raised in France, he speaks fluent French, and has worked on both anglophone and francophone film/stage sets in the last few years. During the heart of the pandemic, Nicolas had the opportunity to not only work as an actor, but to write, record and produce his first album, Smoke and Mirrors, with his band Flint & Smoke. Considered to be an up and coming local Vancouver band, they are currently in the process of writing their second album. As an actor, Nicolas has worked on The Greeks, Machinal and Oil with UBC Theatre and films such as Incognito by A. Pal and Les Particules by B. Harrison.
---
Robyn Shanks (she/her)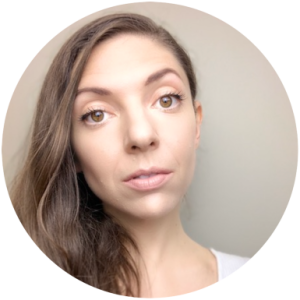 Robyn grew up in the sunny Okanagan. She fell in love with theatre at age 7 and performed many seasons at her local community theatre, where she explored a range of styles from Shakespeare to pantomime to musicals. After high school, Robyn completed a BA in Psychology but always desired to study theatre, so three years later she auditioned for the BFA and got in. At UBC she learned her knack for playing domineering mothers by getting roles such as Arkadina in Chekhov's Seagull, Clytemnestra in The Greeks and Mother in Machinal. The highlight of her degree was playing Menenius in Shakespeare's Coriolanus, directed by Tanya Mathivanan. She is extremely proud to have completed a BFA in acting at UBC!
Chloe Bohonos (she/her)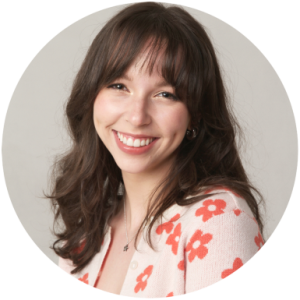 Concluding her academic extravaganza at UBC, Chloe Bohonos will be graduating with a major in Theatre Design and Production and a minor in Creative Writing. Although theatre has always been her passion and focal point of her studies, she's taken the plunge into film [roduction. Most recently she was the Art Director on the Crazy 8s Short Film Competition piece "Weeds Are Flowers, Too" and is currently the Set Decorator on the indie feature film Cold Copy, starring Bel Powley, Tracee Ellis Ross and Jacob Tremblay. She's grateful to have a career where creativity, storytelling and good humour are celebrated. Special thanks to the UBC Department of Theatre and Film for the endless support and encouragement.
---
Roohi Kamal (she/her)
Roohi Kamal is a recent graduate from the Theatre Design and Production program at the University of British Columbia. She is excited to be starting a new chapter in her career and is thankful to all her friends, staff and professors for their continued support through the program. Her UBC theatre and film credits include Coriolanus, Oil, Metempsychosis, Pieces, Digital Dream Play, Bonjour, La, Bonjour and many more! Catch her upcoming project Wolves are Coming for You at the Pacific Theatre in June.
---
Zoe Lin (she/her)
Hi, my name is Zoe and I am a Theatre Design and Production student who focuses on set design. I have worked on several UBC productions as assistant set designer and paint crew member. I am also interested in doing concept art design for films and TV productions. I like to explore different art mediums, and oil pastels and acrylic paints are my favourites. I also love to work with markers because they are easy to carry and I don't need to wait for them to dry! You can also check out my art works on my website!
---
Lauren McLean (she/her)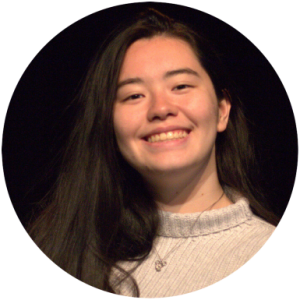 Lauren McLean is a recent graduate of the Theatre Design and Production program at UBC. She is grateful for the experience and time that she's spent in the program. She would like to thank all of the faculty and staff for the support they have shown her throughout the four years. She will miss the time she spent working in the theatre with her friends the most. Her UBC credits include Coriolanus, Oil, Oh, The Humanity, Digital Dream Play, Bonjour, La, Bonjour and more. She is excited to return home to Hong Kong in June to start her career.
---
David Moise (he/him)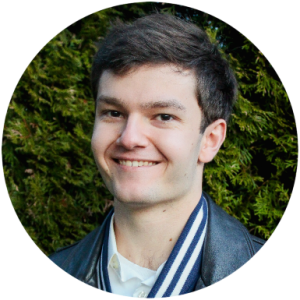 How do I describe four whole years that fundamentally changed who I am as a person?
I am happy to have completed a degree in Theatre Design and Production at UBC. I am proud to have helped my professors instruct courses as an Undergraduate Academic Assistant over the past two years while maintaining Dean's List standing.
I left UBC feeling I hadn't accomplished everything I wanted to, and if I'd only had one more year I could have done it all. Realistically, at the end of my one more year, I'd have just asked for another. UBC left me with a wealth of knowledge and experience, but what I treasure most are the connections I made with the people I met.
---
SuYeon Park (she/her)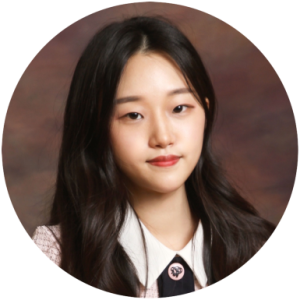 SuYeon is a graduate of the BFA Theatre Design and Production program. She has been focusing on lighting, sound and assistant stage management. She was born in Korea, grew up in China and studied in Vancouver. With diverse experiences from different cultures, she was able to absorb and adjust herself when working with different people. She is able to use AutoCAD, Vectorworks, Qlab, Adobe Photoshop, Illustrator and Premiere Pro. SuYeon had a lot of fun during her four years of majoring in Theatre Design and Production at UBC.
---
Kelsey Peterson (she/her)
Kelsey was born and raised in Saskatchewan before moving to Vancouver to attend Capilano University. There, she worked as the assistant head of props and paint on numerous productions. After graduating from the Technical Theatre program, she continued her studies at UBC where she continued to focus on paint, props and scenic design. When she isn't covered in paint, you can find her exploring the city, bouldering or watching live shows! Select UBC credits include: Oil (Scenic Artist), Coriolanus (Scenic Artist) and What's Wrong with Frank? (Assistant Lighting Design). She is currently painting for Bard on the Beach.
---
Mira Robinson (she/they)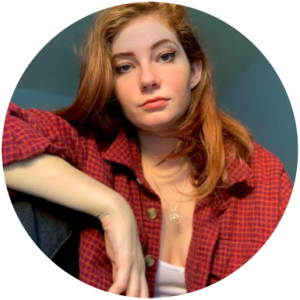 I want to thank Robert Gardiner for always encouraging me and my creative endeavours, and for pushing me to join the BFA. I've been designing lights since I was in high school, and I'm grateful to have had the opportunity to learn and grow as a designer at UBC for the past 4 years—but I'm especially grateful for the community it has given me. I truly wouldn't be graduating without the help I've received from the staff and the friends I've made in this program. I'm excited to continue working in the theatre community, and hope to gain more experience in the entertainment industry as a whole.
---
Cheyane See (she/her)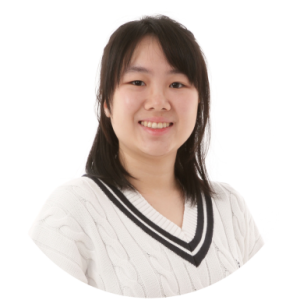 Cheyane is a Vancouver-based designer. Recently graduated from the UBC BFA Theatre Design and Production program, she is most interested in scenic design and carpentry. She participates in different theatrical and film productions as a production designer and scenic builder to expand her creative knowledge. She learned a lot from the professionals during her Arts Club internship; it was mind-blowing. In addition, she uses her photography skills to document natural landscapes and modern architecture to help transform designs into reality. Theatre is a great place to learn and build a strong foundation; there are more out there, so keep exploring all mediums to create greater entertainment.
---
Bi Xiao (Betsy) Sun (she/her)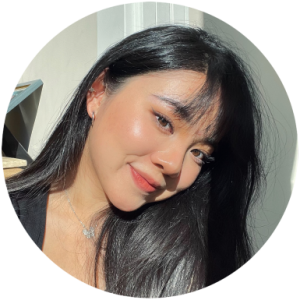 My passion for art and design has emerged since I was a kid. Crafting creations stage by stage makes me feel relaxed and peaceful. The sense of accomplishment after completing an authentic art piece is irreplaceable. In my undergraduate study, I majored in Design and Production as I found art and live performance to have some magic. I will bring the qualities I've learned in theatre at UBC and continue my graduate study in social work at Columbia University. COVID and volunteer experiences in non-profit organizations drive me to want to advance social justice humanely. I believe my time at UBC has shaped me into a creative and dedicated individual who is ready to make changes.
---
Elyse Wall (she/her)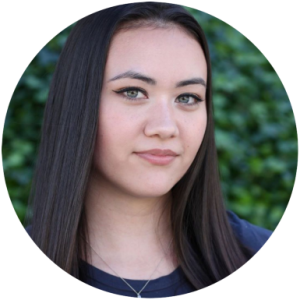 Elyse is a local theatre artist with a focus in stage management. She holds a diploma in Technical Theatre from Capilano University and has been recognized for her talent and high achievement at both UBC and Capilano. A trained dancer, Elyse loves to combine her passion for dance and music with her work as a stage manager. When Elyse isn't working behind the scenes, she likes to spend her time climbing, outdoors or going on adventures! Select credits include HMS Pinafore (Apprentice SM, Vancouver Opera), Machinal (SM, UBC Theatre), A Chorus Line (SM, CapU Theatre), and A Midsummer Night's Dream (SM, Arbutus Studio).
---
Yuliya Yugay (she/her)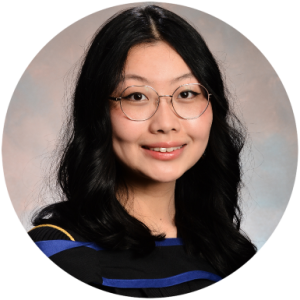 Yuliya Yugay is an interdisciplinary artist who specializes in theatre design, visual arts and writing. Throughout her studies at UBC, Yuliya also discovered a passion for directing. Having spent her childhood living in Kazakhstan, the Netherlands and Italy, Yuliya is interested in working and learning about theatre both within Vancouver and internationally. She is the grateful recipient of the Faculty of Arts International Student Scholarship and the Yvonne Firkins Prize for the best record of achievement in the course in Direction and Staging.
Isabella Jaramillo (she/her)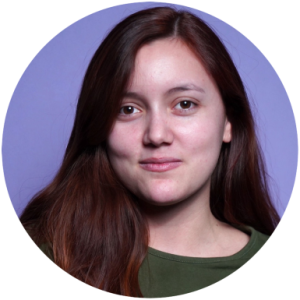 Isabella is a filmmaker from Cali, Colombia who is passionate about films that explore metaphysical topics like time, the soul and the meaning of life. Her most recent short film, Metempsychosis, explores the concept of past lives and how there is more to our experience than what we can perceive right now. She also enjoys editing and experimenting with what post-production has to offer to make funny and quirky films. She is looking forward to working as a director, producer, 1st AD or editor in projects that expand the audience's vision and make them question their own ways of perceiving the world.
---
Jamie Mitri (he/him)
Jamie Mitri is a graduate of UBC's Film Production program with an interest in cinematography. Having been born in Egypt and raised in Hawaii, Jamie tries to incorporate a unique visual style to his work. He is mainly interested in narrative films and music videos. His past work includes being cinematographer for the UBC films "Moon in the Cloud" and "Still Playing" as well as directing and shooting "The Shape of Watermelon". He has also been director and cinematographer for multiple music videos both in Honolulu and Vancouver.
---
Graduate
Kate Wise (she/they)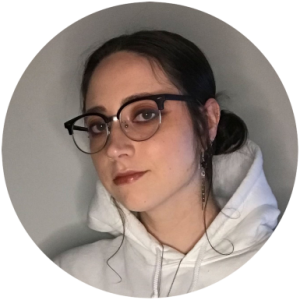 Kate Wise is a soon-to-be graduate of UBC's MA Cinema and Media Studies program. Her recent thesis, "'You Never Walk Alone': BTS and the Significance of Heightened Parasocial Relationships During the COVID-19 Pandemic", explores connections between the K-Pop group BTS's popularity and COVID isolation, as well as how Millennial/Gen Z fans visualize a queer, utopic future through their engagements with the group. Kate has also served as co-editor-in-chief for UBC's film journal Cinephile and was recently published in the Vancouver-based arts magazine SAD Mag. In addition to academia, Kate enjoys performing K-Pop dance covers and perfecting her homemade lasagna recipe—often at the same time.
Faith Ilevbare (she/her)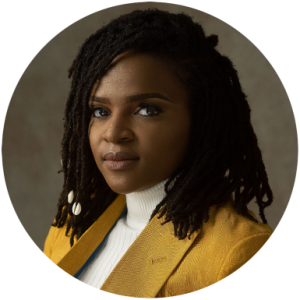 Faith is a visual artist, using film as her medium of expression, and is passionate about creating films for social justice, especially in telling stories of social issues affecting women globally. She wants to use film to start a narrative that will bring about change and conversations surrounding those issues. With a career spanning over a decade, Faith has been privileged to work with some of the biggest entertainment and media broadcasting companies in Nigeria. Born and raised in Lagos, Nigeria, Faith is an award-winning filmmaker with a simplistic approach to life. She is looking forward to expanding her creative boundaries.
Laura Di Cicco (she/her)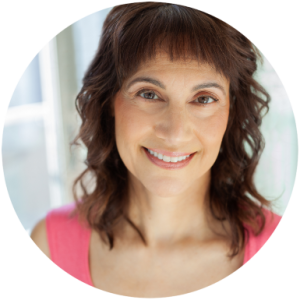 Laura's career has spanned over 30 years. She graduated from UBC with a BFA in Acting, and most recently graduated from UBC with an MFA in Directing. Her thesis show, Machinal, premiered at the Frederic Wood Theatre in December of 2021. Laura has worked in Toronto, Ottawa and Vancouver. Vancouver credits include work with theatre companies such as Green Thumb Theatre, Ruby Slippers, Theatre Conspiracy and Axis Theatre. Laura has also played the (in)famous Leni Riefenstahl in Mieko Ouchi's The Blue Light and the ultimate diva, Maria Callas, in Masterclass. In 2004 Laura founded Fugue Theatre, a theatre company dedicated to the commissioning and production of chamber operas and musicals.
Owen Marmorek (he/him)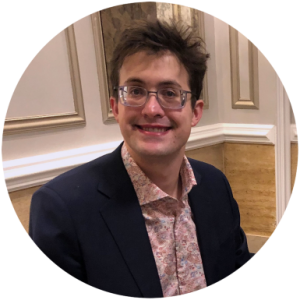 Owen Marmorek is a sound, lighting, and video technician, designer and DJ from Vancouver, BC. He is graduating with a Theatre MFA, in technical production and structural design for the stage. His thesis project, "House of performance: an indoor-outdoor venue for amplified live music", presents a design concept based on the community values of the Grateful Dead, Raves, and Burning Man. Owen was awarded the Faculty of Arts Graduate Award in 2021. He received his BFA in Design and Production from UBC in 2020, with Dean's List distinction and the Peter Loeffler Memorial Prize. Owen is a member of IATSE Local 118 (Vancouver Stagehands). He is autistic and supports neurodiversity and inclusion efforts everywhere.
---
Jennifer Stewart (she/her)
Jenn Stewart is a multi-disciplinary theatre artist. Selected credits include Hamlet (Honest Fishmongers, set), Selfie (Seizième, set and costumes), Wet (ITSAZOO, set), Kuroko (vAct, props), Redpatch (Hardline, masks) and Blond Eckbert (Vancouver Opera YAP, set and costumes). She has been part of the stage management team at Bard on the Beach since 2013. She studied at Studio 58 and is a member of CAEA and the Associated Designers of Canada (ADC659).
Brendan Prost (he/him)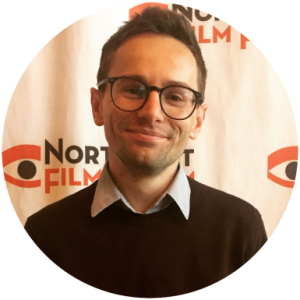 In the last decade, Brendan Prost has been quietly emerging as one of the most prolific young filmmakers in Canada, with an impassioned and eclectic body of work that includes four features and a dozen shorts that have screened at major international, Oscar-qualifying, and queer film festivals around the world. His character-driven work is characterized by powerful performances, a uniquely earnest spirit, and a thematic interest in alienation, longing and vulnerability. Brendan earned his BFA with distinction from Simon Fraser University, is an alumni of the Directors' Lab at the Canadian Film Centre and recently completed his MFA in Film and Creative Writing at UBC.
---
While our congratulatory message extends to all of our 2022 graduates, this post only includes the profiles of students who have opted-in to be featured.