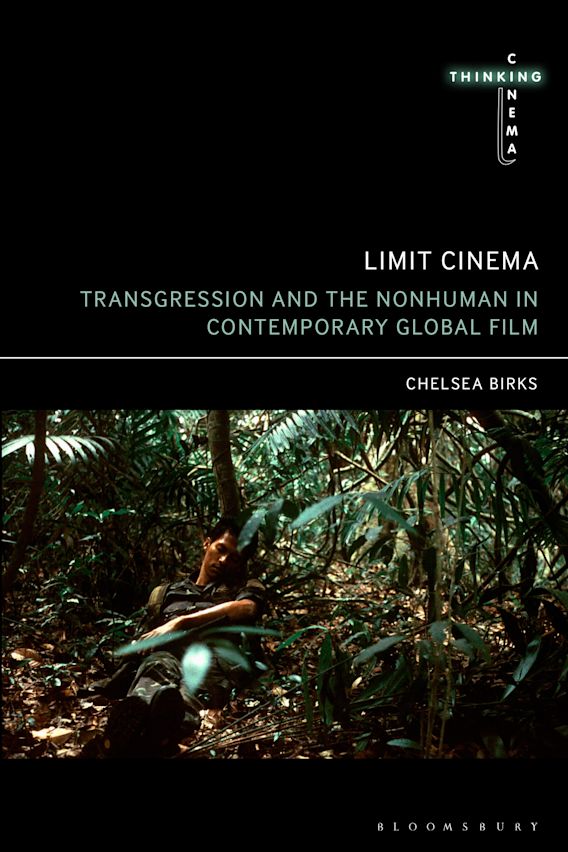 UBC Theatre and Film is pleased to share that Sessional Lecturer and alumna, Dr. Chelsea Birks has won the Society for Cinema and Media Studies prestigious Best First Book Award for her recently published book, Limit Cinema: Transgression and the Nonhuman in Contemporary Global Film. Congratulations Chelsea!
The Society for Cinema and Media Studies is the leading scholarly organization in the United States dedicated to promoting a broad understanding of film, television, and related media through research and teaching grounded in the contemporary humanities tradition. The Best First Book Award recognizes a book published in the field of film and media studies. We spoke with Chelsea about her book, the process of writing it, and her current research.
---
Dr. Chelsea Birks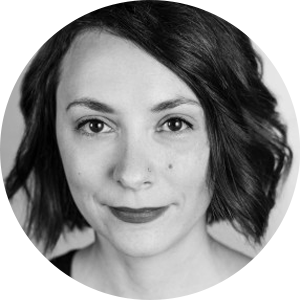 Chelsea Birks is the Learning and Outreach Director at The Cinematheque in downtown Vancouver and a sessional instructor in Film Studies at The University of British Columbia. Chelsea's research interests include: film philosophy, ecocriticism, postmodernism, documentary, and pedagogy. Her first book, Limit Cinema: Transgression and the Nonhuman in Contemporary Global Film, was published in 2021 as part of Bloomsbury's "Thinking Cinema" series. She won the 2017 SCMS Student Writing Award and has been published in Cinema Journal (now JCMS), Film-Philosophy, New Review of Film and Television Studies, and Journal of Gender Studies.
Tell us about the book and what inspired you to write it.
My book was the end result of my PhD research, which I wrote at the University of Glasgow. It also came out of some ideas that began to germinate when I was finishing my MA thesis at UBC. I became obsessed with Georges Bataille, a philosopher who was influential on a lot of important French intellectuals in the mid-20th century.
I wanted to further explore Bataille for my PhD, because I saw a lot of connections between his work and the films I was watching, but my supervisors were skeptical at first because Bataille was kind of looked down upon at the time. He wrote a lot of obscene pornography and was fascinated by torture and human sacrifice, so his work wasn't  generally considered worthy of serious study outside of scholarship on erotica and perversion. However, Bataille's thinking is actually really rigorous and he writes beautifully about art and nature and society. I saw a lot of potential in bringing his ideas into film studies in a new way. I seem to have been onto something, because since then, Bataille has had a significant resurgence in the humanities—which is very exciting!
Where does the term "limit cinema" come from?
The limit I'm describing is the limit between humans and nature. A lot of films in the last two decades have exhibited anxiety about our relationship with the environment, which makes sense because we are really starting to see the impacts of human action through climate change and other environmental problems. Limit cinema responds to the ways that our relationship with nature is changing as our environment becomes more unpredictable.
You argue that transgression is a key aspect of limit cinema. Could you give some examples of films that you think exemplify this idea, and explain why you consider them transgressive?
We usually think of transgression in social terms—like transgressing a law or taboo. This is why Bataille writes so much about perversion and torture and human sacrifice. Transgression in art is very important and its exploration should be at the forefront of the humanities. But Bataille also writes about transgression in terms of the boundary between human society and our environment.
Transgressing the boundaries of human experience means interrogating this weird, unpredictable place where our environment isn't under our control. The example I use in my book to introduce this idea is Lars von Trier's Melancholia (2011), which film scholars use quite frequently to talk about climate change and the end of the world.  Unlike Hollywood blockbusters like Armageddon (1998) or The Day After Tomorrow (2004), in which the hero can always save the day in the end, Melancholia visualizes an environmental crisis that is completely beyond our control. This is transgressive because Melancholia literally imagines a moment that crosses a boundary between human experience and environmental crisis.
What was your experience like writing and publishing your first book?
Long! I started my PhD in 2014, and published my book in 2021. Turning a PhD thesis into a book takes a lot of re-writing and editing, because the audience is different—a PhD is for your supervisor and committee, to prove that you have expertise in your field. A book needs to have wider appeal and more varied uses—something that undergraduates would read in classes, or graduate students might use to support their own ideas. I really had the reader in mind when drafting my book. I wanted it to be a clear and pleasurable read. I am grateful to all the writing groups I have participated in since my MA. I would not have made it through the seven-year process without them!
What do you hope readers will take away from your book?
I'm honestly just thrilled that people want to read my book! I hope that readers discover some of their own new ideas in there, whether it's by finding gaps in my own thinking or different applications for the ideas. I am thrilled to see new generations of scholars interested in Bataille and eco-cinema, and I can't wait to read what they write!
What are you currently working on, and what new perspectives or ideas do you hope to bring to your future work in film studies?
I've expanded my interests a lot in the last few years. I now work full-time at The Cinematheque in downtown Vancouver, where I run educational programs in filmmaking and film culture, mainly for youth but also for the general public. I also teach the documentary seminar at UBC, which I absolutely love. Teaching is really important to me, and being more embedded in Vancouver's arts scene has taken me in some exciting new directions.
I really enjoy making film scholarship more accessible to a general audience. For example, I have been collaborating with William Brown, one of my colleagues at UBC, on a series of public screenings at The Cinematheque where our audience can hear from scholars and participate in discussions about global art films. I don't know what my next writing project will be yet, but my work over the last few years has been really inspiring!