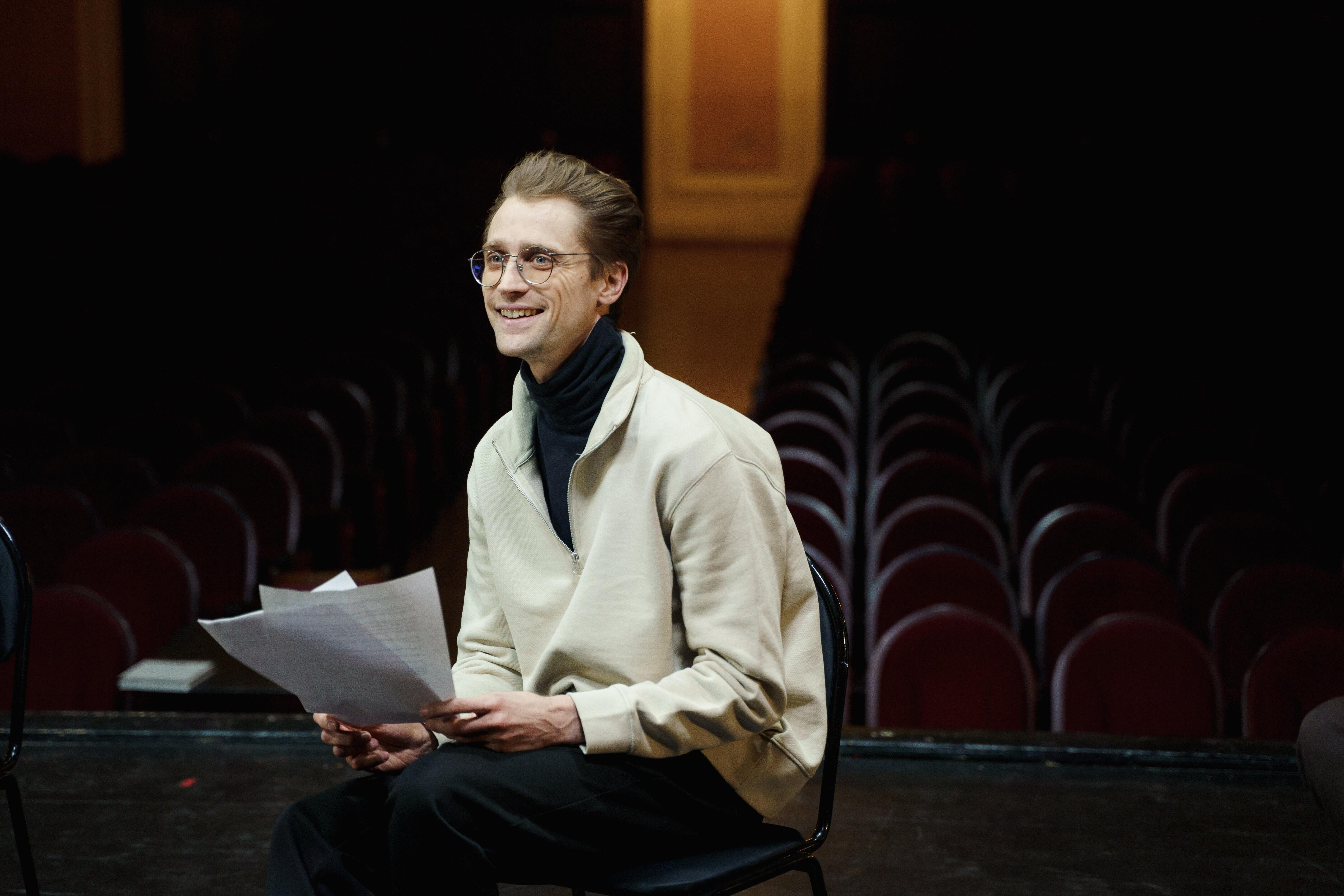 by Shivangi Sikri
Do you enjoy watching plays and discussing them with your friends? Try taking a Theatre Studies course!
Explore our diverse course offerings from the basics of theatre theory to the study of feminist performances, intercultural theatre, and disability in media. Check out our list of exciting electives that you can take as an upper-year at UBC.
---
Theories of Drama, Theatre, and Performance (THTR 310)
Tue, 9:30 am – 12:30 pm (Term 1)
How are performance, theatre, and drama related? When does a space become theatrical or a gesture become performative? In this course, we aim to build strong critical vocabularies for analyzing contemporary theatre and performance, particularly  in relation to race, gender, and disability. This course will involve reading, witnessing performances, discussing, and contributing to in-class performance workshops.
Get to know Kirsty and her work
History of Canadian Theatre: The Nature of Representation (THTR 325A)
M/W/F, 11 am – 12 pm (Term 1)
This course provokes deep discussions and debates over concepts like the nature of representation and mimesis, theatrical ghosting, and the role of theatre in nation- and community-building. This course positions Canadian theatre history as having strong European roots while also understanding its "canonical works" as inclusive of various Indigenous and multicultural voices. In-class attendance required; attendance at live theatre, when possible, is highly encouraged.
Studies in Drama, Intercultural Theatre (THTR 311)
Tue, 12:30 pm – 3:30 pm (Term 2)
This course examines the historical and contemporary practices of intercultural performance. Topics include early 20th century European encounters with Asian theatre, Asian Shakespeare productions, and contemporary intercultural performance in North America. The class will approach these issues through a combination of lectures, discussions, live and video viewings, reaction papers, and group projects.
Modern Asian Theatre (THTR 340B)
Thu, 12:30 pm – 3:30 pm (Term 2)
This course focuses on Asian theatre in the 20th century, with plays from India, China, and Korea. Western-style theatre was mostly introduced to Asian countries either as a part of colonial cultural hegemony or to reform indigenous theatre. The class will read and discuss plays from various nations to examine the process in which this foreign theatrical format became part of the Asian theatrical scene.
Doing Race, Race-ing Theatre and Performance (THTR 440B)
Thu, 9:30 am – 12:30 pm (Term 2)
How has race historically been deployed in and as performance? How might it be understood as both performed and performative? This course uses an intersectional feminist, queer, and anti-racist theoretical lens to study theatre, performance, and multimedia artworks. We will investigate the ways in which race is staged, enacted, and embodied in the theatrical arts.
Get to know Olivia and her work
Colonization and Indigenous African Performances and Culture (THTR 440C)
Led by Gituti Weirungu
Thu, 2-5 pm (Term 2)
This Student Directed Seminar builds a picture of the rich cultural contexts surrounding African theatrical traditions by drawing on African Studies, History, and Theatre. Students will be introduced to traditional African theatrical practices, including song, dance, and oral history. They will leave this course with a better understanding of the effect of colonization on African theatrical performances and an enriched understanding of African culture.
Re-imagining Disability Performance in Theatre, Film, and Music (THTR 440D)
Mon, 2-5 pm (Term 2)
How has the media influenced cultural understandings of disability over time? How are contemporary disabled, deaf/Deaf, and mad artists challenging traditions and innovating beyond them? This course investigates the critical terms, theoretical problems, and debates associated with the lively interdisciplinary field of disability performance and practice in theatre, film, and music.
Get to know Stefan and his work
Feminist Performance: Politics, Form, Experimentation (THTR 443)
Tue, 9:30 am – 12:30 pm (Term 2)
How does feminist performance influence socio-political transformations? How does it challenge embodied social categories like gender and sexuality? How does it reshape our understandings of power, pleasure, and violence? Using an intersectional, queer, and anti-racist lens––and situated in primarily Americas-based contexts––this course will explore these questions through the study of performances past and present, and across a variety of media and genres.