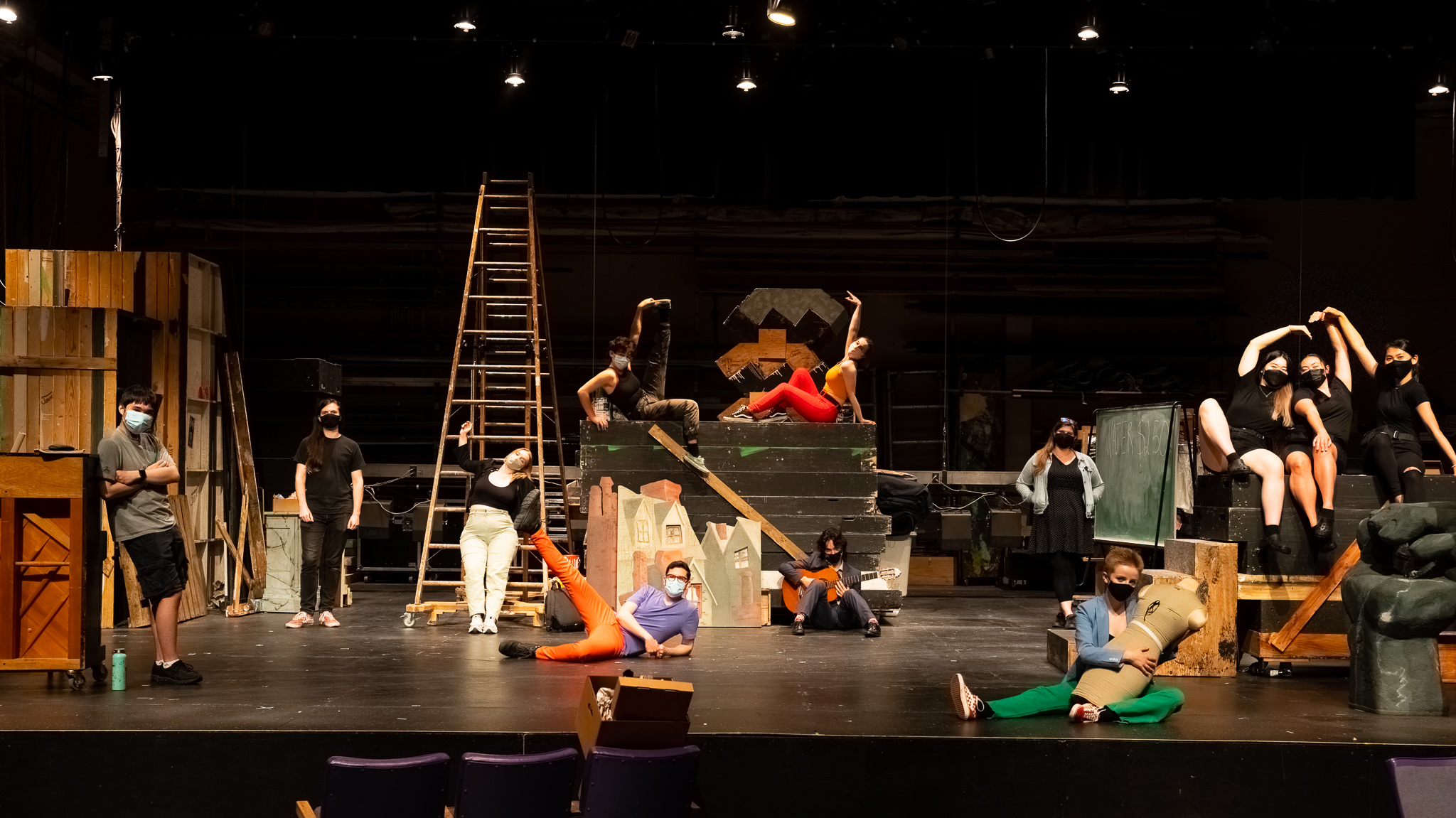 The Last Jubilee
Directed by MFA Director Omar Muñoz
The Last Jubilee follows the story of a group of artists in a society overrun by A.I., surveillance and policing, and where art has been deemed a threat and made illegal. This group of artists, who call themselves The Jubilee, gathers every week to make art in secret. This week, things end up looking a little different.
Join us on July 9 at 7:00 p.m. PDT, for the premiere of The Last Jubilee. If you've been missing the arts, then this is the show for you!
As we all know, in the last year the world has experienced what for many will always be remembered as a traumatic episode. The COVID-19 pandemic struck and transformed the world we lived in into something we could barely recognize. A world in which isolation and paranoia from an invisible enemy were the norm. Artists around the world lost their jobs and in countries where government support was not an option, the economic hardship pushed our colleagues into unknown territories to survive. The Last Jubilee was born in response to the frustration of having our livelihood been taken away from us and of having become non-essential individuals in the eyes of society. In this show, we extrapolate the reality we were experiencing and place the action in a dystopian future where art has been definitely banned by a technology-driven political party. We pose questions not only about the nature of theatre, but also about the place art holds in society. We invite you to explore these questionings to the beat of what we have named a cabaret-thriller, entirely created by UBC folks in COVID-19 times.
I would like to close with a quote that did not make it to the final version of our script, in the hope that it strengthens the hearts of every artist who has been affected during this pandemic.
"Art is everywhere. There is art in the forests and in the seas. You can hear it in the humming of the night and see it in the colours of spring. Art is everywhere for those who want to see it. And we choose to see it. This is a revolution, and it starts here."
- Omar Muñoz, Director
Credits
Showing
Friday, July 9, 7:00 pm (premiere)
Available for streaming until August 8, 2021.
Location
Watch on YouTube. Staged and filmed at the UBC Frederic Wood Theatre on the traditional, ancestral, and unceded territory of the Musqueam people.
Free. RSVP to receive updates and reminders.
---
For any questions or technical support, please email publicity.events@ubc.ca.