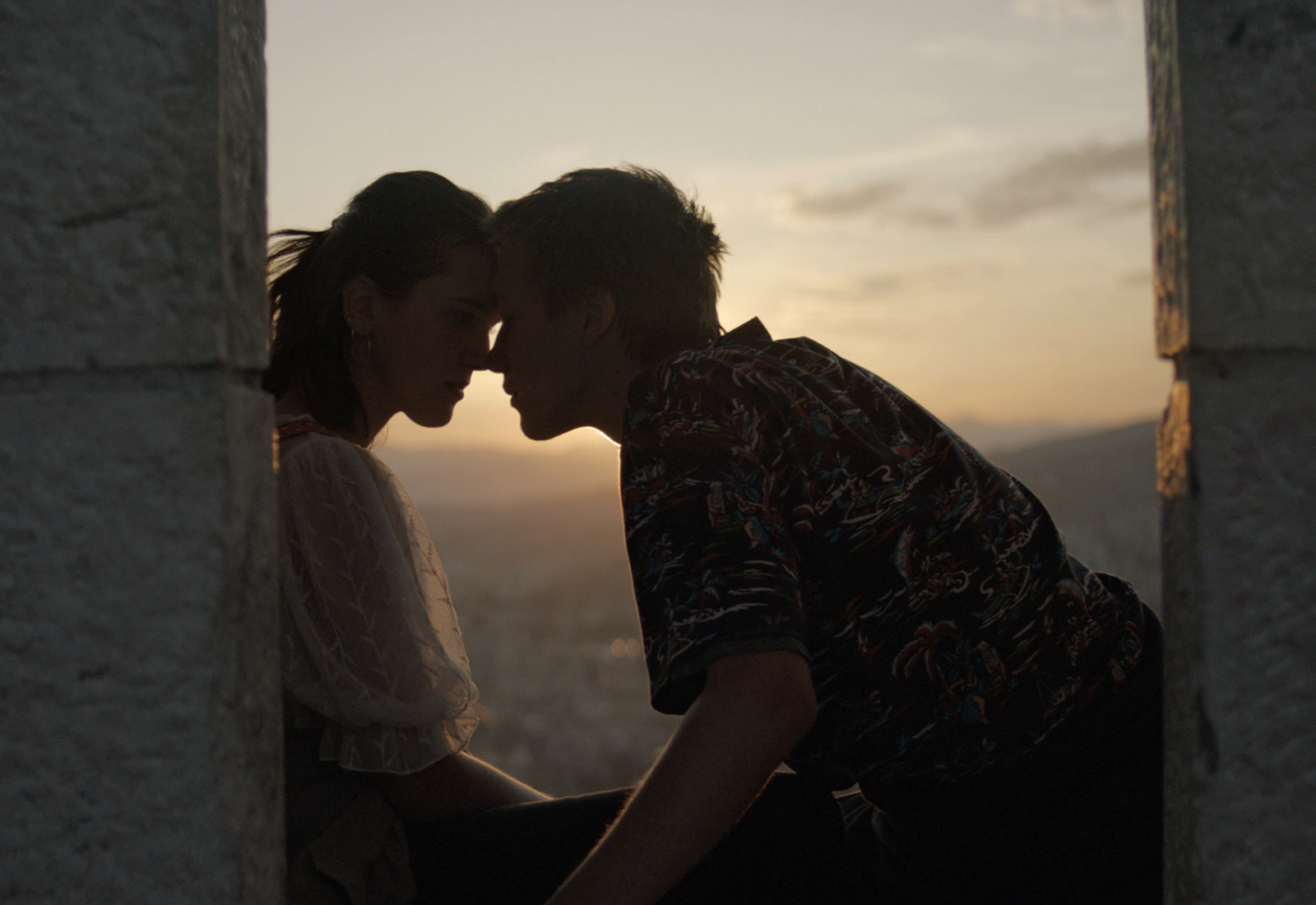 The White Fortress, directed, written and co-produced by Film Production Professor Igor Drljaca begins its Canadian festival tour, starting with the Atlantic Film Festival on September 17. The film had its world premiere at the Berlinale Film Festival last March.
"The White Fortress oscillates between thriller and fairy tale. In multi-layered images, the film tells of the romantic dreams of young people and simultaneously documents tangibly the atmosphere of post-war Sarajevo."
Berlinale Film Festival
In The White Fortress (TABIJA), I wanted to make a coming-of-age romance that adopts the trappings of a fairy tale while functioning as a mystery thriller. While the film focuses on its young protagonist Faruk, and the girl he falls in love with Mona, the film is also about today's post-war Sarajevo. I have a deep love for Sarajevo, where I was born and where I spent half of my childhood before immigrating to Canada during the civil war in the 1990s. I often struggle to make sense of what the city is becoming.
Remnants of Communist-era cronyism have combined with an unregulated capitalism to uplift a new political class that holds all social and economic levers of power. The oppressiveness of this system coupled with lack of opportunity benefits the few and robs young people of the ability to create meaning and plan for their futures. It is a city I simultaneously recognize and in which I feel like a stranger. There was a time when almost anything felt possible in this city: it was a place of opportunity, of dreams, naïve romance, and a proud sense of multiculturalism. But those days are gone. Massive youth unemployment has contributed to an exodus of people from the city and the country.
In this environment, to fall in love freely is a liability. Certain classes and groups simply do not mix. Faruk and Mona are never meant to meet. Faruk was orphaned when his mother, a talented pianist, passed away. He was raised by his grandmother, and living on her meager pension, he was not afforded many opportunities, apart from helping his uncle's iron picking business. Mona, conversely, is a child of Bosnia's new affluent political class. But while the reality of their class difference is stark, it is not an obstacle to either, until others became aware of their relationship. Both feel equally lost in a city where both the rich and the poor lack opportunities and the protection of a functional state. Some of those who cannot leave turn to a life of crime, nihilism, and violence. Both Faruk and Mona are captives of this new Sarajevo dynamic, and both lack agency to change their situation. Sometimes all one can do to move forward is to say goodbye, and this film is their farewell letter to Sarajevo.
- Professor Igor Drljaca
Screenings for The White Fortress are available both in-person and online.
Atlantic Film Festival – in person (September 17 at 2pm – Park Lane 4)
Cinefest Sudbury – in person (September 25 at 12pm – Silvercity Sudbury Cinema 7) streaming (September 25 to 29 only in Ontario)
Calgary International Film Festival – in person (September 26 at 8:45pm – Eau Claire 4) streaming (September 23 to October 3 only in Alberta, Manitoba, and Saskatchewan)
The BC premiere of the film features two in-person screenings as part of VIFF's 40th edition. Screenings are at the Vancity Theatre on Saturday, October 9 at 9:00pm and at the Hollywood Theatre on Monday, October 11 at 3:30pm.
The White Fortress will also stream digitally for the duration of the festival from October 1 to 11 throughout Canada.