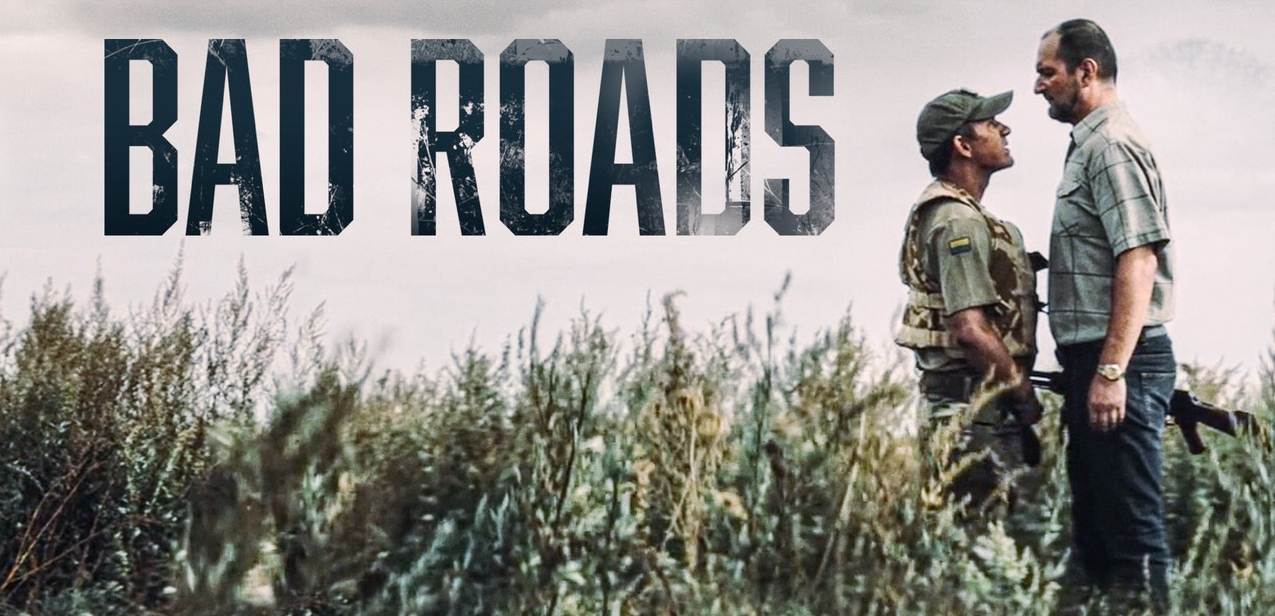 Join UBC Theatre & Film as we host a screening and discussion in support of Ukraine.
Four short stories are set along the roads of Donbas during the war. There are no safe spaces and no one can make sense of just what is going on. Even as they are trapped in the chaos, some manage to wield authority over others. But in this world, where tomorrow may never come, not everyone is defenseless and miserable – and even the most innocent victims may have their turn at taking charge.
Bad Roads is a Ukrainian drama film directed by Natalya Vorozhbyt and released in 2020. It premiered at the 35th Venice International Critics' Week, where it was screened in competition and was Ukraine's nomination for this year's Academy Awards.  Read more here. Click the link below to watch the film (Password: r8univ22).
Join us on Saturday, March 5 at 10 am PT for a discussion about the film and situation in Ukraine, with Dr. Serhy Yekelchyk Professor of History and Germanic & Slavic Studies, specializing in Ukrainian and Russian history, UVic, filmmaker Igor Drljaca Assistant Professor Film Production, William Brown Assistant Professor of Film, Liliya Roys, BFA Film student, and if possible director Natalya Vorozhbyt (TBA).
Viewers should note that BAD ROADS contains scenes of assault, nudity, offscreen violence, including towards animals, threats of violence and sexual violence, and strong language. Some content may prove to be disturbing for viewers. Viewers should therefore watch at their own discretion.
---
The Department of Theatre & Film at the University of British Columbia condemns Russia's invasion of Ukraine. We stand in solidarity with all those impacted by this violence, as well as with those who stand for democracy in opposition to this war. We express our solidarity with the Ukrainian people and with occupied people everywhere, regardless of race, ethnicity, nationality, or religion.
#HelpUkraineNow by supporting the Ukraine Humanitarian Appeal
EVENT CO-SPONSORED BY:
Department of Theatre & Film, UBC
UBC-V Public Humanities Hub
Centre for European Studies, UBC
Department of Central, Eastern, and Northern European Studies, UBC
Department of Anthropology, UBC