Dennis Garnhum, Artist in Residence, Playwright, and Alumnus!
UBC Theatre and Film is so pleased to welcome Dennis Garnhum (MFA Directing, 1993) as an Artist in Residence during the second week of the run of his play, Timothy Findley's The Wars adapted by Dennis Garnhum. Running November 7 – November 23, at 7:30 pm in the Frederic Wood Theatre, Dennis will be giving a few public talks where you can learn more about his work. He has also shared some thoughts about his time at UBC below.
Join us for a special event on Saturday, November 16: dinner, a talk with playwright and alumnus Dennis Garnhum and see the beautiful Timothy Findley's The Wars adapted by Dennis Garnhum and directed by Lois Anderson at the Frederic Wood Theatre. Gather in the lobby of the theatre at 5:30 pm for a pre-show reception, standup dinner followed by a pre-curtain talk by Dennis Garnhum, all included in your ticket price! *
*Part of our 60th Anniversary celebration.
The talk-back session on Wednesday, November 13, after the show, will include Dennis, along with director Lois Anderson, the designers and cast. As well, there will be a Question and Answer session with Dennis, free and open to the public on Friday, November 15, in the Dorothy Somerset Studio Theatre from 12:00 pm  – 1:00 pm.
Dennis' thoughts on his time at UBC and working with Timothy Findley:

"The two years I spent at UBC were an extraordinary mix of thrilling discoveries and challenging insights.  I wanted to do my Master's Degree in Directing at this school as I thought it had the perfect combination: inspired professors, students who were deeply curious and a location in Canada that really allowed creativity.  Without a doubt, my favourite memory was staging my thesis production of Spring Awakening by Frank Wedekind.

I directed a large group of students in this provocative, classic play about young people's awakening sexuality. It was my final project – a culmination of two years of study. I poured everything into this and took many risks in mounting the production; the result was one of the happiest memories of my life.

I met Timothy Findley at the Stratford Festival when I was asked to direct one of his new plays and his first The Trials of Ezra Pound. It was both an honour and terrifying to be in the same room with this impressive human. We became fast friends and working together with him was an incredible gift. We were working on a few projects before his sudden passing, and it was out of my deep admiration for him that I wanted to adapt The Wars to the stage.  I later learned it was one of his huge life goals – to see this novel presented on the stage. What an honour it has been working with these powerful ideas and words."
Dennis Garnhum, Playwright
Dennis has been the Artistic Director of the Grand Theatre in London, Ontario, since fall of 2016, and has directed Cabaret, Timothy Findley's The Wars, Chariots of Fire and A Christmas Carol. Working across North America directing plays, musicals and operas at a number of companies, including Vancouver Opera, National Arts Centre, Shaw Festival, Stratford Festival, Tarragon Theatre, Royal Manitoba Theatre Centre, Florida Grand Opera, American Conservancy Theatre (A.C.T.), Bard on the Beach, Pacific Opera Victoria, Belfry Theatre, and Neptune Theatre, his co-adaptation (with author Cathy Ostlere) of Lost – A Memoir was nominated for a 2012 Governor General's Literary Award.  Prior to the Grand, Dennis was Artistic Director of Theatre Calgary from 2005 to 2016. His final production there was the world premiere of the musical adaptation of The Little Prince. Dennis is a recipient of a Queen Elizabeth II Diamond Jubilee and a Calgary Award for Community Achievement in Arts.
Barbara Philip, Master of Wine has, for the second year running, provided us with excellent wine suggestions available at the Gallini's Bar in the Frederic Wood Theatre or the bar at the Chan Centre for the Performing Arts (The Changeling in January) with which to enjoy with our plays for the 2019/20 season. A proud alumna of the BFA Acting program, it's not much of a leap from actor to Wine Master: the imagination needed to create worlds aids the wine pairing. Find out more about Barbara's time at UBC:
"I loved my time in the BFA Acting program at UBC and believe that there is a direct link between my years at UBC and my career in wine.  It was a privilege to be part of a small ensemble and work together, creatively, for three years.  Such a unique way to go through university!  In a practical way, the acting training gave me experience presenting in front of large groups, as well as working in television and radio. These are skills that I use all the time in my current role, whether as spokesperson for BC Liquor Stores or presenting on behalf of private clients and regional wine marketing organizations.

Sipping on a wine while enjoying the theatre is not only pleasurable but can potentially deepen our understanding of the play's context or the mindset of the playwright.   This was my ultimate goal when choosing wines to pair with the 2019/20  season.    If the play is based in a wine producing country, I try to find a wine from the same region to pair with it. Sometime there is a regional connection between the playwright and the wine.  In the case of this season's playwrights, Beckett and Findley, they were both big wine enthusiasts so I just thought about what they might be sipping as they wrote.  Other times, I try to mirror the mood of the play with characteristics of a wine.  Is it light and zippy or dark and dense?"
Barbara Philip MW became the first Canadian woman to achieve the Master of Wine designation in 2007.  Based in Vancouver, she is a Category Manager for BC Liquor Stores, responsible for buying all sparkling, fortified and European wines. With her husband Iain, Barb runs Barbariain Wine Consulting and works as an international presenter, journalist, radio columnist and judge.
Barbara's Wine Picks for our 2019/20 Season:
Beckett 19: or some such semblance by Samuel Beckett
Château de la Roch Bousseau Anjou Chenin Loire Valley, France
This is just the kind of wine Beckett himself would be drinking at a table outside a Paris bistro.
It is crisp and mineral with white flower and citrus aromas.
Saint Desirat Syrah Northern Rhône, France
This spicy and slightly edgy French Syrah should spark lively and intellectual debate after the show.
Look for dark berry fruit with tar, dried violet and smoked meat flavours.
Timothy Findley's The Wars adapted by Dennis Garnhum
Coté Mas 'Aurore' Rosé Pays d'Oc Languedoc, France
Findley lived part-time in the South of France where there is no doubt he enjoyed many rosés like this one on the terrace.
This rosé is dry, delicate and refreshing with peach and juicy red berry notes.
Wolf Blass 'Yellow Label" Cabernet Sauvignon  South Australia, Australia
There are so many references to Timothy Findley and this classic wine, it just had to be included.
This Cabernet is dense and ripe with black currant and sweet herb aromas.
The Changeling by Thomas Middleton and William Rowley
Tarima Alicante Monastrell Alicante, Spain 
From Alicante, an emerging region for delicious wines and the location of The Changeling.
You can feel the warmth of this southern region in the wine with black fruit, soft tannins and full body.
Codici Masserie Fiano Puglia, Italy
Dame Helen Mirren, who starred in the 1974, BBC version of The Changeling, is a fan of the Puglia region of Italy where she spends a lot of time and drinks a lot of the delicious wine
This textured white is made from the indigenous white variety, Fiano, of southern Italy.  Enjoy the stone fruit and melon aromas.
Revolt. She Said. Revolt Again. by Alice Birch
Las Moras Reserve Tannat San Juan, Argentina
Tannat is known as one of the strongest red grapes, with an edginess that comes through in the fierce tannins. It is uncompromising, like Alice Birch's play.
Look for dark blue and black fruits with drying tannins on the finish. Imagine this wine with steak or aged cheese.
Scarpetta Frico Lambrusco (can) Emilia Romagna, Italy
Wine in a can definitely breaks with tradition.  Don't look for the conventional structure with this Lambrusco-just enjoy the experience.
This sparkly Italian wine has savoury notes and a quenching aftertaste.
Film Studies Alumna Colleen Montgomery Lectures on Animation in the Classical Era.
Professor Lisa Coulthard has brought in double alumni (BA in Film Studies and MA in Films Studies) Colleen Montgomery who will be lecturing on animation in the classical era at 10-11 am on Wednesday March 20 at the Royal Bank Cinema in the Chan Centre for the Performing Arts. All are invited.
Colleen will also be part of a very informal roundtable on conferences and publishing, academia, the Ph.D., the profession, on Tuesday March 19 4-6pm in the Buch Tower seminar room (1099). This is aimed at the graduate students and the plan is that we go to Koerners after with Colleen. Brent, Chelsea, and Christine, I hope I can call on you all to get the ball rolling with this discussion — it's ok if we repeat material from FIST 500, some of it needs saying twice! Brian and Ernest I hope you can pitch in with your thoughts, and Jared, Ellie, Zoe, Jemma, and Zoe Laks please come with thoughts and questions and reflections on your SCMS experience.
Colleen Montgomery is an Assistant Professor in the Department of Radio, TV, & Film at Rowan University. She is currently completing a monograph on the industrial, gendered, and transnational dimensions of vocal performance in Disney and Pixar animation. Her work is published in Animation Studies, Cinephile, Media Industries, Music, Sound, and the Moving Image, and Locating the Voice: Critical Approaches and Global Practices (OUP, 2016).
---
Film Studies MA Alumnx Joshua M. Ferguson's film Limina Makes History.
UBC Film Studies M.A. Alumnx Joshua M. Ferguson's short film Limina, co-produced and directed with Florian Halbedl, has just made history and advanced the conversation about gender identity. Vancouver child actor and lead Ameko Eks Mass Carroll, 11, has become Canada's first performer to have a single role submitted for award nominations in both the male and female performance categories at the Leo Awards.
Limina (Latin for 'threshold') tells the story of an intuitive and curious gender-fluid child named Alessandra who "embarks on a path of kindness" while growing up in a small town.
The Leo Awards, which honours the best in B.C. film and television, announced the groundbreaking decision that Carroll was eligible to be nominated in both male and female performance categories this week.
"We are proud to join our colleagues at the Academy of Motion Picture Arts and Sciences in recognizing the importance of inclusivity when honouring artistic excellence," says Walter Daroshin, Chair of the Motion Picture Arts & Sciences Foundation of British Columbia and President of the Leo Awards.
Limina's program has been submitted to the Leo Awards for consideration in several craft categories in addition to Ameko for both Male and Female Performance Categories and Chelsey Reist (The 100) as Maria for Female Performance Category. Limina was completed in December 2016, premieres at the Portland Kid's Film Festival on February 5th and The 21st Kamloops Film Festival on March 5th. Other global film festival decisions are pending.
Watch the trailer here: https://www.youtube.com/watch?v=n0V_NRPAmyM
Q & A WITH
JOSHUA M. FERGUSON:
1. Why is this decision important to the Canadian film industry, the international film industry, and in a broader context?
This decision is important on many levels for trans representation, inclusivity and recognition of diversity in the Canadian industry and beyond. The cultural significance of the decision is difficult to process and measure at this time, but I know as a trans studies scholar and filmmaker, very familiar with trans discourse in popular culture, that it is ground-breaking! The national and international press attention is evidence of the important conversation around trans diversity and inclusivity that has been initiated by Limina and the Leo Awards decision. Trans people make significant contributions both behind and in front of the camera and they need to be seen and heard. It is an affirming moment for non-binary trans youth and adults, especially younger performers entering into the industry unaware of how they will fit with their non-binary identity. I am hopeful that this decision will open up the important conversation at union levels, other awards organizations, industry-based organizations for underrepresented identities and granting agencies across the country to strive for inclusivity in the industry when it comes to trans people and diversity.
2. How does this seminal event going viral make you personally feel?
I feel incredibly proud of my entire team and our film Limina. The film is the result of hard work from an amazing group of talented people – our cast and crew. I am also particularly proud of our star, Ameko Eks Mass Carroll, for having the bravery and depth of spirit to live his truth in a way that will touch many lives in Limina and beyond. And, as a non-binary trans person, I feel validated in an industry that usually rejects, ignores and/or erases people like me. We need to be able to live our truth as trans people. And, we need to infuse our art with this truth, by being recognized in the industry, in order to create films that can act as entertainment and agents of change in a world still very intolerant towards trans people.
3. Art can change perception which takes courage and conviction; we applaud you. Are your next projects dealing with the same subject matter?
Yes we are almost ready to share the details about our next short film entitled Henry's Heart! I am very excited to move forward with our third short film, with my partner Florian Halbedl, that will act as a trilogy of shorts unrelated in story yet related in-heart to make varied and important cultural interventions in the realm of under representation and diversity. We will always strive, in some way, to tell marginalized stories and to uplift marginalized voices. I am grateful to my undergraduate and graduate education in film studies and gender studies (at Western University and UBC), which has shown me shining examples of how powerful film as an agent of change can be!
---
BFA Acting Alumna Becky Shrimpton, a Career in Voice-Over Work & a Co-Host to a Popular Podcast: The Royal Canadian Movie Podcast!
 Bio:
After graduating from the University of British Columbia with a Bachelor of Fine Arts in Acting in 2009, Becky Shrimpton started Staircase Theatre in Vancouver with then UBC classmate Maryanne Renzetti. Here, Becky directed and co-produced the first two critically acclaimed and financially successful productions of the company's history. 13 years later, Staircase is still going strong in with annual showcases of new playwrights works and several Jessie nominations under their belt. Although she still sits on the board, Becky's involvement with Staircase has been limited since 2015, when she produced and co-starred in One Good Marriage at the Toronto Fringe Festival, which sold out consistently and made the Best of the Fringe list in Now Magazine.
In 2011, Becky moved to Toronto to pursue a career in voice over. Amid her hundreds of commercial credits, are national commercials for Glad, American Express, Brookside Chocolate, Caress Body Wash, Hill's Science Diet, Monster High Dolls and Elf on the Shelf, as well as product video and e-learning campaigns for Mastercard, Samsung, Delta Airlines, Calphalon, Sephora, Reactine, and the American Medical Association.
In animation, she's a cast member of the US dub of the popular kids show Fireman Sam, and provides the voices for Bon Bon and Funtime Chica in two of the globally renowned video games in the Five Nights at Freddy's series.
In 2016, Becky and co-host Cameron Maitland started The Royal Canadian Movie Podcast, a show dedicated to promoting and unearthing the very best of Canadian film.  The show has produced over 100 episodes and maintains thousands of subscribers, and has featured Academy Award winners and Canadian film icons alike. Their most recent live show will help launch the Filmed in Toronto interactive map for the UofT film archive department on November 12th at the Robarts Library.
Always looking for ways she can be socially responsible, she is currently in development producing a Queer-Positive reality television series.
Websites:
http://www.beckyshrimpton.com/
https://www.eventbrite.com/e/exploring-toronto-in-film-and-tv-in-conversation-with-the-royal-canadian-movie-podcast-tickets-50790732448
UBC Spotlight:
My time in the UBC BFA-Acting program provided me with the skills and understanding required to forge a sustainable career in the arts. With the amount of on-stage performance time and the individual attention to my particular learning needs I received, I was prepared for the long hours, discipline, and teamwork that was required for a successful experience in the real world. The biggest benefit was the ability to work across mediums, from voice over, to film and television to roles on-stage, and a fundamental understanding of text work that's been invaluable.
Having a basis of language with which to communicate with directors and co-collaborators, was invaluable. Having worked across Canada and in both in England and the United States, I found the acting program at UBC provided a solid foundation to carry forward into professional situations.
---
Alumni Spotlight: Film Studies BA & MA Alumna Andrea Brooks Uses Her Degrees to Deepen Her Acting Practice.
Bio:
Andrea Brooks in a Canadian film and television actor. She can regularly be seen in her quirky portrayal of Miss Eve Tessmacher on The CW's "Supergirl," and for her longstanding role of Faith Carter on the Hallmark Channel's original series "When Calls the Heart."
Andrea has guest starred in a number of acclaimed shows including "Bates Motel," "Once Upon a Time," "Unreal," "The Flash," "Supernatural," and "Project Blue Book" (forthcoming). In addition to her television credits, Andrea is a frequent player on the Hallmark Channel, having appeared in eight original movies to date.
Growing up Andrea trained in figure skating, dance, music, and theatre. Andrea holds both a B.A. and M.A. from The University of British Columbia's department of Theatre and Film. She is also fluent in French.
MA Experience:
I obtained both my undergraduate (English Literature and Film Studies double major) and graduate (Film Studies) degrees from The University of British Columbia's Department of Theatre and Film. During my time at UBC, I formed many lasting friendships, and I learned how to critically examine my filmic interests in ways that extend beyond what I do for a living.

I began acting professionally at the age of fifteen, and have always been fascinated by the methods, and techniques of the actor. During my M.A., my early interest in comparing the differences between stage and screen performance quickly evolved into a desire to pinpoint the ways in which performance styles have evolved alongside the advancements in technology. I found that my questions veered beyond what was offered in a typical acting class, and was therefore driven to seek answers by engaging with the emerging fields of film philosophy and performance philosophy.

During my M.A., I paired my interest in film (and television) performance with the works of Gilles Deleuze and Felix Guattari. I specifically concentrated on the Deleuzian theories of time, movement, and the body to investigate the process of the actor. As a result of my graduate experience, I have acquired a deep, theoretical understanding of the skillset that I use on a daily basis.
---
UBC T&F Succeed: Dr. Lindsay Steenberg!
Dr. Lindsay Steenberg, Senior Lecturer in Film Studies at Oxford Brookes University, Oxford, England focuses on violence and gender in postmodern and postfeminist media culture.
Dr. Lindsay Steenberg is Senior Lecturer in Film Studies at Oxford Brookes University. Her research focuses on violence and gender in postmodern and postfeminist media culture. She has published numerous articles and chapters on the subject of the crime genre on film and television. She is the author of Forensic Science in Contemporary American Popular Culture: Gender, Crime, and Science.
University of British Columbia MA in Film Studies 2005
When I began my Master's at UBC, I was infinitely keen on studying the cinema but nervous after a break from university study. Within weeks of meeting my professors, and teaching my first cohort of students, I knew for certain that an academic career was the only option for me. Being offered the experience to teach on undergraduate classes was one of the greatest opportunities that UBC provided for me. It allowed me to learn how to channel my enthusiasm for Film Studies and transform it into something accessible and informative for students. The experience of writing a dissertation was also foundational for me – choosing a topic, working with a dedicated and generous supervisor, testing my ability to work independently and unravel complex problems around popular cinema. It was one of the most rewarding tasks I performed during my MA. I still teach subject matter from that project (on postfeminist action heroines) to this day. UBC's faculty taught me a comprehensive foundation of Film Studies that gave me confidence to begin my PhD study in the UK. And because the faculty treated me and my work with the interest and respect of a possible future colleague, I grew in confidence and in skill and was able to find a place as a film scholar – teacher, writer and researcher.
Future Projects:
I am currently working towards to big projects. The first focuses on the shifting nature of postforensic crime television in a global media landscape – from middle broadcast television to the Anglo-American reception of Nordic noir. The second project branches out to explore violence and crime and its relationship to hyperreal perceptions of history. Here I trace a gladiatorial impulse in the cinema from historically set action films like Ridley Scott's Gladiator (2000) to the politics of post-apocalyptic combat in the Hunger Games franchise.
Watch the roundtable discussion with Lindsay and UBC Film professors Lisa Coulthard, Christine Evans and Brian McIlroy.
http://mediasitemob1.mediagroup.ubc.ca/Mediasite/Play/50b039381c2b4fd7a2747a0f46ee85661d
---
UBC T&F ALUMNI SUCCEED! KATHLEEN JAYME'S PARADISE ISLAND HITS THE FESTIVAL CIRCUIT.
After being accepted into the short corner of the 2015 Cannes Film Festival, Paradise Island, UBC Film Production alumna and the H. Norman Lidster Prize Scholarship recipient honoring an outstanding documentary student, Kathleen Jayme's short documentary, plays at Vancity Theatre on March 17 at 6:30 pm. Paradise Island is about a group of children who make sandcastles for money, revealing the harsh realities of living on one of the most popular beach destinations in the world.
Partnering with Surfrider Foundation, a non-profit environmental organization that Kathleen also volunteers for, 100% of the night's proceeds will go towards this year's upcoming research and beach cleanups in Vancouver. Paradise Island as well as Sonic Sea, a feature film about noise pollution in the ocean that is killing marine life, will be shown.
Link to get tickets:
http://www.viff.org/theatre/films/fc8838-surfrider-foundation-vancouver-presents-sonic-sea-paradise-island
Facebook Event Page:
https://www.facebook.com/events/572998989531831/
Synopsis: Every year, one million tourists arrive in Boracay to get away from reality… but what is the reality for those who live there and cannot escape it? Documentary filmmaker Kat Jayme travels to Boracay, the crown jewel of the Philippines and her family's favourite vacation spot — but this time she is not on holiday. With the help of the local children of the island, who make sandcastles for money, she discovers what life is really like on Paradise Island.
Kathleen Jayme Bio:
Kathleen Jayme is a Canadian filmmaker based in Vancouver, BC.  In 2011 she graduated from the University of British Columbia's Film Production Program and was awarded the H. Norman Lidster Prize Scholarship, honoring an outstanding documentary student.  At UBC, she wrote and directed two award winning short fiction films: "Little Big Kid," which won a Leo for Best Student Production in British Columbia and "Liz," which was among twenty films selected to play on Air Canada flights.
After graduating from UBC, Kathleen received an internship at the National Film Board of Canada, and was later offered a full time job. She currently works at the NFB as a Production Coordinator where she brings what she learns from experienced directors and producers to her own films.  Kathleen just completed her latest film, "Paradise Island," which was featured at this year's 2015 Cannes Short Film Corner. She is now promoting "Paradise Island" while laying the plans for her next projects.
Kathleen is on the Executive team of Surfrider, a non-profit environmental organization dedicated to protecting our oceans and beaches. She is also a motivational speaker and a high school basketball coach.
---
UBC T&F ALUMNI SUCCEED! BFA ALUMNUS ALEX PANGBURN TALKS ABOUT HIS RECENT SUCCESSES AND HOW THE BFA SHAPED HIM AS AN ACTOR
Throughout the past year Alex Pangburn has had success in both the T.V and film industries. He played a lead role as an ice skating psychopath in an episode of Twisted Tales of My Nine to Five which aired on the Oprah Winfrey Network and Investigation Discovery. He played a fun, beer drinking roommate in the Lifetime movie, The Unauthorized Melrose Place Story. He can be spotted as the green alien Greedo in a Global Star Wars/Subway collaboration commercial. Alex has most recently wrapped his first feature, Midnight Sun, staring Patrick Shwartzenagar, Bella Thorne and Rob Riggle.
When Alex isn't drinking beer or attacking people in hockey rinks or living out childhood Star Wars fantasies, he is busy with his first love, theatre. Some of his favorite credits since graduation include Motel in Fiddler on the Roof at The Gateway Theatre, and A Room With a View at the Jericho Arts Centre.
Although, Alex has focused mostly on T.V and Film since graduating from UBC with his BFA in Acting, he has brought much of his theatre roots to his roles. He attributes his self understanding and confidence to the BFA at UBC.
"The BFA has shaped me as an actor. Much like a caterpillar to a butterfly the BFA serves as a cocoon. When the transformation was complete, I found that I was still very much myself but with more tools at my disposal. The program enforces that "You are Enough". The first thing I do is always to look for myself in a role and the training from the BFA helps me in my search every time."
---
UBC T&F ALUMNI SUCCEED! BFA ALUMNUS ASLAM HUSAIN PLAYS FAUSTUS IN MARLOWE'S DOCTOR FAUSTUS AT THE GLOBE.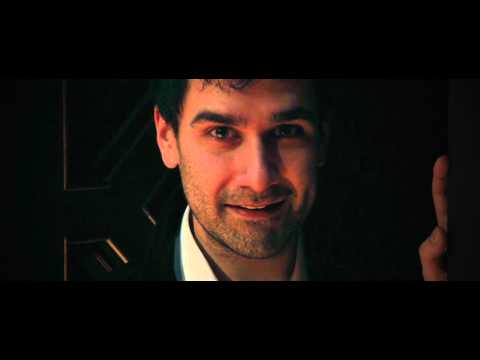 DOCTOR FAUSTUS
By Christopher Marlowe
Performed in original pronunciation
As part of the celebrations marking 1616, Passion in Practice returns to the Sam Wanamaker Playhouse to present a staged reading in original pronunciation of Marlowe's Doctor Faustus.
First performed at Henslowe's Rose, this staged reading will follow the text of the play published in 1616 which has some additional scenes by Rowley and others. This will be the Company's first experiment with Marlowe in OP and will take place in the candlelit glow of the Playhouse.
Aslam Husain holds a BFA in Acting from UBC and an MFA in Acting from East 15, London, UK.  He has performed on stages in Russia, Czech Republic, Sweden, Turkey, the UK and Canada. He is a core member of Ben Crystal's Shakespeare Ensemble, Passion in Practice. After working as a professional actor in Canada for five years, Aslam received a grant to attend East 15's MFA in Acting programme in 2012 and is now working as an actor in London.
Recent credits in Europe: Hüsnü in 'Shrapnel: 34 Fragments of a Massacre' (Arcola, London/Istanbul tour), Lysimachus in 'Pericles' (Berwaldhalen, Stockholm), Ross in 'Macbeth' (The Globe's Sam Wanamaker Playhouse), Lady Macbeth in Macbeth (Tristan Bates), Vershinin (Three Sisters, GITIS/Moscow). In Canada: The Bastard in 'King John' (Bard on the Beach), Fenton in 'Merry Wives of Windsor' (Bard on the Beach), Lawrence in 'Calendar Girls' (Arts Club), Ejlert Luvborg in 'Hedda Gabler' (Osimous). He is represented by Conway Van Gelder Grant.
Watch trailer: https://www.youtube.com/watch?v=1Ni7aO08Kj8
More about the staged reading: http://www.shakespearesglobe.com/education/events/productions/op-faustus
More about Aslam: http://www.aslamhusain.com/home.php
---
The Arts Club's Pride and Prejudice by Janet Munsil is like an alumni show. Break legs to the cast and production team on their run!
Actors:
Yoshié Bancroft
Georgia Beaty
Daniel Deorksen
Sarah Roa
Katey Wright,
Naomi Wright
Director
Sarah Rodgers
Set Designer
Alison Green
Costume Designer
Christine Reimer
Sound Designer
Daniel Deorksen
Hear Sarah Rodgers speak to the play: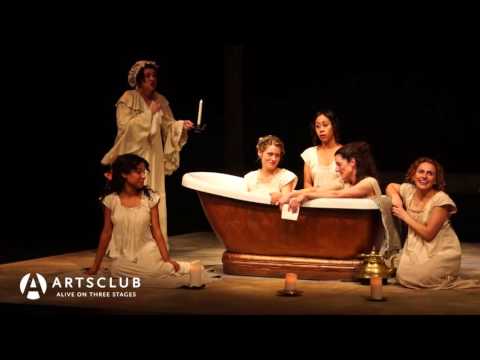 ---
At UBC Theatre & Film we celebrate all the intrepid theatre-makers who create a vibrant Vancouver arts scene. Applauding the nominees for the Ovation Awards, celebrating achievement in musical theatre in the lower mainland, we especially cheer for our UBC alumni winners:
Outstanding Chamber/Small Cast Production (6 or less in cast)
Love Bomb, Firehall Arts Centre/Shameless Hussy Productions
Rene Iacci, Meghan Gardiner, Sara Vickruck & Deb Pickman
Outstanding Lead Performance – Male – TIE
Nick Fontaine – The Best Laid Plans: A Musical, Touchstone Theatre + Patrick Street Productions (Daniel)
Outstanding Newcomer – Male
Nathan Cottell – Triumph of Love (Dimas), Oliver (Mr. Threadgoode), Titus (Titus), The Wizard of Oz (Uncle Henry)
Zach Wolfman – Triumph of Love (Agis), Into The Woods (Prince), Titus (Bassianus), Oliver (Mr. Sowerberry)
---
2015 OVATION MUSICAL NOMINATIONS:
CAUSE FOR UBC THEATRE & FILM ALUMNI TO CELEBRATE!
Outstanding Community Production – Large Theatre
Triumph of Love – UBC Theatre.  Directed by MFA Alumna Barbara Tomasic.
Outstanding New Work
Love Bomb, book and lyrics by alumna Meghan Gardiner, music and additional lyrics by Steve Charles. Presented by the Firehall Arts Centre and alumna founded company (Renée Iaci, Deb Pickman)  Shameless Hussy Productions.
Outstanding Chamber/Small Cast Production (6 or less in cast)
Love Bomb, Firehall Arts Centre/alumna founded company (Renée Iaci, Deb Pickman)  Shameless Hussy Productions. Starring alumna Deb Pickman and Sara Vickruck.
Outstanding Direction
Alumna Sarah Rodgers – Hairspray, Theatre Under The Stars
Outstanding Lighting Design
Alumnus Alan Brodie – Godspell, Arts Club Theatre Company
Alumnus David Newham – Ebenezer, A Christmas Ghost Story, Seven Tyrants Theatre
Alumnus Conor Moore – The Secret Garden, Exit 22/Capilano University
Outstanding Set Design
Alumnus Patrick Smith – Triumph of Love, Theatre UBC
Alumna Carolyn Rapanos – The Drowsy Chaperone, SAMC/Trinity
Outstanding Costume Design
Alumna Carmen Alatorre – The Wizard of Oz, Gateway Theatre
Student Patricia Jansen – Triumph of Love, UBC Theatre
Alumna Ines Ortner – Ebenezer A Christmas Ghost Story, Seven Tyrants Theatre
Alumna Rebekka Sorensen-Kjelstrup – Love's Labours Lost, Bard on the Beach
Outstanding Lead Performance – Male
Alumnus Nick Fontaine – The Best Laid Plans: A Musical, Touchstone Theatre + Patrick Street Productions (Daniel)
Outstanding Supporting Performance – Female
Alumna Jennifer Suratos – Into the Woods, Fighting Chance Productions (Baker's Wife)
Outstanding Newcomer – Female
Alumna Charlotte Wright – Oliver (Mrs. Bedlim), Triumph of Love (Harlequin)
Outstanding Newcomer – Male
Alumnus Nathan Cottell – Triumph of Love (Dimas), Oliver (Mr. Threadgoode), Titus (Titus), The Wizard of Oz Uncle Henry)
Alumnus Zach Wolfman – Triumph of Love (Agis), Into The Woods (Prince), Titus (Bassianus), Oliver (Mr. Sowerberry)
Outstanding Elements From Shows of 2015
Makeup by Ines Ortner for Ebenezer A Christmas Ghost Story, presented by Seven Tyrants Theatre.
To vote for our Alumni, visit the APPLAUSE! Musicals Society website www.applausemusicals.com
To purchase tickets to the 12th Annual OVATION! Awards visit www.brownpapertickets.com
The OVATION! Awards are a community event presented by APPLAUSE! Musicals Society, a non-profit charity.
Award winners will be announced January 31, 2016!
MA ALUMNA COLLEEN MONTGOMERY ATTENDS THE FIRST BALABANOV CONFERENCE IN RUSSIA
"Blessed are the artists—their life continues after they are physically gone, and the First Balabanov Conference is an attestation to and a confirmation of that. We are revisiting Balabanov, and I think we are doing that more profoundly, tranquilly, and closely." – Sergey Selyanov (CTB Film Company) from The First Balabanov Conference program
Colleen Montgomery on her experience:
"This past April, I was invited to speak at the inaugural Aleksei Balabanov Conference, organized by the Russian film journal, Séance and co-sponsored by the CTB Film Company and the Russian Film Fund. The conference, held in St. Petersburg and Moscow from April 16th-19th, was the first international colloquium dedicated to the study of the Russian director's work. The conference featured lectures delivered by a panel of scholars and critics from Russia, Spain, Italy, the United States, and Canada, as well as a series of screenings in both conference locales.
Although Aleksei Balabanov is one of the most provocative, influential, and commercially successful Russian directors of the post-Soviet era, his films have received very little scholarly attention outside of Russia. The conference thus aimed to offer new critical perspectives on Balabanov's work, bringing together a diverse and international group of scholars engaged in studying his films.
The lecture I delivered drew and extended on a research project I began as an MA student at UBC—a portion of which is published in the Spring 2009 issue of Cinephile. My paper centered on two of Balabanov's most widely distributed, yet very stylistically divergent films, Of Freaks and Men (1998) and Dead Man's Bluff (2005), which, I argue offer a radical alternative to the post‑Soviet heritage film."
ABOUT COLLEEN MONTGOMERY
Colleen Montgomery is a Ph.D. Candidate in Media Studies at the University of Texas at Austin. Her dissertation project examines the industrial, transnational, and gendered dynamics of vocal performance in Disney and Pixar Animation. Her work is published in Animation Studies, Cinephile, Media Industries and the Cinema Journal Teaching Dossier. Forthcoming work will appear in Music, Sound, and the Moving Image and Locating the Voice in Film: Critical Approaches and Global Practices (OUP 2015). She currently serves as co-coordinating editor of The Velvet Light Trap at UT Austin.
Montgomery's participation in the Conference was sponsored by the Conference itself as well as CREEES (Center for Russian, East European and Eurasian Studies) at UT Austin. The paper was presented in English and translated to Russian live for the audience. Montgomery was the Editor-in-Chief of UBC's peer-reviewed film journal Cinephile (Volume 5, Number 1) in 2009.
READ MORE
BECKETT 15
Directed by MFA Alumnus Gerald Vanderwoude
— BECKETT'S BACK! —
The Theatre Alumni Group returns to the Frederic Wood Theatre for another evening of Samuel Beckett and original work.
Featuring work by Samuel Beckett, the Theatre Alumni Group and Professor Emeritus Norman Young come together for a limited-run fundraising performance benefiting The Peter Loeffler Memorial Award. With direction by BFA alumnus Gerald Vanderwoude, current Assistant Dean of Facilities and Human Resources in the Faculty of Arts, this special engagement is not to be missed! November 18-21, 2015 in the Frederic Wood Theatre on UBC Vancouver campus.
Director Gerald Vanderwoude, on this project:
"We work on Beckett because it presents a great challenge with deep reward. Beckett's work doesn't try to replicate an experience or cajole someone into an emotional state … the
 performance is the experience: an exchange between performer and audience which becomes an expression of art. To have writing that can connect performer to audience in a shared moment, with such economy of language, and yet leave so many doors open to imagination … that's the work we love to take on. It is the reason we work on these little plays for eight months. The hum of successful Beckett will change your view on what theatre is and how it can impact you."
Each night, audiences are encouraged to join us for a post-show reception in the lobby.
CREDITS AND GENERAL INFORMATION:
PROFESSOR EMERITUS – Norman Young
UBC ALUMNI – Gerald Vanderwoude, Joe Procyk, Deb Pickman, Cam Cronin, Beverly Bardal, Matthew Norman
CURRENT STUDENTS – Stefan Zubovic, Christian Lovell
TICKETS General: $10.00 | Students: $5.00
Contact: (604) 822-2678 or box.office@ubc.ca | www.ubctheatretickets.com
Venue: Frederic Wood Theatre, 6354 Crescent Road, V6T 1Z2 (UBC Vancouver Campus)
Website: www.theatrefilm.ubc.ca
Twitter: @TheatreUBC
Don't miss this once-a-year opportunity to get your Beckett on, partake in a post-show party every night, and donate to a very worthy cause!
November 18-21, 2015 7:30pm
Frederic Wood Theatre
$10 Adults, $5 Students
BFA Acting Alumna Camille Sullivan wins BEST ACTRESS at the UBCP/ACTRA Awards!
Thirty-three nominees were on the roster this year for a ceremony hosted by Roger Cross and Jill Morrison.
More than 650 industry professionals were in attendance Saturday night. ACTRA represents 22,000 members across Canada working in the English-language media industry.
More about Camille Sullivan: http://camillesullivan.ca/
Read more: http://www.straight.com
Read more: http://www.vancouversun.com
CONGRATULATIONS to alumnus Charles Wilkinson on the success of "Haida Gwaii: On The Edge of the World" at VIFF!
Film Production alumnus Charles Wilkinson's (MFA 2008) documentary HAIDA GWAII: ON THE EDGE OF THE WORLD has won the VIFF's Most Popular Documentary Award this year!
VIFF favourites (MFA Alumnus) Charles Wilkinson and Tina Schliessler (Peace Out, Oil Sands Karaoke) complete their eco-trilogy with a paean to breathtaking Haida Gwaii and the spirited people who populate it. The natural beauty of this culturally rich archipelago has served as a backdrop for tragedies such as outbreaks of smallpox and the exploitation of natural resources. And yet, the Haida Nation remains undaunted, drawing on 14,000 years of tradition in preparing for a showdown over the Northern Gateway pipeline and planning for a more sustainable future.
"So much more than a profile of this remarkable place and the cast of characters who populate it, this film captures the heart and heartbreak of the clashes it has seen, primarily over logging (in an unforgettable interview, a former police officer, who is Haida, recalls having to arrest his auntie at a protest). And it hints at what's to come in a showdown over Enbridge's proposed Northern Gateway pipeline. As one resident warns and promises: 'We are ready to fight, believe me.'"—Marsha Lederman, Globe and Mail
More at: https://thfl2017.sites.olt.ubc.ca/film-productio…ward-this-year/
Film Production Alumna MINA SHUM wins the WIFTV ARTISTIC MERIT AWARD!
On October 9, the Women in Film and Television Vancouver (WIFTV) Artistic Merit Award was presented at the Vancouver International Film Festival's (VIFF) Closing Gala.
The WIFTV Artistic Merit Award is presented to a Canadian woman with a significant contribution in a film at VIFF.
This year's Artistic Merit Award goes to Mina Shum, for the film Ninth Floor, which she wrote and directed.
WIFTV would like to extend a special thank you to this year's jury Laura Adkin – Writer, Producer, Actor (Flat/Head Films), Rachelle Chartrand – Past WIFTV president, Screenwriter, Author (CHRYSALIS: A Dark and Delicious Diary of Emergence), and Julia Frittaion – Marketing Consultant, Publicist (Insomnia, Continuum).
The jury selected Ninth Floor, "…for the masterful weaving of archival footage, captivating testimonies and metaphorical imagery that illuminates a dark part of our country's history. The film compels the audience to question their own perception of racism in Canada."


As described in the VIFF guide, "Mina Shum's (Double Happiness; Drive, She Said) first feature documentary reopens the file on what is now seen as a watershed moment in Canadian race relations and campus politics. It's produced by Selwyn Jacob of the NFB's Pacific & Yukon Studio, with his long-standing interest in the story serving as the seed for the project."
This year's Artistic Merit Award nominees included: Sonia Bonspille Boileau (Le Dep); Hélène Choquette (A Dog's Life); Sophie Desraspe (The Amina Profile); Phyllis Ellis (Painted Land: In Search of the Group of Seven); Anne Émond (Our Loved Ones); Chelsea McMullan (director), Maya Bankovic (Cinematographer)
(Michael Shannon Michael Shannon John); Deepa Mehta (Beeba Boys); Patricia Rozema (Into the Forest); and Mina Shum (Ninth Floor).
About Women in Film and Television Vancouver:
Women in Film + Television Vancouver Society (WIFTV) is an internationally affiliated non-profit society committed to advancing and celebrating women in screen-based media. We are the Vancouver chapter of Women In Film + Television International (WIFTI), which counts more than 10,000 members worldwide.
Alumni founded company opens THE LOVE BOMB at the Firehall!
LOVE BOMB
Book & lyrics by (BFA Acting Alumna) Meghan Gardiner
Music by Steve Charles
Directed by BA Theatre Alumna Reneé Iaci
Starring BA Theatre Alumna Deb Pickman & Sara Vickruck
Shameless Hussy Productions
Firehall Arts Centre
Sept. 26-Oct. 10
$28-$33
www.firehallartscentre.ca or 604-689-0926
Meghan Gardiner's LOVE BOMB Makes its World Premiere at the Firehall Arts Centre
(Shameless Hussy Productions, Vancouver)
LOVE BOMB by Meghan Gardiner
September 26 to October 10 at the Firehall Arts Centre, 280 East Cordova
Previews:  September 26, 8pm | September 27, 3pm | September 29, 7pm | September 30, 1pm
Performance Times:  Tue, 7pm | Wed-Fri, 8pm | Sat (post-opening), 4pm & 8pm
Matinees:  Sun, 3pm | Wed, 1pm (PWYC)
Post-Show Q&A:  September 30 & October 7 matinees | October 1 & 8 
Opening:  September 30, 8pm
Tickets $28 – $33 at firehallartscentre.ca | 604.689.0926
LOVE BOMBING:  attempts to influence a person by lavish demonstrations of attention and affection; an expression used to describe the tactics used by pimps and gang members to control their victims.
For its first production of the 2015/2016 season, the Firehall Arts Centre is proud to present LOVE BOMB. A (Theatre at UBC founded alumni company) Shameless Hussy productions and world premiere musical by Meghan Gardiner (Dissolve). LOVE BOMB will run from Saturday, September 26 to Saturday, October 10.
"LOVE BOMB is a rock concert within a play – and a mystery on top of that," says Gardiner. "It was so gratifying to put together, but amidst all the fun, we knew we had a pretty dark story to tell. The darkness is what hooked me. Everything else was a way to tell the story."
A concert of emotion rips through Justine's first performance in years and all because of one uninvited guest, her music takes on a life of its own. Directed by BA Theatre Alumna Reneé Iaci (Dissolve, Frozen) and starring BA Theatre Alumna and Theatre & Film Marketing and Communications Specialist Deb Pickman and Sara Vickruck, LOVE BOMB takes an intimate and emotionally brave look at sex trafficking. In British Columbia, countless lives have been and continue to be affected by this epic problem. The dramatic production features nine original songs written by Steve Charles (Miss Shakespeare, Chelsea Hotel) with book and lyrics by Meghan Gardiner.
"The Firehall is thrilled to be supporting the premiere of Meghan Gardiner's LOVE BOMB and to be working with Shameless Hussy Productions on bringing this important, challenging and heartbreaking issue to light," says the Firehall's Artistic Producer, Donna Spencer.
So proud of our Theatre & Film Alumni who make up almost the entire company of Stationary: A Recession-Era Musical. Now playing in Barrie, Ontario, the show opens in April at The Cultch, Vancouver!
STATIONARY: A RECESSION-ERA MUSICAL
Book by Christine Quintana
Lyrics by Christine Quintana & Brian Cochrane
Music by Mishelle Cutler
Delinquent Theatre
The Cultch
April 21-May 2
From $19
http://tickets.thecultch.com or 604-251-1363
WHERE: HISTORIC THEATRE AT THE CULTCH, 1895 Venables Street, Vancouver, BC
TICKETS: Tickets from $19. On sale now at The Cultch's Box Office, by phone at 604.251.1363, or online at www.thecultch.com
ADDED VALUE: Enjoy a lively post-show Q&A on April 22, 26, 28
Stationary: A Recession-Era Musical is an indie-rock musical about the moment when big dreams meet reality checks. Six young employees of a floundering advertising company struggle under the fluorescent lights of real life, where obligations and social niceties loom large. But in the world of daydreams, all things are possible.
Featuring a cast of talented actor-musicians and a score ranging from rap to anthemic indie rock, Stationary tackles post-recession existence with ukulele in hand. Sometimes life is disappointing; singing about it takes the edge off.
Stationary: A Recession-Era Musical first appeared at the Neanderthal Arts Festival in Vancouver in 2012. Due to popular demand and a successful Indiegogo campaign (which exceeded its target in just thirty hours), Delinquent Theatre recorded the soundtrack to the musical. The production returned in 2013 at Presentation House Theatre in North Vancouver and then moved on to the Gabriola Island Theatre Festival that summer. Stationary: A Recession-Era Musical returns to The Cultch after a performance run in Ontario in early April at Talk is Free Theatre
"The idea for Stationary was born the summer we graduated from university," says playwright, actor and Artistic Producer, Christine Quintana. "It's grown along with us as we've discovered ourselves as artists. Every time we do the show it becomes faster, funnier and much darker – we're pushing our work as musicians, actors and creators. Stationary isn't just a think-piece about hopeless millennials, it asks the question – what happens now?"
Stationary: A Recession-Era Musical features book and lyrics by Christine Quintana (Selfie), composition by Mishelle Cuttler (Killer Joe, Après Moi) with rap lyrics by Brian Cochrane, associate direction by Chelsea Haberlin (Killer Joe, Gruesome Playground Injuries) and original direction by Laura McLean. Performers include Meaghan Chenosky (Killer Joe, Small Parts), Brian Cochrane (The Bomb-itty of Errors), Mishelle Cuttler (The Tragical Comedy of Punch & Judy), Claire Hesselgrave (A Midsummer Night's Dream, Speech and Debate), Anton Lipovetsky (Urinetown, Cymbeline) and Christine Quintana (Saint Joan) along with Alex Hauka (of indie bands Good for Grapes and Wooden Horsemen), Molly MacKinnon (of indie band The Ruffled Feathers) and Arlen Kristian Tom (playwright The Best, Man).
About Delinquent Theatre:
Founded in 2008 by Laura McLean and Christine Quintana, Delinquent Theatre creates and disperses original Canadian theatre for modern audiences. Production highlights include Stationary: A Recession-Era Musical, Our Time, FLOP!, Spring Awakening and Dog Sees God: Confessions of a Teenage Blockhead, as well as short pieces for Hive: the New Bees 3, Theatre Under the Gun and Bridge Mix. In 2014, the Delinquents supported four emerging playwrights through the development of original full-length works. Delinquent Theatre shows have been performed at The Cultch, Havana Theatre, Studio 1398, Carousel Theatre, high school classrooms, a parking lot and a 1970s camper van. Delinquent Theatre aims to create theatre that is elegant, subversive, intellectual and ruthless. www.delinquenttheatre.com
Alumna Rebekka Sorensen Recognised by Daytime Emmy Awards
Congratulations to BFA Design & Production alumna Rebekka Sorensen who has received a coveted Daytime Emmy Award Nomination, "Outstanding Achievement in Costume Design/Styling", for her work on the children's series Spooksville (Hub Network).
Rebekka launched her design career in theatre and eventually expanded into the film and television industries. She has since designed in both Vancouver, BC and Norway. Her reputation as a passionate and detail-oriented designer has afforded her the chance to work with the industry's most respected directors, producers, and actors including Laurence Fishburne, James Cromwell, John Cryer, Cole Hauser, Max Martini, Thomas Dekker, Kevin Pollak, Juliette Lewis, Debby Ryans, Heather Locklear, Emanuelle Chriqui, Anne Heche, Doris Roberts and Sarah Hyland.
Her flair for constructing costumes that capture each character¹s persona is particularly evident in her most notable creations featured in Miss Saigon, The School for Scandal, A Flea in Her Ear, Beauty and the Beast, Othello, A Christmas Carol and The Buddy Holly Story.
We wish her much continued success!
Alumna Katey Wright in Floyd Collins
The musical Floyd Collins, produced by BFA Acting Alumna Katey Wright's company, Patrick Street Productions, will be playing at the York Theatre from March 11-30, 2014. Wright is the cofounder and co-artistic producer of Patrick Street Productions.
Set in 1925 Kentucky, this riveting musical is based on the true story of an American cave explorer and entrepreneur who, in his search for the ultimate tourist attraction, found himself trapped 100 feet below the earth.
A co-founder of two successful theatre companies prior to Patrick Street Productions, BFA Acting alumna Katey Wright has directed, written, and participated in numerous collective creations. Katey has devoted countless hours to volunteer work in Vancouver's theatre community, spending 12 years as an elected regional rep and national councilor for Canadian Actors' Equity Association, and three years as President of the Jessie Richardson Theatre Awards Society (having served an additional 6 years on the Jessies' board). She has been a member of Theatre Cares Vancouver since 2001.
Katey Wright has been a professional performer for over 20 years and has worked with many companies including Bard on the Beach, Manitoba Theatre Centre/Citadel Theatre, Grand Theatre, London / Playhouse Theatre Co., Touchstone Theatre, Belfry Theatre, Victoria / Arts Club Theatre) and Chemainus Theatre. Katey also has extensive film, TV and Voice-Over credits. We wish her continued success with her own company and in all her endeavors.
Congratulations to Torrance Coombs (BFA'05) L.A.'s People's Choice Award
BFA Acting alumnus Torrance Coombs' new show REIGN, in which he has a leading role, has won The Favourite New TV Drama Award at the People's Choice Awards in L.A at the Nokia Theatre. Torrance rose to fame as the villainous Thomas Culpepper in Showtime's popular series The Tudors.
What a year for new TV shows! But if the people love one show above them all, it's Reign. The show won over a smörgåsbord of terrific new shows nominated such as Marvel'sAgents of S.H.I.E.L.D., Betrayal, The Blacklist, Dracula, Hostages, Once Upon a Time in Wonderland, The Originals, Sleepy Hollow, and The Tomorrow People.
See Torrance with the rest of the winners on the red carpet at the People's Choice Awards streaming online: peopleschoice.com/pca/awards/live-video/2014.jsp
Professor Tom Scholte joins Student & Alumni in Vancouver Film Critics Circle Nominations
UBC Department of Theatre and Film Associate Professor Tom Sholte has received a nomination for "Best Actor in a Canadian Film" from the Vancouver Film Critics Circle for his performance in The Dick Knost Show. Scholte is also a BFA Acting and MFA directing alumnus and the film was written and directed by his long time collaborator MFA Film Production alumnus Bruce Sweeney.
MFA Film Production alumnus Charles Wilkinson's Oil Sands Karaoke is nominated for "Best British Columbia Film", along with Jason DaSilva's When I Walk. MFA Directing student Cari Green was an Associate Producer for When I Walk. The recipients of the awards will be announced January 7, 2014 at The Railway Club.
More: vancouverfilmcritics.com
Alumni & Students Kickstart Season 2 of Shakespeare Web Series
Blank Verse is a an exciting new web series about William Shakespeare and the great writers of his time re-imagined as modern day university students. The series has a first season under its' belt that can be seen on YouTube and the producers are now turning to KickStarter to create Season 2.
This project has involved an army of talented alumni and students in front of and behind the camera. The creative team includes: MFA Theatre Studies alumna Amanda Konkin (Writer and Director), BFA Theatre Production and Design alumnae Geneviève Bolduc (1st AD), Jen Waterhouse (Costume Assistant), Laura McLean (Transmedia Producer) and Jayda Novak (Continuity Supervisor) with MFA Film Production alumna Charlie Allison (Cinematographer), BA English & Theatre alumna Carolyn Rapanos (Production Designer), BFA Acting alumnus Xander Williams (Addition Sound), Film Production student Asher Isbrucker (Motion Graphics), BFA Design student Laura Fukumoto (Costume Designer), BA Theatre alumna Ashley Noyes (Locations Manager) and UBC staff member Adrianna Eyking (Make-Up).
The acting ensemble for Season 1 includes BFA Acting Alumni Xander Williams in the title role of William Shakespeare along with Emma Middleton, Claire Hesselgrave, Andrew Lynch, Matt Reznek, Georgia Beaty and Pippa Johnstone as well as BA Theatre alumna Deb Pickman with Theatre & English Professor Emeritus Errol Durbach. Many other students and alumni were background actors in the series premiere.
Find out more here: kickstarter.com/projects/370135311/blankverse-season-2
Theatre Design Alumnus Mike Inwood Wins Coveted NYC Prize
Design Alumnus Mike Inwood Wins NYC Prize For Macy's Christmas Windows.
DDI Magazine has named Macy's Herald Square in New York City as the Platinum Award winner in the annual Winning Windows Manhattan holiday retail window competition.
This year, the Macy's Herald Square windows (Lighting Design created by BFA '01 Design alumnus Mike Inwood) tell the story of a young boy's dream on Christmas Eve, where he travels to a magical crystal forest and learns about the meaning of Christmas.
High-definition LED screens fill the back wall, expanding the windows' scenery and creating impact. One window also contains a surprise interactive element that finds you rather than you finding it. The windows combine state-of-the-art technology with handcrafted artistry."
– DDI judges
The second-place Gold Award went to Bergdorf Goodman, and the third-place Silver Award went to Anthropologie Rockefeller Center.
For the 14th consecutive year, the DDI Winning Windows awards honour the top three Manhattan retail stores for their excellence in holiday window design. DDI Winning Windows judges walked New York, touring the storefronts and delighting in the creative, festive and impeccably executed designs that window teams across the city have spent the past year planning.
Judging was based on three criteria: originality and creativity, spirit of the season and technical aspects of execution. This year's 2013 judges included Alison Embrey Medina, executive editor, DDI Magazine; Jessie Dowd, senior editor, DDI Magazine; and Peter-Tolin Baker, principal at P-T B Design Services.
See the windows unveiled on video as covered by Associated Press: nasdaq.com
Photo Credit: Mike Inwood
Maura Halloran Earns Best Actress at United Solo Festival
Huge kudos to BFA Acting Alumna Mara Halloran who has earned the award for Best Actress at The United Solo Theatre Festival in New York. United Solo is the world's largest solo festival with 121 productions this year from 6 continents.
Mara's award comes at the end of a tour with her original one-woman show Pussy which was originally conceived as a short for Theatre at UBC's Tour de Force Festival. The full length version of Pussy premiered last year at DIVAfest in San Francisco and went on to success at the New York International Fringe Festival as well as to Seattle Fringe Festival.
Maura is pictured here with actress Fiona Shaw who also was presented with a special award at United Solo in recognition of her outstanding achievements in the art of solo performance.
Next up for Mara is participating in the San Francisco One Minute Play Festival. Later in the new-year she joins The Cutting Ball Theatre's Risk is This… Festival for a reading of Stegosaurus by Andrew P. Saito, directed by Rob Melrose.
In Spring 2014 Maura returns to The Cutting Ball Theatre for Communique No. 10 translated and directed by Rob Melrose.
Find out more about Maura and her work here: maurahalloran.com
Alumnus Torrance Coombs Takes Lead in New TV Series
Our alumnus Torrance Coombs takes a lead role as "Bash" in the new TV series Reign.
Reign will transport viewers back into history to tell the fictional story of Mary, Queen of Scots (Adelaide Kane). The story begins with her arrival back at the French Court after surviving an assassination attempt.
She's been engaged to Prince Francis (Toby Regbo) since she was a young child, but whether they will marry or not is questionable. On her arrival, it's immediately apparent that Francis' half-brother, Bash (played by Torrance Coombs), is smitten by the Queen.
Previous to this new series, Coombs most recently appeared in a recurring role as Thomas Culpepper in the television series The Tudors, and in CBC's Heartland as Chase Powers.
More about Reign at cwtv.com/shows/reign
See Coombs in a preview and interview about his role in the new series:
http://www.youtube.com/watch?v=dyS2SA6BPLA
Alumnus Luke Beattie in London's West End
Wishing Luke Beattie (BA 2000) a broken leg across the pond where he's appearing in London's West End. He's in the production Strangers on a Train at the Gielgud Theatre. The show is a psychological thriller and is brought to life by the producers behind the James Bond films. Luke will be sharing the boards with some of the UK's most noteworthy actors, the play stars Laurence Fox, Jack Huston, Christian McKay, Miranda Raison, Imogen Stubbs, MyAnna Buring and is directed by Robert Allan Ackerman.
Since graduating from UBC Luke has gone on to graduate with distinction from the MFA in Staging Shakespeare and earned his PhD in Drama at Exeter University as well as earning six awards there during his studies. He's also founded two theatre companies Foul Papers Theatre Company in the UK and Vanguard Theatre Society in Vancouver. This past summer he was an assistant director here at Bard on the Beach. We wish him much continued success!
MFA Directing alumnus Craig Holzschuh wins Marcus-Banque Nationale Prize
We're thrilled to announce that Théâtre la Seizième Artistic and Managing Director (as well as our MFA Directing alumnus) Craig Holzschuh has won the Marcus-Banque Nationale Prize. This prestigious award is the French Canadian version of the Siminovitch Prize.
Given every two years, the Prix Marcus-Banque Nationale highlights the work of exemplary French Canadians artists whose work has made a major, durable impact on both the regional and national levels. The prize is accompanied by a cash award of $15,000. In order to promote relationships, the development of the theatrical milieu, and the transmission of theatrical knowledge, the winners of the 2013 edition of the Prix Marcus-Banque Nationale were asked to choose a protégé they will mentor during the following year. Holzschuh has chosen two artists from Vancouver, Émilie Leclerc and Gilles Poulin-Denis, to contribute to the artistic directorship of the company over the course of the 2013-2014 season.
More at: www.seizieme.ca 
Alumnus Brian Cochrane receives nod for December Man
Congratulations to MFA Directing Alumnus Brian Cochrane (2011) who has received his second consecutive Saskatoon & Area Theatre Award Nomination for Achievement in Directing for Colleen Murphy's The December Man. The show was staged in November 2012 by Fire In The Hole Productions as part of the Live Five series of independent theatre in Saskatoon. The awards are on September 30.
The list of nominees is here: satawards.ca
Congratulations to alumna Amanda Larder who graduated with a BFA Design and Technical Theatre in 2012
Her extensive involvement in Theatre at UBC and in Greater Vancouver has led her to the position of Paint and Props Supervisor at Douglas College. At the link you'll find an great interview with Amanda where she talks about her motivation to transform her ideas into reality, and how it benefits a student to take every opportunity get involved with projects both in their program of study and the larger community outside of UBC.
Alumni Receive 2013 Dora Awards
Toronto's professional theatre awards, The Dora Mavor Moore Awards, have recognized the work of three of our talented alumni.
We couldn't be more proud of them:
Astrid Janson – MA Theatre Design
This year's 2013 Dora recipients include our very accomplished alumna Astrid Janson who earned an award for Outstanding Costume Design in the Independent Theatre Division for The War of 1812 (Videocabaret & Young Centre for the Performing Arts). Janson's work as a production/set and costume designer has been seen across Canada, in Paris, N.Y, Amsterdam and Berlin. She has designed theatre, opera, dance and film projects for the National Ballet, The Stratford Festival, Canadian Stage, The National Arts Centre, Soulpepper and many films and television specials. Significant exhibition work includes Expo '86 and a Discovery Gallery for the ROM. Awards include 14 Dora Mavor Moore Awards, The Silver Ticket Award for Lifetime Achievement In The Theatre. She has also received a Toronto Drama Bench Award for Significant Contribution to Theatre and the 2004 Gemini Award for Production Design.
Gavin Crawford – BFA Acting
Congratulations to Gavin Crawford who earned a Dora for Outstanding Performance/Independent Theatre for his role in Sky Gilbert's A Few Brittle Leaves (Buddies In Bad Times). In his acceptance speech, Crawford, formerly a cast member of CBC's This Hour Has 22 Minutes, espoused the value of theatre as an art form.
I left 22 Minutes because I wanted to do something interesting," he explained. "Don't do something because it's good, do something because it's interesting. Don't do something because it's lucrative, do it because it's interesting."
In the coming months Crawford takes his acclaimed new solo show, Sh**ting Rainbows, to Just For Laughs in July and the Edinburgh Festival.
Also look to CBC TV online to Gavin's hilarious Little Britain-style ode to Western Canada, Gavin Crawford's Wild, Wild West, at the link: http://www.cbc.ca
Bruce Dow – BFA Acting/MFA Directing
In the Musical Theatre Division of the Dora's alumnus Bruce Dow, a Stratford Festival and Broadway veteran, won for Outstanding Performance for his work in Alistair Newton's Of a Monstrous Child: A Gaga Musical (Buddies in Bad Times). Dow, who's taking a season off from Stratford, was honoured by the Toronto Theatre Critics' Awards earlier this year for the same role.
Other recent acting credits for Dow include "Nick Bottom" in A Midsumer Night's Dream at The Shakespeare Theatre Company in Washington, D.C. On Broadway he portrayed King Herod in the Tony® nominated Stratford Shakespeare Festival production of Jesus Christ Superstar at the Neil Simon Theatre in NYC. The production originated at the Stratford Shakespeare Festival in their 2011 season, and after Broadway continued on to the La Jolla Playhouse.
Kudos to all three of our alumni on receiving Dora's this year – and best wishes for continued success and fulfillment their craft.
Alumni, staff & new student in TUTS!
Our alumni, staff & new student SHINE in this summer's Theatre Under the Stars:
Head to Malkin Bowl in Stanley Park to enjoy the high-octane energy of our talented alumni whose work is showcased in two musicals running in repertory all summer long in Theatre Under The Stars 67th Season.
How To Succeed In Business Without Really Trying is helmed by MFA Directing/BFA acting alumna Sarah Rodgers (Director) and new BFA Acting grad Alen Dominguez (Assistant Director & Male Understudy) with BFA Design alumnus Drew Facey (Set Design), as well as alumna & staff member Jennifer Suratoes (Performer) along with new BFA Acting student Julia Ulllrich.
Running in Rep is Legally Blonde: The Musical, which features the talents of BFA Design alumnus Drew Facey (Set Design), BFA Acting alumna Jocelyn Gauthier (Performer & Female Understudy) and new BFA Production grad Yeon Kreom Kim (Stage Manager).
Check out this great preview for these exciting shows from City TV's Breakfast Television:
Alumna is new Production Manager at Presentation House
Congratulations to BFA Production & Design alumna Breanne Jackson, who has just taken the position of Production Manager at North Vancouver's Presentation House theatre for their 2013/14 season. Alongside her work as a technical director, Breanne is a very accomplished stage manager, set designer and visual artist. Companies she has worked with include The Shaw Festival, Axis Theatre, Arts Club, Blackbird and Theatre Twenty Something Theatre. See her paintings and projects at http://www.breannejacksonart.com
Former BFA Acting (2008) classmates at Stratford & Soulpepper
BFA acting alumna Courtney Lancaster will appear in Soulpepper Theatre's newly announced 2013/14 Season. This is Courtney's second season with the company and she will be playing the role of Rosina in The Barber of Seville, a new adaptation by Michael O'Brien with music by John Millard (adapted from Rossini). Last year Courtney was selected to train with the Soulpepper Academy, the Soulpepper Theatre Company's paid training and performance program. This past year she performed with them in The Crucible, The Royal Comedians and Death of a Salesman. More at http://soulpepper.ca
The Stratford Festival announced that Courtney's former classmate, BFA Acting Alumna Sarah Afful, is returning for her second year in their Birmingham Conservatory program. This season Sarah will appear as Mariana in Shakespeare's Measure for Measure (as well as understudy the role of Isabella) and will appear with the ensemble in Mary Stewart by Friedrich Schiller. The Birmingham Conservatory is the only program in North America that concentrates exclusively on training for the classical actor within a classical repertory theatre. The 10 actors chosen this year embark on five months of intensive training under the direction of Canadian stage legend Martha Henry.
More: http://www.stratfordfestival.ca
Alumnus Camyar Chai in film premiere of "Refuge" at Tribeca Festival
Camyar Chai (MFA Directing, BFA Acting) recently appeared in the short film "Refuge", which premiered at the Tribeca festival. The film is in Persian and English, with subtitles in English. The writer and director, Mohammad Gorjestani, is an Iranian American filmmaker, creative director, and entrepreneur based in San Jose, California. Alumnus Camyar Chai co-stars in the film along with another Canadian, award winning actress Nikohl Boosheri.
Refuge, is one in a series of fictional short films called FUTURESTATES, which offer intriguing visions about what life in Asmerica will be like in the decades and centuries to come. Presented by ITVS.
Alumnus Camyar Chai has worked in theater, opera, film, television, and radio for more than two decades. He has appeared in numerous U.S. and Canadian productions, most recently in the independent feature "Ambrosia". Chai has directed the plays Bollywood Wedding, Adrift on the Nile,  Mother Courage and Her Children, and My Acid Trip. He is also a published playwright whose work ranges from satire and drama to musical theatre, along with librettos for children's opera, including Elijah's Kite. He is the founder of Neworld Theatre.
Alumna brings new web series to life
DADS
Dad's is a new transmedia comedy series currently in development created by Theatre at UBC alumna Siobhan McCarthy with Adam O. Thomas and directed by Peter DeLuise. Siobhan received development funding for DADS from BC Films, as well as Media's Interactive Fund, and has recently been awarded a Women in Film mentorship from Banff 2013. Not 'just' a web series per se, DADS is also developing apps such as 'Dadvice,' GPS messaging (ie – where to find the nearest playground) and game playing.
DADS charts the path to being a man, and a dad, for the X-Why bother Generation. Set in the Pacific Northwest, DADS follows a group of early 30's long-time friends, now turned stay-at-home dads, as they explore the meaning of being a parent from a new and irreverent perspective. The series captures the real-life disasters that occur when a group of guys are left to try and figure it out for themselves. With the local playground as their home base, Tim, Jesse, Davinder along with their unattached still-partying friend Josh, roam the neighbourhood all the while changing diapers, pushing strollers and keeping a cavalier eye on their kids. With the best of intentions but prone to distraction, they are constantly trying to hold onto their reckless pasts — while surviving the present. More http://www.dadsdotcom.com
See the hilarious trailer here: http://youtu.be/bifvPPfsKN8
See a Camyar Chai in a trailer for Refuge: futurestates.tv/episodes/refuge
Alumnus Wladimiro Rodriguez takes position at Theatre Junction in Calgary, Alberta
Congratulations to BFA Theatre Production & Design alumnus Wladimiro A. Woyno Rodriguez on being appointed as Head of Lighting at Theatre Junction in Calgary, Alberta.
Since Wlad graduated in 2012 he's gone on to work as Projection Technologist for Vancouver dance company 605 Collective on tour (National Arts Centre premier). Next up was a tour with Kidd Pivot's Tempest Replica as Head of Projection, Audio and Rigging – the highlight of which was a run in Holland at the Nederlands Dans Theatre. The NDT show was live streamed on opening night to 600 movie theatres and toured the Nederlands as well. View his portfolio at www.wawr.ca
Here's a clip of the production Kidd Pivot's Tempest Replica that Wlad designed for, as performed at Nederlands Dans Theatre in Holland. http://www.ndt.nl/balletten/89
BFA Acting alumnus Torrance Coombs (The Tudors) has landed a lead role in the CW's drama pilot Reign, from CBS TV Studios
It chronicles the rise to power of Mary Queen of Scots (Adelaide Kane) when she arrives in France as a 15-year-old, betrothed to Prince Francis (Toby Regbo), and with her best friends as ladies-in-waiting. Coombs, repped by D2 Management and King Talent on Vancouver, will play Sebastian, Francis' resourceful illegitimate half brother, a favorite son of King Henry II and his most favored mistress, Diane de Poitiers. Congratulations Torrance!
More at: deadline.com/2013/03/torrance-coombs
Alumna Moya O'Connell flying high at Arts Club & Shaw
Welcome home to our BFA Acting alumna Moya O'Connell who is back in Vancouver to star in the mile-high romantic comedy Boeing-Boeing (to Feb 24) at the Arts Club's Stanley Industrial Alliance Stage. The production is directed by MFA Directing and BFA Acting alumnus David Mackay. Later this year Moya returns to the Shaw Festival for her seventh season with the company. She'll appear in Enchanted April by Matthew Barber and Peace in Our Time: A Comedy by John Murrell.
Also rejoining the Shaw ensemble is our talented BFA Design alumnus Alan Brodie who will design Shaw's Major Barbara and Our Betters by W. Somerset Maugham for the festival. The press has rightly dubbed The Shaw Festival "One of the great repertory theatres in the English-speaking world."
Alumna Anastasia Phillips back in Bomb Girls
Exciting to see BFA Acting alumna Anastasia Phillips is back as 'Vera Burr' for yet another season of Global TV's hit series "Bomb Girls". Bomb Girls profiles the stories of four women working in a Canadian munitions factory during World War II, beginning in 1941. The show started as a mini-series and is now a full fledged 12 part series airing in Canada, the United States, UK and in Ireland. The new addition to their interactive website for the show is a real blast. Enter The Jewel Box, an art deco bar inspired by the nightlife of the 40's.
Explore the music, design inspiration and history of the era here: globaltv.com/bombgirls
Theatre and Film Alumna win Crazy8s!
Film Production alumna Nimisha Mukerji and BA Theatre alumna Orsolya Szabó, are two of the CRAZY8s winners this year with their film pitch HAPPY HOMECOMING. (Writer: Orsy Szabó, Director: Nimisha Mukerji).
Happy Homecoming is one of only six projects chosen, from a list of 40 semi-finalists, who pitched their ideas to a jury of industry professionals. The winners receive $1,000 and a production package with everything they need to make their short five minute film in just 8 days. This year's winners begin their 8 "razy days of production on Feb. 8. Then you can see the brand new films they've made at the Crazy8s 2013 Gala Screening at the Centre for Performing Arts on Feb. 23, 2013. Crazy8s is now in it's 14th year. http://www.crazy8s.cc/ index.html
Faculty, Alumni & students get curtain call: Courier Year in Review
The Vancouver Courier's reviewer Jo Ledingham has singled out many alumni and current students who were part of her most memorable stage moments in 2012.
Professor Stephen Malloy's Main Street Theatre company was applauded for their production of Endgame in the Tremors Festival. Malloy directed the cast which included BFA Acting alumni Sasa Brown (as Nell) and Ryan Beil (Clove) along with Daryl King (Nagg) and Josh Drebit (Hamm). Ledingham remarked "Known for productions of David Mamet's plays, this small company proved once again its versatility and virtuosity with Beckett's apocalyptic tale."
Theatre at UBC's production of The Duchess: aka Wallis Simpson, directed by alumna Sarah Rodgers, was also standout for Ledingham: "It was still summery in October when UBC opened The Duchess: a.k.a. Wallis Simpson. It didn't matter if the facts had been toyed with because the show was so stylish thanks to Michael Bock's art nouveau set and Miriam Thom's period gowns. Not in Linda Griffiths' original script but added by the divinely inspired director Sarah Rodgers was singing, piano-playing Alexander Keurvorst as Noel Coward. The music was such a bonus it's hard to imagine The Duchess without it. Pippa Johnstone was so headstrong and swanky as Mrs. Simpson, the woman who stole Edward VIII's heart, I'm certain Eddie would have fallen for Ms. Johnstone, too."
More alumni noted in the season review: MA Theatre student Katrina Dunn (Touchstone Theatre artistic director) for her direction of Eternal Hydra with BFA Acting alumni John Murphy and Laara Sadiq. Til Death Do We Part: The Six Wives of Henry VIII, written and directed by MFA directing student Ryan Gladstone. BFA Acting alumnus David Mackay for his direction of Race by Mitch and Murray Productions and BFA Acting alumnus David Adams was applauded for his work as Tevye in Gateway Theatre's production of Fiddler On The Roof.
Alumni Spotlight Amanda Lockitch
Alumna Amanda Lockitch published in Canadian Theatre Review
MA Theatre alumna Amanda Lockitch has written an article published in the latest issue of Canadian Theatre Review. The new issue of CTR is the first issue to address the development and production of performances in Canada that are rooted in the Jewish experience. Artists and scholars re-imagine traditional representations of Jewish culture, history, and ritual and highlight the diverse forms that Jewish performance has taken in contemporary Canadian contexts: from plays on Jewish themes, to site-specific Jewish theatre, to Yiddish parades, to queer re-stagings of religious practice, to intermedia installations of mythic Jewish spaces.
Amanda's article is entitled "Jewish Theatre in Vancouver Has Chutzpah!" and it illustrates diverse Jewish Canadian theatrical experiences showcased at the Chutzpah! Festival by discussing two cutting edge productions: Kendra Fanconi's The One That Got Away (2002) and Itai Erdal's How to Disappear Completely. These productions demonstrate the growth of the Chutzpah! Festival from its 2001 inception to its current place as a leading annual arts festival in Vancouver. There is no distinguishable group that solely presents Jewish theatre in Vancouver, but its vibrant theatre community includes many individuals who create or participate in work that explores Jewish themes and material whether or not they themselves, or their collaborators, are Jewish.
Read it online now at utpjournals.metapress.com
Alumna Claire Hesselgrave accepted to to Citadel Theatre & Banff Centre program
Congratulations to Theatre at UBC BFA Acting alumna Claire Hesselgrave on being selected to the Citadel Theatre/Banff Centre Professional Theatre Program!
This season, the program will showcase the talents of an all-female ensemble, as they look to develop and enhance their skills at the Banff Centre and at the Citadel Theatre in Edmonton."
– Bob Baker, Citadel Theatre Artistic Director
The Citadel/Banff Centre Professional Theatre Program is a Robbins Academy initiative offering advanced development to enhance the performance skills of established theatre professionals. The curriculum of the Professional Program comprises master classes and workshops in acting, singing, voice, movement, dance, stage combat, text, and script analysis by a Faculty of some of Canada¹s leading theatre artists.
The program starts January 20, 2013 and following the five-week training period, participants will rehearse and perform Margaret Atwood's The Penelopiad which runs at the Citadel Theatre March 30 ­ April 21, 2013.
Read more about the program here citadeltheatre.com
The UBC Department of Theatre and Film is proud to announce that recent grad Amanda Larder (2012 BFA Design, Technical Theatre) has been appointed Paint and Props Supervisor at Douglas College
Amanda's recent credits include Set Design for Fighting Chance Productions' The Wiz and Sweeney Todd, Delinquent Theatre's Stationary and United Players' A Room With A View. We wish our talented and hard working alumna continued success!
Congratulations to our accomplished MFA Design alumna Sharon Huizinga who has recently accepted the position of Temporary Assistant Lecturer at the University of Wyoming Department of Theatre and Dance
Sharon has been a Lighting Designer and Programmer for over 15 years, working around the world and in many genres, from theatre and live music to corporate events and television.
US credits include: Lighting Design for "Macbeth" "Ghost on Fire" "Merry Wives of Windsor" and "Sweet Love Adieu" for the Oberon Theatre Ensemble in New York. Lighting Programmer for "Shrek, the Musical" (Broadway and national tour), "Nerds, a Musical Software Satire" (Philadelphia), "Ditty Doodle Works Pajama Party Live" (National Tour) and the GM booth at the NY Auto Show. Lighting Director for the Home States Ball at the 2009 Presidential Inauguration (Washington DC).
In Canada (selected): Lighting Designer for the world premier of "Khaos, the Opera", Lighting Director for the Cultural Olympiad of the 2010 Winter Olympic Games, Lighting Programmer for the 2010 Paralympic Games Opening Ceremonies, multiple lighting designs for The Globe Theatre in Regina, Studio 58, Intermuses Productions, and The Richmond Gateway Theatre, all in Vancouver. She has also designed lighting for "I am My Own Wife" (Belfry Theatre, Victoria), "Cymbeline" (Bard on the Beach, Vancouver", and for "Ali and Ali and the Axes of Evil" (Neworld/Cahoots Theatre, Vancouver/Toronto), the closing production of the 2005 Canada Games in Regina, and co-designed lighting (with Mike Johnston) for MTV Select.
Touring Credits include: Lighting Designer for Diana Krall's "From This Moment On" Tour, Asst. Head of Lighting for Cirque Du Soleil's "Dralion", Lighting Designer for Deva Premal and Miten's "Password" tour, Production Manager and Lighting Designer for Jesse Cook's "Frontiers" Tour, Video Programmer for Diana Krall's Solo shows at the Montreal Jazz Festival, Asst. Production Manager for Diana Krall's "Girl In The Other Room" Tour (Asia, Australia and NZ), Production Manager and Technical Director for "Fire, Where There's Smoke" Canadian Tour (Dance Arts Vancouver), Lighting Director for Norah Jones' Summer 2003 Tour, Lighting Director for Ballet British Columbia's Mexico Tour of "The Faery Queen", and an enlightening turn as a promoter's representative for Pearl Jam's 2005 Canadian Tour.
Sharon is a certified Jivamukti yoga teacher and a recreational mountain climber. For examples of her design work see her company website: www.dutchdameproductions.com
Alumna and Adjunct Prof Rachel Ditor awarded 2012 Bra D'Or
For her work supporting female playwrights, Vancouver Arts Club literary manager and dramaturge Rachel Ditor was awarded the 2012 Bra D'Or on Monday night.
The award was presented by Sally Stubbs, chair of the Playwrights Guild of Canada's Women's Caucus, which sponsors the award
Each year the Bra D'Or recipient is recognized for his or her active promotion of Canadian women playwrights. In nominating Ditor, Vancouver playwright and actor Lucia Frangione called her a "rarely recognized angel," noting she "makes sure commissions are given to women, not just men."
At the Arts Club, Ditor works as a dramaturge on new plays commissioned for the company. She is also an adjunct professor of dramaturgy at the University of B.C. theatre and film department, and has worked to develop new plays for over two decades.
Ditor is also a director, and recent credits include Bard on the Beach's production of The Merchant of Venice, and Calendar Girls at the Arts Club.
Read more: http://www.playwrightsguild.ca
Two Alumni Make MTC Debut
Congratulations to two BFA Acting alumni who are making their debut in two different shows at the Royal Manitoba Theatre Centre.
Alumnus Jameson Matthew Parker appears with stage veteran Oliver Becker in Red, the intense two hander by John Logan.
Alumnus Ashley O'Connell makes his MTC debut in A Few Good Men by Aaron Sorkin with a large and talented cast. These two productions, which are running in repertory, are both garnering rave reviews. Both Parker and O'Connell appeared in the Arts Club Theatre's Blood Brothers last season. Red (directed by Michael Shamata) is a MTC co-production with Victoria's Belfry Theatre, and A Few Good Men (directed by James MacDonald) is a MTC co-pro with Edmonton's Citadel. Watch for Jameson when he returns to Vancouver on tour as part of the cast of Ride the Cyclone: A Musical, January 17 to February 16, 2013. Aside from its run at the Arts Club as part of Vancouver's PuSh Festival, Ride the Cyclone will be taking Jameson back to MTC and making stops at Calgary's High Performance Rodeo, The Citadel Theatre, Persephone Theatre and Theatre One.
Alumnus one of Five Outstanding Canadian Designers Short-Listed for 2012 Siminovitch Prize in Theatre
Designers from Vancouver, Toronto and Montreal in the running for $100,000 prize – the largest in Canadian theatre
Congratulations to BFA Theatre Studies (1989) alumnus Alan Brodie who is one of five Canadian designers shortlisted for the prestigious Siminovitch Prize in Theatre. The five finalists were selected from a list of 26 nominees, recognized for their work in professional lighting, costume, set, sound and mixed media design and for their inspiration to younger theatre designers. The recipient of the award, the largest in Canadian theatre, will receive a $100,000 prize, which will be announced at a ceremony in Toronto on November 5, 2012.
Since 1989, lighting designer Alan Brodie has worked for Canadian regional theatre, opera and dance companies from Victoria to Halifax, as well as the countless small and independent producers, and has also seen his work on the international stage. His lighting has come to be characterized by its sophisticated use of color, sensitivity to the inherent rhythms of work, a passion for collaboration and mentorship and an uncompromising pursuit of excellence. Mr. Brodie has received 8 Jessie Richardson awards, a Betty Mitchell award and a Bay Area Theatre Critics Circle Award. A past board member of the Associated Designers of Canada, Brodie holds a BFA in theatre studies from the University of British Columbia. He has served on faculty at UBC, the Banff Centre and the National Theatre School of Canada. Brodie lives in Vancouver with his wife Michele.
About the Siminovitch Prize in Theatre
The Elinore & Lou Siminovitch Prize in Theatre honours professional directors, playwrights and designers by acknowledging excellence and encouraging further exploration in Canadian theatre. The Siminovitch Prize was created in 2001 and is dedicated to distinguished scientist Lou Siminovitch and his late wife Elinore, a playwright. For further information about the prize, please visit www.siminovitchprize.com <http://www.siminovitchprize.com> . More at http://www.siminovitchprize.com
ALUMNA MINA SHUM PROFILED IN TREK MAGAZINE
(Mina Shum is) one of the best comedic filmmakers in contemporary, independent Canadian cinema."
– Canadian Film Encyclopedia
The latest online issue of Trek Magazine has a wonderful profile of UBC Theatre and Film alumna Mina Shum. In the article she explains how her experience in theatre was foundational to her career as a writer and director. She points to the late Dr. Peter Loeffler's Theatre 120 course at UBC as an early inspiration that has since informed much of her work.
Shum has written and directed three feature films, numerous shorts and created two site specific video installations. Her features, Double Happiness and Long Life, Happiness and Prosperity both premiered in the US at the Sundance Film Festival. Double Happiness earned the Wolfgang Staudte Prize for Best First Feature at the Berlin Fim Festival and the Audience Award at Torino.
Currently, Shum is in the final stages of scripting Two of Me, a film she describes as an "irreverent romantic comedy" that asks what happens when you suppress parts of yourself. Two of Me is about the new identity a mother must negotiate when she has a child.
Read Mina Shum's profile in Trek Magazine here:
http://trekmagazine.alumni.ubc.ca/2012/septemberoctober-2012/features/proud-to-be-punk/
MFA UBC Grad Lorenzo Savoini in Elle Canada!
Fashion design process: A look at costume design and fashion designer collaborations in history
Given the intimate relationship between fashion and theatre over the years, Elle Canada takes look at theatre costume design, from early sketches to opening night.
Read the entire about MFA UBC Grad Lorenzo Savoini and his work as resident designer for Soulpepper Theatre at: http://www.ellecanada.com
Vote for Alumni at Canadian Comedy Awards!
Congratulations to BFA Acting alumni Ryan Beil and Gavin Crawford who have been nominated for Canadian Comedy Awards!
Jessie Richardson Award winning actor and funnyman Ryan Beil has been nominated as Best Male Improviser at this Year's Canadian Comedy Awards and his improv troupe "The Sunday Service" has been nominated for both Best Improv Troupe as well as Best Podcast.
Beil is Co-Artistic Director (along with Theatre at UBC Professor Stephen Malloy) of Vancouver's acclaimed Main Street Theatre and he is often recognized for his comedic turn as the quirky young employee on a series of A&W Commercials. Beil most recently starred in the Arts Club Theatre's acclaimed production of The Importance of Being Ernest.
Alumnus Gavin Crawford, a former Canadian Comedy Award recipient and Gemini Award winning actor, is best known as a regular over the past ten years on CBC's This Hour Has 22 Minutes and as the star and creator of The Gavin Crawford Show.
This year Crawford has received a Canadian Comedy Award nomination for Best Performance by a Male in the Film category for his performance in "French Immersion".
Anyone with membership in the following unions: CAEA, UBCP, ACTRA, UDA, WGC, DGC, CMG, CFTPA can register and vote. So if you're eligible, and have had your funny bone tickled by these alumni, please cast your ballot (until July 29 2012) at: http://www.canadiancomedy.ca/register.php?reg=industry
Alumnus Eric Peterson receives a special citation at 2011/12 Toronto Theatre Critics' Awards
In addition to the usual roster of awards, the jury decided to give a special citation to Theatre at UBC alumnus Eric Peterson, who lit up the stage in The Company Theatre's The Test, Soulpepper's You Can't Take It With You and the Crow's Theatre/Porte Parole docudrama Seeds this season.
Even now as an eminent senior actor, beloved for his past roles on the homegrown TV series Corner Gas and Street Legal, he continues to lend his considerable talents to smaller companies and edgier fare," wrote The Grid critic and Globe and Mail contributor Martin Morrow.
Eric Peterson was educated at the University of Saskatchewan and at the University of British Columbia. A member of a UBC generation of future theatre luminaries which also included alumni John Gray and the late Larry Lillo, he co-founded Vancouver's Tamahnous Theatre (1971), a collective theatre company. In 1974, Peterson moved to Toronto where he joined Theatre Passe Muraille, at that time the leading collective ensemble in Canada and one of the most vigorous and creative theatre organizations in North America. Peterson is recognized as one of the early pioneers of the collective theatre movement in Canada during the 1970s.
His fresh, energetic, natural acting style has made him popular with Canadian audiences, and he continues to be a mainstay of Canadian television. He has received many acting awards, toured internationally with Billy Bishop Goes to War (2011, 2010, 2009 – which he originated and co-wrote with playwright and novelist John Gray) and was named a member of the Order of Canada in 2010.
This year, the Toronto Theatre Critics' Awards were decided by critics from The Globe and Mail (J. Kelly Nestruck), The Grid (Martin Morrow), National Post (Robert Cushman), NOW Magazine (Glenn Sumi) and the Toronto Star (Richard Ouzounian).
Congratulations to BFA Acting Alumna Sasa Brown, who has been nominated for a Jessie Richardson Award.
Sasa is nominated as Outstanding Performance by an Actress in a Supporting Role for her role in Main Street Theatre's Endgame, directed by faculty Stephen Malloy!
Congratulations to alumna Amanda Konkin who has just taken the post as Publicist at Headlines Theatre
Konkin is a great fit in her new role and is passionate about Headline's work. She completed her MA in Theatre Studies with a thesis on the company entitled "Forum Theatre, Technology and Desire: An investigation of Headline Theatre's online broadcasts."
Headline's upcoming production is Corporations in Our Heads, which is billed as "Interactive theatre to evict the corporate voices that occupy our collective psyche". It runs from May 24-27th at 7:30pm in the W2 Media Cafe (111 West Hastings St). Admission by donation, RSVP recommended: rsvp@headlinestheatre.com
The next project Konkin undertakes with Headlines will be maladjusted, which premieres in the spring of 2013. maladjusted will delve into the mental health system in BC. Like all of Headlines presentations it utilises a methodology called Theatre For Living which offers the opportunity for audience/community involvement and dialogue. In this case the dialogue will centre around unlocking the barriers to patient-centered care. maladjusted will be created and performed by people struggling with issues of mental health and stigmatization within the mental health system.
Founded in 1981, Vancouver's Headlines Theatre, directed by David Diamond, uses Theatre For Living to help living communities tell their stories. Theatre For Living has evolved from Augusto Boal's "Theatre of the Oppressed". Headlines approaches community-based cultural work from a systems-based perspective; understanding that a community is a complexly integrated, living organism. Find out more at www.headlinestheatre.com
Kudos to Theatre at UBC alumna and staff member Deb Pickman who has been named by The Ubyssey newspaper as one of  "the people on the campus who have shaped the issues UBC talked about" this year
Pickman, who is Marketing and Communications manager for Theatre at UBC, along with Wilson Wong from UBC Athletics, joined five other staff, alumni, students and faculty who were highlighted. Pickman and Wong were singled out in this, The Ubyssey's final issue of the year, as "The Unsung Communicator's."
There are plenty of games screenings and performances happening on campus nearly every weekend of the school year. But aside from periodic write-ups from this paper, most of the students competing and performing would go unnoticed if not for the yeoman's work of Deb Pickman and Wilson Wong, who handle communications for UBC Theatre (Pickman) and UBC Athletics (Wong). They write up previews of events, tweet anything related to their respective performers and work diligently to raise the profile of some of the most involved students on campus." – The Ubyssey
Earlier this year The Ubyssey profiled Pickman for their Our Campus feature: http://ubyssey.ca/features/our-campus-deb-pickman-a-theatre-evangelist
In tandem with her career in communications, Pickman is also an theatre creator, she is a two time Jessie Richardson Award nominated actress and recipient of the Vancouver Sun's People's Choice Award. She is presently an active ensemble member of the Vancouver company she co-founded in 1992 with BFA Acting alumna Renee Iaci and Costume Designer Lana Krause – shameless hussy productions. The company has a mandate of "telling provocative stories about women, to inspire the hand that rocks the cradle to rock the world." More at http://www.shamelesshussy.com
Alumna Barbara Kozicki nominated for Best Actress
"Coerced" L-R Chris McNally, Goldie Hoffman and Barbara Kozicki in "Coerced". Photo Credit: Leigh Forsythe
Congratulations to BFA Acting alumna Barbara Kozicki who earned "Best Actress" nomination for her performance in the film "Coerced" at The 168 Film Festival, in Los Angeles. The film received two other award nominations; Best International Film and Kozicki's co-star Goldie Hoffman earned Best Supporting Actress. The winners will be announced March 31, 2012.
EVE Entertainment Inc. shot "Coerced" a short film about human trafficking to raise awareness about this 'modern day slavery' in Canada. As a part of the 168 Film Project they had just 168hrs to shoot and edit their film.
… the first human trafficking conviction this summer did not involve a foreigner, but rather a 13-year-old in the Greater Toronto Area who was bought and sold by Canadian men on the popular online classified advertisement website Craigslist." – CBC News
Coerced will be available for screening after March 31st, 2012. Find out more about this important film and the journey to abolish human trafficking: http://www.coercedfilm.com
Alumni Spotlight on Bobby Garcia
Coinciding with the opening night of the Expo 2010 Shanghai, the Sacrifice partners (producers Toby Simkin, William Ong and authors KennetH Clarke, Richard Daniels and Mark Troop) are pleased to announce the attachment of internationally renowned stage director, Theatre at UBC MFA Directing Alumnus Bobby Garcia to direct the musical of Sacrifice. In addition to the feature film version, the musical is in development now to open in London's West End after an Asian workshop production.
I have known Bobby for years, and greatly respected his unique ability to re-tell a foreign story to Asian audiences with his Asian productions of 'The King and I', 'Rodgers & Hammerstein's Cinderella' and 'Hairspray'. I have been searching for a Director with an Asian sensibility to tell our love story to western audiences, Bobby was the #1 perfect choice." said Toby Simkin, Lead Producer.
Bobby Garcia was born in Asia and raised in North America.
"I am really excited to helm this unique project as we head to London's West End. The score is a beautiful fusion of ancient Chinese and modern western sound, and the story is one of the greatest love stories of all time." said Bobby Garcia
 Sacrifice is the story of Emperor Xuanzong (of the prosperous Tang dynasty 618-907 AD) who brings Yang GuiFei, one of China's most beautiful women, into his court as a concubine. When they adopt China's greatest villain, the barbarian An Lushan, their fateful triumvirate creates China's greatest love story.
Bobby Garcia has worked in film, television, stage and live concert entertainment. Many of his shows have been staged throughout the Asian region including mainland China, Hong Kong SAR, Korea, Malaysia, the Philippines, and Singapore. Notable stage productions include The 25th Annual Putnam County Spelling Bee (Manila & Singapore), Hairspray, Rodgers & Hammerstein's Cinderella (Asia tour), Dogeaters, Avenue Q (Manila & Singapore), The King & I (Asia tour), Disney's Beauty & The Beast, Baby, Urinetown, Dreamgirls, The Rocky Horror Show, Proof, Tick,Tick…Boom!, Hedwig & The Angry Inch, Jesus Christ Superstar, How I Learned To Drive, and Rent (Manila & Singapore). Concerts and TV Specials include Lea Salonga: Your Songs, Lea Salonga: The Broadway Concert, Night of the Champions, The Prince of Pop & the Comedy Concert Queen, Lea Salonga: Songs From Home, Erik Santos Solo at the Coliseum and Lea Salonga: Home For Christmas. He was also an Associate Director for Miss Saigon and was Hong Kong Disneyland's first Show Director opening the park in 2005. Upcoming and future projects include the Broadway bound musical Rue McClanahan's My First Five Husbands, the US National Tour of Cinderella, Xanadu and A Little Night Music in Manila & Singapore. He is the winner of two Aliw Awards (Live Entertainment Awards) for Direction.
Bobby Garcia and the authors (KennetH Clarke, Richard Daniels and Mark Troop) have already been hard at work in the past couple of months developing the musical structure and characters in preparation for an Asian workshop production, prior to the London opening. The team is currently preparing a new demo recording which will be made available on the official website in the summer of 2010.
Dates of both the Asian workshop and the London opening will be announced on www.SacrificeWorldwide.com at a future time.
Read more: westend.broadwayworld.com/article/Director_Bobby_Garcia
BFA Acting Alumnus Aslam Husain heads for study in the UK
Congratulations to BFA Acting alumnus Aslam Husain who has recently completed a successful run at the Arts Club Theatre in Calendar Girls – and now has just been accepted into East 15's MFA in Acting program in London. Aslam is looking forward to performing on the Globe stage, studying in Moscow and working in London.
East 15's MFA in Acting (International) is a unique 20 month programme that has been designed specifically for overseas students and is a development of East 15's successful MA in Acting and MA in Acting for TV, Film and Radio.
MFA students in their second year work within a repertory company to apply and extend their skills in a series of fully-staged productions written and performed in English. Aslam plans to take advantage of the field study option for MFA students based at the Russian Academy of Fine Arts, GTIS, Moscow. More about the school at http://east15.ac.uk
Alumna Katey Wright Shines at Eighth Annual Ovation Awards
Leading the way at this year's Ovation Awards was Patrick Street Productions, which was co-founded by alumna Katey Wright, who also acts as the company's co-artistic producer.
Patrick Street Productions' A Light in the Piazza received a total of five Ovation Awards, including Outstanding Professional Production, Direction and Musical Direction. Wright also took honours for Outstanding Lead Performance – Female with Lighting Design going to alumnus Alan Brodie for his work on the show.
The acting ensemble for this critically acclaimed work included Theatre at UBC alumnus David Adams. Bravo to everyone involved!
The Ovation Awards are presented annually to honour the best musical theatre produced in the Lower Mainland. For more, see www.applusemusicals.com.
Patrick Street Productions was founded by Artistic Producers Peter Jorgensen and Katey Wright in 2007 with a mandate to offer great productions of great plays and musicals for Metro Vancouver, with an emphasis on contemporary musicals that have not yet been professionally produced in the region. More information http://www.patrickstreetproductions.com.
A co-founder of two successful theatre companies prior to Patrick Street Productions, BFA Acting alumna Katey Wright has also worked as a publicist and administrator, and she has directed, written, and participated in numerous collective creations. Katey has devoted countless hours to volunteer work in Vancouver's theatre community, spending 12 years as an elected regional rep and national councillor for Canadian Actors' Equity Association, and three years as President of the Jessie Richardson Theatre Awards Society (having served an additional 6 years on the Jessies' board). She has been a member of Theatre Cares Vancouver since 2001.
Katey Wright has been a professional performer for over 20 years and has worked with many companies including Bard on the Beach, Manitoba Theatre Centre/Citadel Theatre, Grand Theatre, London / Playhouse Theatre Co., Touchstone Theatre, Belfry Theatre, Victoria / Arts Club Theatre) and Chemainus Theatre. Katey also has has extensive film, TV and Voice-Over credits. We wish her continued success with her own company and in all her endeavours.
A great article by the Globe and Mail's Marsha Lederman about the events which led to our alumnus, emerging designer Marshall McMahen, working on a concept and design for The Electric Conmpany's All The Way Home
The production is staged as a type of environmental theatre piece – where both audience and actors share the stage of the Playhouse Theatre.
"McMahen was tasked with not only creating the set, but also the audience seating in, around and through it."
– Marsha Lederman
Alumnus Edgar Dobie named as Executive Producer at Arena Stage
Congratulations to alumnus Edgar Dobie on his recent appointment to the position of Executive Producer at Arena Stage at the Mead Center for American Theater in Washington DC. Previously he held the position of Managing Director for the company since 2009.
Dobie has enjoyed a career in public theatre as executive director of Trinity Repertory Company in Providence, founding managing director of Toronto's Canadian Stage Company, and managing director at National Arts Centre in Ottawa and Vancouver's New Play Centre.
For six years he was president of Andrew Lloyd Webber's Really Useful Company, and for the past three years he was the North American Executive Producer of Riverdream. His Broadway producing credits include: Sunset Boulevard (Tony Award for Best Musical), Joseph and the Amazing Technicolour Dreamcoat, Paul Simon's The Capeman, The Adventures of Tom Sawyer, Boublil and Schönberg's The Pirate Queen and the musical 9 to 5.
Founded August 16, 1950 in Washington Arena Stage is a flagship American theatre. Arena was one of the first nonprofit theatres in the U.S. and a pioneer of the regional theatre movement. Today, Arena Stage remains one of the most robust nonprofit theatres in the U.S., serving an annual audience of more than 200,000. Led by Artistic Director Molly Smith and Executive Producer Edgar Dobie, Arena Stage at the Mead Center for American Theater is a leading centre for the production, presentation, development and study of American theatre.
More: http://www.arenastage.org
Alumnus Andrew Cohen featured in UBC's 2010-2011 Annual Review!
During his graduating year our BFA Acting student Andrew Cohen produced a video sensation that not only made waves across UBC, but also captured the attention of a global audience on YouTube – generating more than 1 million views and raising money for the Make-A-Wish Foundation.
Fellow students Jaclyn Buck stage managed this ambitious video and Ryan Warden was behind the camera – we couldn't be more proud of them and everyone who took part.
Andrew is one of a few select UBC students, faculty, staff and alumni who were invited to share their "A-ha" moments in the 2010-2011 Annual Review.
BFA Design & Production Alumna Breanne Jackson: Apprentice Stage Manager for the Shaw Festival 2012 Season
Breanne will apprentice Stage Manage "Ragtime" and "His Girl Friday" in the coming Shaw season. Congratulations Breanne!
BFA Acting Alumna Sarah Afful makes Stratford debut!
Alumna Cast in Stratford Festival's 60th season:
The Stratford Shakespeare Festival has begun to confirm casting for its 60th season and is pleased to announce the return of the following actors: Kyle Blair, James Blendick, Ben Carlson, Juan Chioran, Cynthia Dale, Deborah Hay, Tom McCamus, Seana McKenna, Lucy Peacock, Tom Rooney and Mike Shara.
The Festival also welcomes eight new members into it's Birmingham Conservatory. These new participants include Theatre at UBC BFA Acting alumna Sarah Afful, who is only one of four who are entirely new to the Festival. They join existing participants to form a group of 12 who will study this winter under the guidance of Conservatory Director – and Canadian theatre icon – Martha Henry.
Since graduating from our BFA Acting program in 2008,  Sarah Afful's theatre credits include roles in Much Ado About Nothing and Antony and Cleopatra (Bard on the Beach); Macbeth: Nach Shakespeare (Theatre Conspiracy/Gas Heart); The Last Days of Judas Iscariot (Pound of Flesh/Pacific Theatre); The Eighth Land (PI Theatre); and Old Goriot (Western Gold/UBC Theatre). Her film and television credits include roles in Smallville, Caprica, Eureka, The Perfect Score and American Dreams. Sarah has also done numerous commercials and some voice work, including Pod Plays for the CBC.
This is a wonderfully talented and dynamic group of actors," says Stratford Artistic Director Des McAnuff. "Under the leadership of Martha Henry, one of Canada's most accomplished actors, directors and teachers, the Conservatory aims to give talented artists the skill set they need to tackle classical roles and verse drama. Participants will be given access to the world's top voice, movement and text coaches and will have an opportunity to work on one of the world's most renowned – and most demanding – stages. I wish all the participants a creatively inspired journey throughout the fall and winter months, and I look forward to both of their theatrical presentations."

The Festival is thrilled to welcome all the Conservatory members this fall as the program readies itself to begin another season of discovery and exploration," says General Director Antoni Cimolino. "Over 19 weeks, the 12 actors will participate in vigorous and challenging theatrical training that will groom them to command stages here at Stratford and anywhere in the world. Their two performances are highly anticipated, as are the performances they'll deliver as part of the Festival's 60th season in 2012."
The Birmingham Conservatory for Classical Theatre is the only program in North America that concentrates exclusively on training for the classical actor and that actually takes place within a classical repertory theatre. All members of the Conservatory are offered contracts for the subsequent season. The training takes place from September to February, producing two Conservatory presentations of a classical work (usually, but not always, by Shakespeare) in December and around Valentine's Day. More: http://www.stratfordfestival.ca
Meghan Gardiner premieres Role Call
Congrats to alumna Meghan Gardiner whose new play Role Call is part of Green Thumb Theatre's new season. The production features two recent BFA Acting grads – Andrew Lynch & Sarah Wilson. Role Call is a play about the pressure to fit in and the strength it takes to be yourself and the play will be touring to elementary schools throughout British Columbia.
Meghan Gardiner's talents have lead Green Thumb Theatre to also commission her play Blindspot, an adaptation of her popular play Dissolve (first developed in class work for her BFA Acting class), which she wrote and performed to over 100 University and Secondary School students across North America. Dissolve was also subsequently adapted into a documentary film, which led to a screenwriting nomination for Meghan at the 2010 Leo Awards. Meghan's next ventures as an actor will be in Blood Brothers – which also features recent BFA Acting grad Jameson Parker – at The Arts Club Theatre and in Gunmetal Blues at the Vancouver Playhouse.
Green Thumb Theatre was founded in 1975 to develop original Canadian plays for young audiences. Since that time, Green Thumb has emerged as one of Canada's leading theatre companies for young people, producing excellent material for audiences and artists, and contributing to the growing body of work evolving in this field. Green Thumb demonstrates a new excitement and potential for children's theatre. More at www.greenthumb.bc.ca and www.meghangardiner.com
Theatre at UBC's talented MFA Directing alumnus Dennis Garnhum was appointed Artistic Director of Theatre Calgary in September of 2005
In the 2005-06 season he directed Trying as his Theatre Calgary debut. Since then, he has directed the world premiere of Beyond Eden, Dirty Rotten Scoundrels, Of Mice and Men, A Christmas Carol, Enchanted April, and his adaptation of Timothy Findley's The Wars. He also recently directed his first opera, La Traviata, for Pacific Opera Victoria. This upcoming season, Dennis will direct Lost – A Memoir and Much Ado About Nothing for Theatre Calgary.
Prior to his appointment at Theatre Calgary, Dennis spent three years living in New York City. While there he directed Rat In The Skull at the Berkshire Theatre Festival and the premiere of the musical Two Orphans by Pulitzer-prize nominated playwright Theresa Rebeck in Boston. Dennis was the Special Projects Producer at the Long Wharf Theatre where he worked on the development of the opera Brundibar (Tony Kushner/Maurice Sendak.)
Prior to his move to New York, Dennis directed plays at almost all the major theatre companies in Canada. For the Stratford Festival of Canada, Dennis directed The Hunchback Of Notre Dame, The Scarlet Pimpernel, and premieres of two plays by Timothy Findley, Shadows and The Trials of Ezra Pound. Dennis directed at the Shaw Festival for six seasons. His productions there include The Mystery Of Edwin Drood, Still Life, Sorry, Wrong Number and S.S. Tenacity.
In Calgary, he was part of the 2004 playRrites Festival at Alberta Theatre Projects, directing Down The Main Drag. He was dramaturge and director of Maureen Hunter's new play Vinci. It was produced at the National Arts Centre, Manitoba Theatre Centre, and CanStage in Toronto. At the Tarragon Theatre, he directed Skylight and Slavs. Both productions received Dora nominations for best direction. For the Manitoba Theatre Centre he also directed To Kill A Mockingbird and Of Mice And Men (both co-productions with the Citadel Theatre), Closer and Three Tall Women. Blue/Orange premiered at the Belfry Theatre in Victoria, B.C. before transferring to the Prairie Theatre Exchange in Winnipeg. In addition, Dennis directed Of Mice And Men at Neptune in Halifax, Sleuth at the Saidye Bronfmann in Montreal, and A Christmas Carol at Theatre New Brunswick.
Dennis has also enjoyed working closely with theatre students, directing The Laramie Project at the National Theatre School of Canada, and Arcadia at the University of British Columbia.
Dennis' concert versions of Beethoven Lives Upstairs and Hallelujah Handel have toured across North America. In 2002 Beethoven Lives Upstairs debuted internationally in Kuala Lumpur, Malaysia.
Special events which Dennis has conceived include a one night celebration of Stephen Sondheim at Harbourfront's World Stage in Toronto, with the musical theatre legend in attendance. In Great Barrington, MA, Dennis developed a one night celebration for the 100th anniversary of the newly restored Mahaiwe Theatre.
Dennis spent three summers in the Opera Program at the Banff School of Fine Arts working as Assistant Director to acclaimed opera director Colin Graham. He received a BFA from the University of Victoria, and an MFA in directing from the University of British Columbia.
From: http://www.theatrecalgary.com
Alumna Stephanie Meine makes Stratford Debut
Our talented alumna Stephanie Meine, a recent graduate from BFA Design and Production, is spending her summer as the Production Assistant at Canada's Stratford Shakespeare Festival. She began her work in January and the festival has kept her hopping over the past three months working under the Production Stage Manager on all of the shows. She's credited in the Production Teams for Camelot, The Merry Wives of Windsor, Twelfth Night and The Misanthrope. Stephanie enthuses "It's been a thrilling few months." Stephanie's recent credits here in Vancouver include main Street Theatre's award winning production A Lie of The Mind directed by Professor Stephen Malloy.
Established in 1953 the Stratford Shakespeare Festival is the largest classical repertory theatre in North America. Ever since its first season Festival has set benchmarks for the production not only of Shakespeare, Molière, the ancient Greeks and other great dramatists of the past but also of such 20th-century masters as Samuel Beckett, Bertolt Brecht, Anton Chekhov, Henrik Ibsen, Eugene O'Neill and Tennessee Williams. In addition to acclaimed productions of the best in operetta and musical theatre, it has also showcased – and in many cases premièred – works by outstanding Canadian and other contemporary playwrights.
The Festival's artists have included the finest actors, directors and designers in Canada, as well as many from abroad. With an annual operating budget of just under $60 million, the Festival now employs more than 1,000 people. A typical season runs from April to November and includes a wide variety of ancillary events and activities, including tours, concerts, lectures, discussion sessions and appearances by celebrated authors. More at www.stratfordshakespearefestival.com
September 26, 2011:
This just in! Our sources tell us that congratulations are in order for Steph again. She's distinguished herself as the recipient of this year's Jean A. Chalmers Apprenticeship Achievement Award which will be given out during the Guthrie Awards at Stratford this year. The Tyrone Guthrie Awards, named for the first artistic director of the Stratford Festival, is an umbrella term for a number of annual prizes awarded since 1954 to members of the festival company and staff.
Created to provide financial assistance for training, professional development and special projects as well as to recognize outstanding accomplishment, the Guthrie Awards are funded each year by income from endowed awards and proceeds from 2 designated performances in the festival's season.