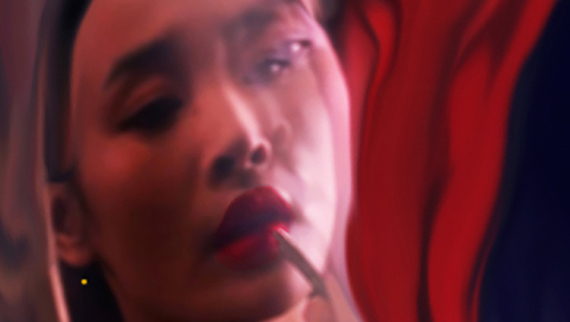 by Jiejun Wu
Each May, we celebrate Asian Heritage Month to reflect on the many achievements and contributions by people of Asian descent across Canada. To honour their stories of perseverance and triumph, the theme of Asian Heritage Month 2022 is "Recognition, Resilience, and Resolve".
At UBC Theatre and Film, we recognize and celebrate all our Asian and Asian Canadian students, scholars and artists, whose stories and contributions make theatre and film richer.
In honour of Asian Heritage Month, we are proud to highlight the work of Assistant Professor Mila Zuo. We spoke with Mila about her newest book release, Vulgar Beauty: Acting Chinese in the Global Sensorium (Duke UP, 2022), and how it intersects with this year's Asian Heritage Month themes.
---
Dr. Mila Zuo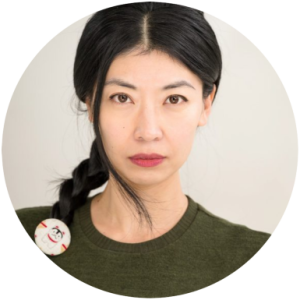 Dr. Mila Zuo is an Assistant Professor in Film Studies and Cinema and Media Studies. Her research interests include transnational Asian cinemas, star studies, and critical theories of gender, sexuality, and race and ethnicity. In addition to her scholarly work, she is also a writer, producer and director. Her short films Carnal Orient (2016) and Kin (2021) have screened at international film festivals like Slamdance and HollyShorts.
Her new monograph, Vulgar Beauty: Acting Chinese in the Global Sensorium, explores how representations of feminine beauty in Chinese film and popular culture produce and reproduce feelings of "Chineseness". Through films like Gong Li's post-Mao movies to Ali Wong's stand-up comedy specials, Mila examines how "vulgar" and "flavourful" beauty can disrupt Western and colonial notions of beauty.
What drew you to this area of research?
As an Asian American woman who grew up in the Midwest, I have long grappled with questions about cinematic identification and how we might construct and understand our social selves in relation to popular images. I grew up not seeing many Asian bodies on screen and I wanted to understand what it meant to affectively invest in a scarcity of images and to "disidentify" (to draw upon José Esteban Muñoz) with dominant images. In graduate school, I sought out and researched transnational Asian and Chinese cinemas, while I thought critically about Western depictions of Asian women. In particular, I wished to further understand the ways Chinese femininity converged with embodied ideas of sexuality, health and well-being in transnational cinemas. My book continues this line of inquiry but offers a new theoretical framework with which we can approach the affective phenomenon of beauty and its performative implications across various social, geopolitical and cultural contexts.
"Film spectators are always engaged in a splitting of perceptual attention, between absence and presence, and with regard to recognition of self and other. But there is a further dimension to this when we consider the racialization and sexualization of subjects."
Mila Zuo
Assistant Professor, Film Studies and Cinema and Media Studies
What impact do you want your book to have?
Celine Parreñas Shimizu's The Hypersexuality of Race was a formative book for me as a graduate student because it helped me understand that a particular embarrassment over representation in fact disguised a complex form of empowered negotiation. Similarly, the work of Rey Chow has been enormously influential on me throughout my academic career. I would be grateful and honoured if my book impacted others the way such work has impacted me, because they equipped me with a new language and perspective to confront what I previously believed were "problems". 
I also hope that my book can impart new critical tools with which to think about beauty and alterity. Both beauty and difference are "problems" for critical theory in different ways. Beauty is difficult to philosophize; even as we recognize it, there's an elusive mystery that always slips away. Difference becomes a social problem that critical theory attempts to resolve through comprehension, yet such partial understanding performs its shortcomings through its attempts at mastery. Both beauty and difference possess force and shock value that exceed any effort to manage them (epistemologically or otherwise). My book yokes these two together by considering how racialized femininity, marked by difference, strike different chords or "tastes" in us, generating new concepts of beauty, race, gender, sexuality, and indeed of humanity—but I also hope that Vulgar Beauty deals with these concepts in illuminative ways that nevertheless honours their enigmatic qualities.
"I like to encourage my students to think about the complexities of representation, moving past the binaristic conversation of good vs. bad images to think about the ways in which racialization is not an afterthought of, but rather a structuring principle within, modern society and thought."
Mila Zuo
Assistant Professor, Film Studies and Cinema and Media Studies
Why is it important to study transnational Asian cinemas?
Studying transnational Asian cinemas enables us to think more broadly, more creatively and more ethically. I believe that if you only consume one particular kind of film or media, you deprive yourself of the opportunity to develop an enriching and vast imagination. Furthermore, critical approaches to representation are a fundamental component of media literacy. Even if I cannot produce statistical data that reveals an absolute positivist correlation between the popular representations of people of Asian descent and the ways Asiatic people are treated in material ways in society (due to the sheer impossibility of such an endeavour), I, like many other scholars, feel these reverberations in my bones. And that is enough for me. As much as we might like, we do not live in a postracial society, and the pervasiveness of racism is obvious.
How does your research embody this year's Asian Heritage Month theme, "Recognition, Resilience and Resolve"?
My book discusses the ways in which the colonial sensorium privileges sight while a decolonial understanding of beauty must take into consideration the ways we encounter Chinese women bodies on screen through our "lower sensorium". In this way, my research attempts to upset dominant modes of thought by following philosophical, semiotic and material traces of taste to advance an idea of the flavourful body. In many of the case studies in my book, I demonstrate how Chinese and Asian women film stars offer resilient and resistant performances against misogynistic, patriarchal and racist interpretations and methods of containment.
How does your research inform your creative work, and vice versa?
My scholarly work and my creative practice nurture one another in unexpected, polyvalent ways. My short film Carnal Orient, which was about the conflation of Asian food and bodies in the Western appetitive imaginary, exemplified some of the "bad tastes" (bitterness, pungency, sour) that I would later explore in my book. The film connected with some of my research into critical eating studies, with work by Robert Ji-Song Ku and with Kyla Wazana Tompkins.
In other instances, my research has influenced my filmmaking. With Kin, a film about white supremacy and mass violence, I was inspired by Rey Chow's essay "The Fascist Longings in Our Midst" and her provocation that fascism is motivated by love. I also write about my creative practice and share my experience as a filmmaker in two forthcoming chapters in Anti-Feminisms in Media Culture, edited by Michele White and Diane Negra; and Ecocinema: Theory and Practice: Volume 2, edited by Stephen Rust, Salma Monani and Seán Cubitt.
What classes do you teach at UBC?
Next year, I will teach a course for the Asian Canadian and Asian Migration program that centres on the Vancouver Asian Film Festival (ACAM 250). I will also teach a graduate seminar in Cinema and Media Studies (FIST 534), likely focused on esoteric theory and science fiction. Additionally, I will teach Introduction to Asian Cinemas (FIST 230), as well as an upper-level undergraduate Asian and Australasian Cinema course (FIST 338) with the theme "Cinema and the End of the World".
"I always bring my research into the classroom because I find that for me the best way to teach is through my own passionate engagement with the subject. But what is most fulfilling is seeing how students become interlocutors and co-collaborators in thought."
Mila Zuo
Assistant Professor, Film Studies and Cinema and Media Studies
---
Mila's new monograph, Vulgar Beauty: Acting Chinese in the Global Sensorium, is available now through Duke University Press.
If you're interested in learning more about transnational Asian cinemas, check out Mila's course offerings!