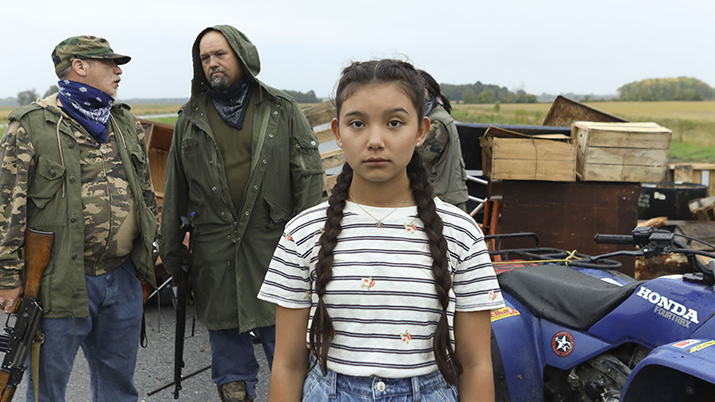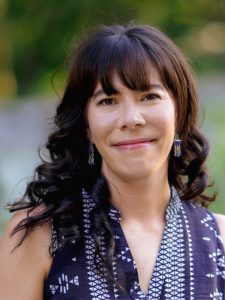 This year, the UBC Rogers Communications Multicultural Film Production Project was honoured to have Tracey Deer as the Phil Lind Multicultural Artist-in-Residence for UBC Theatre and Film. As a multiple award-winning Indigenous producer, screenwriter, and filmmaker, Tracey shared her creative process with our students through the lens of her unique perspective and life experience as a Mohawk woman. 
Crisis
At 12 years old, Tracey knew she wanted to become a filmmaker. Her father, a film buff in his own right, rented numerous movies every weekend for their family to watch together. This joyful experience with her family allowed her to explore the world and her feelings through the art of storytelling. A few months later, Tracey's childhood was shattered by one of the most traumatic events in her life – the Oka Crisis.
The Oka Crisis was an armed standoff between Mohawk protestors and Quebec police, the RCMP and the Canadian Forces. For 78 days, the Mohawk Nation of Kanesatake and Kahnawà:ke stood up to these forces and won. As a survivor of that fateful event, Tracey vowed that, one day, she would tell its story through film.
Tracey's journey into film led her to Dartmouth, where she majored in film studies. After graduation, she started out as a documentary filmmaker for Rezolution Pictures, an Indigenous-owned film and television production company based in Montreal. Two of her most notable documentaries are: One More River, a behind-the-scenes look at the emotional and political turmoil involved in decision making within Indigenous communities; and Club Native, a documentary about Indigenous identities and how racism, sexism, and discriminatory government policies negatively impact the Kahnawà:ke community. 
"It's so vital for young people to have role models to look up to, so that they know that their dreams are possible. I'm proud to be a part of this Indigenous filmmaking community that has really blossomed over the last 20 years. Now, all the young Indigenous kids who have dreams of a future in this industry know that it is possible. I'm so happy that I can be a part of that change."
Tracey Deer
She is also the creator, director, and executive producer of the comedy series Mohawk Girls, which was based on her 2005 documentary of the same name. Both works offer an inside look at the daily lives and struggles of young women from Kahnawà:ke.
Creation
Thirty years after the Oka Crisis, Tracey was finally ready to tell the story. Her breakout debut feature as writer and director, Beans, premiered at the Toronto International Film Festival (TIFF) last year. The film is based on Tracey's own coming-of-age journey as a 12-year old Indigenous girl living through the Oka Crisis and features the story of a fictional family placed in actual historical events. 
The creative process of Beans began eight years ago, says Tracey. "Writing the script took a very long time because there were so many pieces of it that scared me. Going back to those memories was really difficult and I had a lot more internal resistance than I thought I would have." Creating the film was not just an emotional journey for Tracey, but also the entire production team, recreating some of the most painful moments of the Oka Crisis. Effort was made to ensure emotional and psychological support for everyone involved, as some of the cast of Mohawk extras lived through the actual events 30 years ago. Despite reliving these traumatic experiences, everyone working on Beans wanted to be a part of making it a success.
Through the film, Tracey hopes to show Canadians and audiences around the world how Indigenous people were hated and maltreated, just for being who they are; and that even now, 30 years later, these attitudes still persist. 
"If there's anything that I hope people take from the film is that our kids need the world to change; but the world is in the hands of other people and they need to step up and make things better."
Tracey Deer
Tracey's work is centred on spreading greater awareness, compassion and solidarity towards Indigenous people. She wants to give voice to their experiences through storytelling to honour her people and celebrate their resilience.
The theatrical release of Beans is scheduled for July 2 in the province of Quebec, and will open on July 23 across the rest of Canada. To keep informed of release dates, visit the Beans Facebook page for the latest updates.