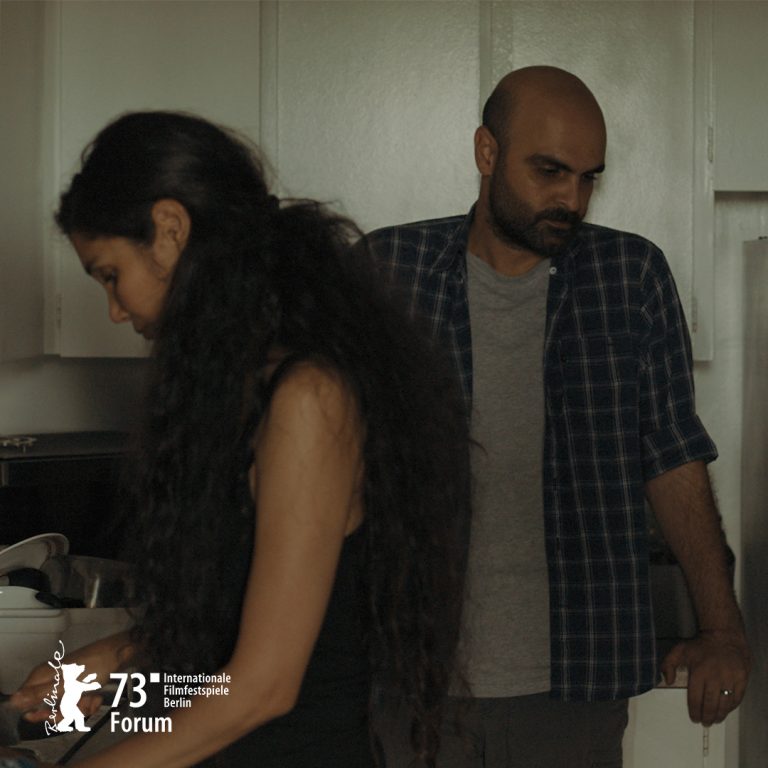 After receiving its Canadian premiere at the Toronto International Film Festival in September, Concrete Valley is off to Europe this month for its international premiere at The Berlin International Film Festival (The Berlinale). Concrete Valley was directed by Film Production Assistant Professor Antoine Bourges. The film offers a unique and nuanced portrayal of the lives of immigrants in Toronto's Thorncliffe Park, through the eyes of Rashid, a former physician from Syria. The film explores themes of identity, displacement, and the struggle to maintain one's sense of self in a new and unfamiliar environment.
In this Cinema Scope article, Antoine describes how he became interested in and inspired by Thorncliffe Park: "It started when I was finishing my previous film [Fail to Appear (2017)]. We were shooting at a location where I had to drive past the Don Valley Parkway and Thorncliffe Park. From my car window, I would see these clusters of 15 or 16 high-rise buildings towering over a luscious green forest. I started visiting the neighbourhood and found out that it used to be a racetrack before the 1950s, at which point it was turned into a sort of utopian, modernist experiment, with high-rises built to house big families. The idea was to have workers live far away from the factories, but it ended up creating places that are more isolated and often not well maintained. There's something interesting about the layout of the neighbourhood, where the high-rises surround this area where children play, with a very large school and a kind of settlement centre which is mainly a place for people to learn English. And because it's an 'Arrival City,' a first landing spot, almost everyone is a new immigrant. Language is the centre of the neighbourhood. The idea of learning a new language became one of the starting points for the film."
The Berlinale is one of the largest public film festivals in the world, attracting tens of thousands of visitors from around the world each year. About 400 films of all genres, lengths, and formats are shown. Congratulations Antoine!