UBC Theatre and Film is proud to recognize our Class of 2023 graduates. They have grown into remarkable artists, practitioners and scholars, and into even more inspiring members of our greater Theatre and Film community. We are thrilled to celebrate their achievements today, and we cannot wait to see what they do next!
---
Message from Stephen Heatley, Head of the Department of Theatre and Film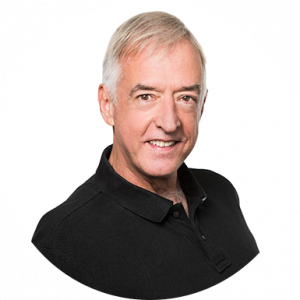 To the remarkable graduates of the Department of Theatre and Film on your graduation: 
Graduation day can be bittersweet as we say goodbye and good luck to all of the students we have come to know and treasure and who are moving on to the next exciting stages of their lives. Congratulations on this monumental achievement! You deserve to be proud of your hard work, dedication, creativity, and determination. There have been times of frustration and discouragement, but you have prevailed, and the world is a better place because of you. The 2020s have demanded that we all learn new ways of being with each other to keep ourselves and our community safe and healthy, both physically and mentally. As we move towards a new era, remember the lessons of the last three years, and always be prepared to pivot—with grace, humility, and flair. 
I encourage you to not be strangers. The Department of Theatre and Film is your artistic and scholarly home, and you will always be welcomed back to participate in any of our many activities—readings, symposia, screenings, productions. Remember, we are the storytellers, and the events of the past few years will need to be recorded, reflected on, and shared. We will tell of the bravery and the heartbreak, of the joy, and the despair. Stories are our lifeblood, and it is through the power of the theatre, the cinema, and the media that these stories will be told and retold so that together, we can better appreciate the rich complexities of what it means to be human. 
Stay safe, stay curious, and stay in touch. 
Wishing you all the very best on this special day. 
Cheers,
Stephen 
---
Undergraduate
Kayla McIntyre (She/Her)
Kayla is very excited to be graduating from UBC with a BA majoring in Theatre Studies. After moving to Vancouver from Vernon, BC, after transferring from UBCO, Kayla loved indulging in the local theatre scene. During her time at UBC Kayla has enjoyed looking closely at performance aesthetics and queer theory. She will be returning to UBC in the fall to pursue her Master's, hoping to further research queer performance styles and performance studies. She is beyond grateful for the wonderful faculty of UBC and UBCO who guided her throughout her undergrad!
---
Varsha Subramanian (She/Her)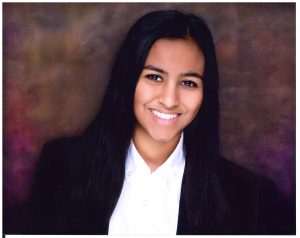 Varsha is very excited to be graduating from UBC and moving on to the next steps of her artistic journey! Throughout her time here, she has developed a passion for directing and taking advantage of the magic of the space-sharing nature of live theatre. She is originally a dancer from Winnipeg, trained in Indian classical styles, as well as Ballet. She hopes to continue seeing diversity on stage and in the classroom, and is very appreciative of UBC's commitment to providing that for their community. Varsha would like to thank all of the professors, staff, and classmates who have helped her along the way, with a special shoutout to Kirsty Johnston, who is just simply awesome 🙂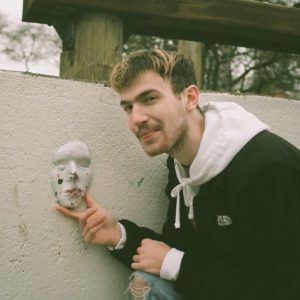 Orrin Pavone (He/Him)
Orrin is a writer, photographer, and former UBC student. He began his academic career outside of the Faculty of Arts, yet found an unwavering passion for film studies during what he thought would be his last semester at UBC. Since then, Orrin has completed his major undergraduate paper on documentary cinema and its (complicated) relationship to 'truth'. He hopes to expand on this topic at the University of Toronto, where he will begin his Master's in Cinema Studies this fall. You can read his two upcoming works, "M or Q?" on the Weimar Film Network (Warwick) and his VIFF22 review of Sophie Jarvis' Until Branches Bend (2022) in UBC's Film Studies journal Cinephile later this year
Peihwen J. Tai (She/Her)
Peihwen J. Tai is a Taiwanese-Canadian actor and a recent UBC graduate with a double major in acting and Japanese. She is based on the unceded traditional territories of the xʷməθkʷəy̓əm, Sḵwx̱wú7mesh, and səlilwətaɬ Nations. Following her residency with the East Vancouver studio What Lab, she is in the progress of writing a monologue with The Parallel Project which will culminate in a showing at The Cultch in July. She is constantly anxious about her existence and prone to spontaneous tears--being creative helps her cope with her existential voids and crises. She also loves her family, close friends, and partner so very much.
Stephanie Barclay (She/Her)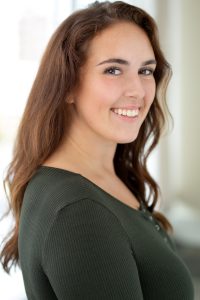 Stephanie is a graduate of Capilano University's Technical Theatre program, and is now also a graduate of UBC! Following her graduation, she will be doing a stage manager apprenticeship with the Arts Club for their summer musical, as well as being the head of props for Theatre Under the Stars. During her degree, she had the pleasure of working with theatre companies such as TUTS, Bard on the Beach, and the Deep Cove Stage Society. In 2022, she received the Trek Excellence Scholarship from UBC and the Rising Star Internship Award from TUTS. Stephanie hopes to continue her work in live theatre, by building big crazy props and stage managing for musicals.
---
Caroline Tang (She/Her)
Caroline Tang is thrilled to be graduating from UBC with a major in Theatre Design and Production program, with a focus on stage management and costumes, and a minor in English Literature. She is grateful for all the support and encouragement from her fellow students, staff, and professors throughout her UBC journey! When she's not puttering around backstage, you can find Caroline chomping on carbs at local bakeries or tackling her tower of books to read. Select credits include The Lightning Thief (CTORA), The Identity Bureau (Some Assembly Theatre), Endgame (UBC Theatre), Tosca (UBC Opera), Chinatown (City Opera Vancouver), Amphitruo (United Players), and Newsies (Theatre Under the Stars).
---
Sophie Fougere (She/Her)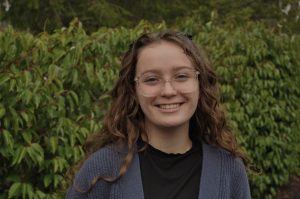 Sophie Fougere is a graduate of UBC's Theater Design and Production program with a concentration in costume and scenic design. Previous works include Costume Design for The Birds (UBC), a student short film Still Playing, and Costume and Wardrobe assistant for West Side Story (5th Avenue Theater, RSP). Sophie is currently pursuing her Master's in Management at the UBC Robert H. Lee Graduate School.
---
Finnley O'Brien (She/Her)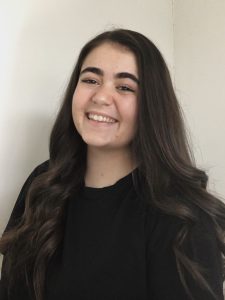 Finnley is an emerging stage manager graduating with a BFA in Theatre Design and Production, with a focus on stage management. She wants to extend immense gratitude to the staff, professors, and friends that filled her UBC experience with light and laughter and taught her everything she knows. Her UBC theatre credits include Oil (SM), Dream Play, Endgame, and Parliament of the Birds (ASM). Additional credits include Hedda Gabler (SM, United Players), and We Will Rock You (ASM, TUTS). You can catch Finnley at TUTS again this summer, where she's serving as Assistant Production Manager.
---
Cat Main (She/They)
Cat is a recent graduate of UBC's Theatre Production and Design program, where she focused on Stage Management and Sound. Prior to attending UBC, she graduated from Capilano University's Technical Theatre program. They have a special love for working with music, including opera, musicals, and festivals. Select credits include: The Marriage of Figaro (ASM, UBC Opera), The Wolves (SM, UBC Theatre), Disney's Newsies (ASM, Theatre Under the Stars), Dream Play (Sound ASM, UBC Theatre), and Betty Blue Eyes (SM, Arbutus Studio).
Ben Paul (He/Him)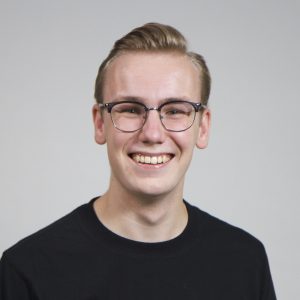 Ben Paul is a lighting designer and stage manager from New Westminster, BC. Ben is a 2023 graduate from The University of British Columbia with a BFA in Theatre Design & Production. He also holds a Diploma in Stagecraft & Event Technology from Douglas College. As a lighting designer, Ben paints the stage with light to create immersive and dynamic experiences. As a stage manager, Ben's excellent organization and intuition are valuable assets to any production. Ben's UBC Theatre credits include The Festivities (Stage Manager), The Wolves (Assistant Stage Manager), The Parliament of the Birds (Lighting Designer), Coriolanus (Assistant Lighting Designer) and Machinal (Run Crew).
Jack Bailey (He/Him)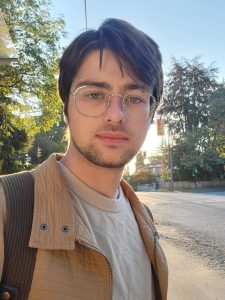 Jack Bailey is a writer-director who is thematically interested in memory, freedoms and the nature of identity. Two of his documentaries, about the Bill Reid Gallery and Hearts Beat event, aired during the National Indigenous Peoples Day live stream. His documentary about the social worker program for Guelph's disenfranchised community, interviewing people struggling with mental health and addiction, aired at a Stop the Stigma rally. He has directed three music videos and is excited to do many more. His 3rd year film premiered at VSFF, and his 4th year film is just entering the festival circuit. He is constantly writing, learning and trying to push himself into creatively unique places.
---
Nina Long (She/Her)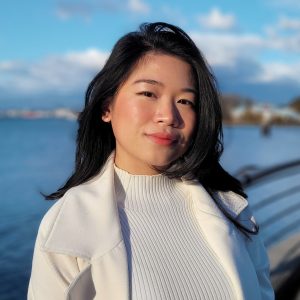 Nina is a Vancouver-based filmmaker, born in Cambodia and raised in New Brunswick, Canada. Recently graduated from the UBC BFA Film Production program, her past work as the Director of Photography for UBC short film "Thursday Night" was awarded Best Cinematography at the UBC Persistence of Vision Film Festival (POV) in 2021. Her most recent works include directing the short film "Blind Corner", as well as producing "One Swallow Two" - both of which will be premiering at POV later in the year. With her passion being in Pre-production, she is excited to be starting a new chapter of her career at Scanline VFX working out of their Business Strategy Department upon graduation.
---
Graduate
Sam Mohseni (He/Him)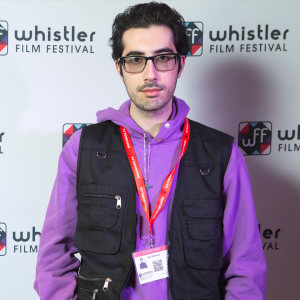 Sam Mohseni is a writer-director based in Vancouver, BC. Coming from a musical background in Iran, he pursued filmmaking after emigrating to Canada. During his undergrad studies in film production at UBC, Sam created two short narratives, 'Saida' and 'Poplife', exploring immigration and identity. In 2019, he was one of the selected participants in VIFF's Mentorship Program. in 2021, Sam was the recipient of the H. Norman Lidster Prize in Documentary Filmmaking for his short documentary 'Persian Blue'. Sam's upcoming first feature film, 'Persia and I', which was developed throughout his MFA in Film Production at UBC, explores the intersection of war, cinema and artists in the diaspora.
Tanya Mathivanan (She/Her)
Tanya Mathivanan is a Director, Producer, and Stage Manager. She is the Managing Artistic Director of Aenigma Theatre and the Performing Arts Assistant at Evergreen Cultural Centre. Selected Directing credits include The Turn of The Screw, The How and The Why, VIVA, Copenhagen, Dying City, RED, Blackbird, The Zoo Story, No Exit (Aenigma Theatre), The Frontliners (Playwrights Theatre Company), We Will Rock You (AD- TUTS), Coriolanus (UBC Theatre), Cost of Living (AD- Arts Club). Tanya sits on the EDI Committee and the Health and Safety Committee at ECC. As a disabled, immigrant, woman of colour, she is committed to ongoing learning and unlearning, and being an accomplice for systemic change.
---
While our congratulatory message extends to all of our 2023 graduates, this post only includes the profiles of students who have opted-in to be featured.