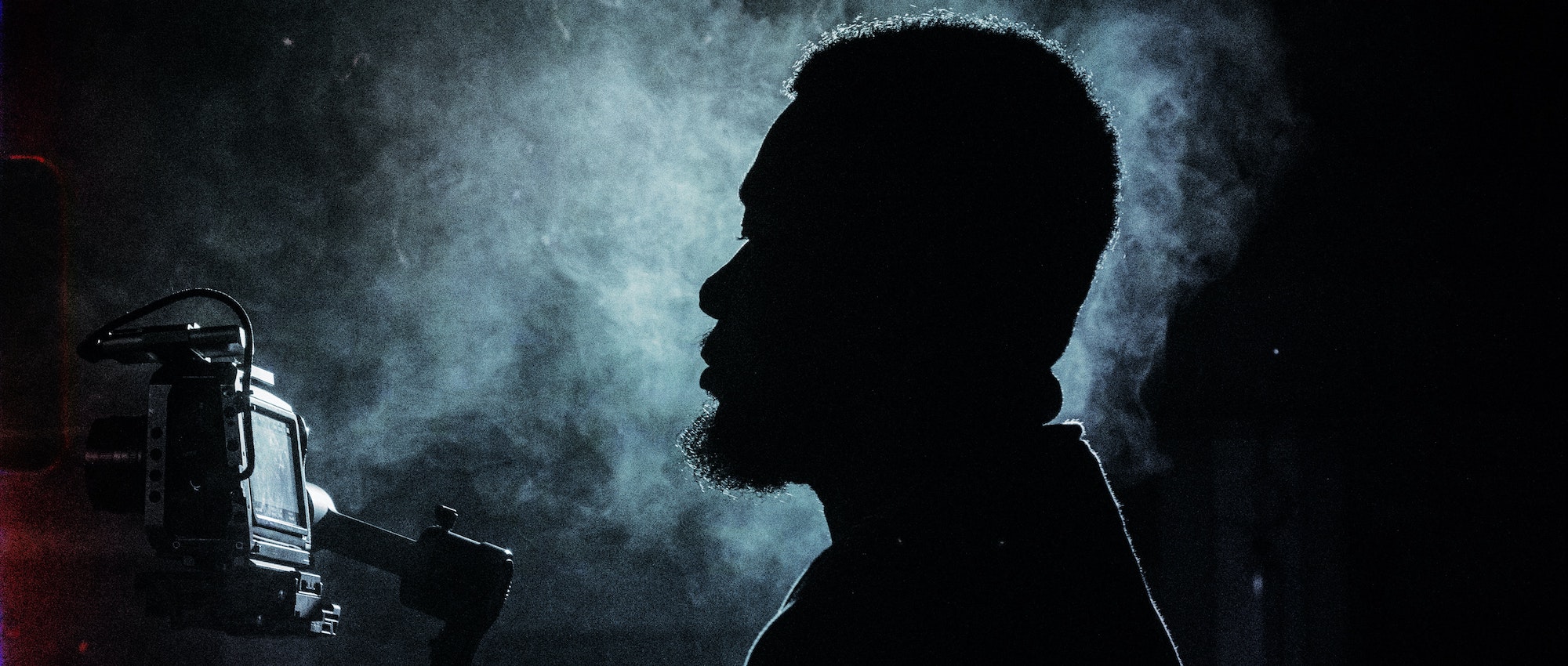 by Jiejun Wu
UBC Theatre and Film's commitment to fostering change in the performing arts begins in our studio spaces and our classrooms. Part of this work involves recognizing the ways in which theatre and film programs have traditionally excluded works by artists from underrepresented and marginalized communities. Our aim is to work towards a curriculum that reflects the diversity of our Theatre and Film community.
In honour of Black History Month, we are proud to highlight and celebrate some of the innovative and groundbreaking Black filmmakers being featured in our classrooms.
---
Julie Dash, Daughters of the Dust
Assistant Professor Christine Evans teaches Julie Dash's Daughters of the Dust (1991) in her third-year Studies in Film Theory (FIST 331) seminar in a week on Christian Metz and filmolinguistics. The film follows three generations of Gullah women in the Peazant family who must navigate a generational rift as they decide whether to stay on the Sea Islands off the coast of South Carolina or migrate to the North.
Why is this an important film to study?
Daughters of the Dust was the first feature film by a Black woman director to receive a wide release. To put this into perspective, the first feature film with a wide release by a Black male director came out in 1918, and the first feature film with a wide release by a white female director came out in 1914. The film was largely forgotten by general culture for years until Beyonce's Lemonade revived it in 2016, prompting a retrospective theatrical release of the film and introducing it to a new generation.
What can we learn from this film in the classroom?
In Film Studies, Daughters of the Dust has been a mainstay since it was released due to its stunning and evocative visuals. It came out at a time when a lot of women directors were visually exploring femininity through formal means—not just through narratives about women and their gendered experiences of race, class, sexuality and embodiment, but through complex visual metaphors that evoked the idea of femininity.
Of the cycle of late 1980s/early 1990s films by women directors, Daughters of the Dust is easily the least interested in narrative coherence. This film has accurately been described as a "tone poem", whose poetic images are at once "dreamlike and precise." This is a really apt description of the film, and this quality is important to the study of film language, where our task as a class is to think about the smallest possible units of cinematic language.
"How can an image—which is always whatever it is that we see—also be dreamlike, and make things less legible and more metaphoric? To me, this is the real magic of the film."
Assistant Professor Christine Evans
Film Studies and Cinema and Media Studies
---
Dee Rees, Pariah
Since last year, Assistant Professor Antoine Bourges has been showing Dee Rees' Pariah (2011) in his Introduction to Motion Picture Directing course (FIPR 230). Pariah is a semi-autobiographical coming-of-age story that follows Alike (Adepero Oduye), a 17-year-old Black teenager living with her family in Brooklyn. Alike is an A-student and a promising poet that is coming to terms with her identity as a lesbian. Over the course of the film, we follow Alike as she quietly looks for her first love while dealing with her insecurities and the pressures to conform in a heteronormative society.
Why is this an important film to study?
Pariah was a bit of a precursor in terms of representation. When it came out, it was one of the first films to be told from the vantage point of both Blackness and queerness. It was also a rare coming-of-age film that centred a young Black woman as its protagonist. Oduye's natural and effortless embodiment of this insecure teenager makes it virtually impossible not to connect to her struggles. Alike wants to be herself, but she doesn't know what that is yet. She doesn't fit into the traditional structure of her family, but she also doesn't totally fit in with her lesbian friends and their codes. This story has resonated with many audiences, and in a sense, Pariah was a precursor to popular shows like Pose or movies like Moonlight.
What can we learn from this film in the classroom?
I teach this film in my script analysis class, where students study how directors analyze a script to direct it for the screen. On the surface, the film follows a classical coming-of-age narrative structure, making it an easy entry point into concepts like character arcs, dynamic relationships, and character spines. However, underneath this almost standard indie form, Pariah depicts a rather complex character evolution. Alike's struggle isn't so much to come out or to accept herself, but to make sense of how to be in the world.
"I hope Pariah can inspire students to recognize the value in telling their own stories even if—or especially if—they haven't seen them represented on screen."
Assistant Professor Antoine Bourges
Film Production
---
Bradford Young, Cinematographer
Bradford Young is a new addition to Assistant Professor Christine Evans' class, and part of a new approach to the fourth-year Studies in Auteurism (FIST 430) seminar that she is teaching this term. Young studied film at Howard University and has since built up an eclectic career as an award-winning cinematographer. He was the cinematographer on Ava DuVernay's Selma (2014), and was critically acclaimed for his work on Dee Rees' Pariah (2011), David Lowery's Ain't Them Bodies Saints (2013) and Andrew Dosunmu's Mother of George (2013). He received an Academy Award nomination for his cinematography in Denis Villeneuve's Arrival (2013), and has also worked on Ron Howard's Solo: A Star Wars Story (2018) and Ava DuVernay's Netflix miniseries When They See Us (2019).
Why is it important to study Young's work?
Typically, the Studies in Auterism seminar focuses on the films of one director who is widely considered to be an auteur, or a director with a recognizable formal, stylistic, narrative, structural and/or thematic signature that carries across their body of work. Since the course focuses on one director's work, students don't have the chance to question the validity of an approach that sees a film's director as its primary author.
Poststructuralism has interrogated the notion of authorship by drawing distinctions between "work" and "text" and by asking us to reconsider the rigidity of textual roles such as author and reader. Opponents of the "author method" also argue that the unbalanced emphasis on the director detracts from the formal contributions of other film artists and renders much of their work invisible. As such, in this year's course, we are questioning whether it is possible to expand the definition of the auteur. Is it possible to consider other auteurs with filmic roles other than director and see persistent formal and thematic patterns recurring across their bodies of work?
What is unique about Young's cinematography?
One of Young's visual hallmarks as a cinematographer is his preference for available or raw light, and his style has been described as "versatile but also consistently poetic [and] oblique". Whether Young in particular—or cinematographers in general—can be considered auteurs is yet to be debated by the class, but turning our attention to creators other than directors will certainly allow us to enrich our understanding of film art.
---
This Black History Month and beyond, UBC Theatre and Film is proud to celebrate Black history and excellence in theatre and film. Discover events taking place at UBC this month in honour of Black History Month, and learn more about Black history in Canada through this curated selection of films, books and podcasts.
In addition, UBC offers a number of programs and resources for Black students. UBC's Beyond Tomorrow Scholars Program for Black Canadian Scholars was launched in 2021 to empower Black scholars, foster community and celebrate their successes. The university is also home to a number of community groups, including the Black Students Union, the UBCO African Caribbean Student Club, the Black Caucus, IBPOC Connections, Colour Connected Against Racism and the Centre for Culture, Identity and Education.